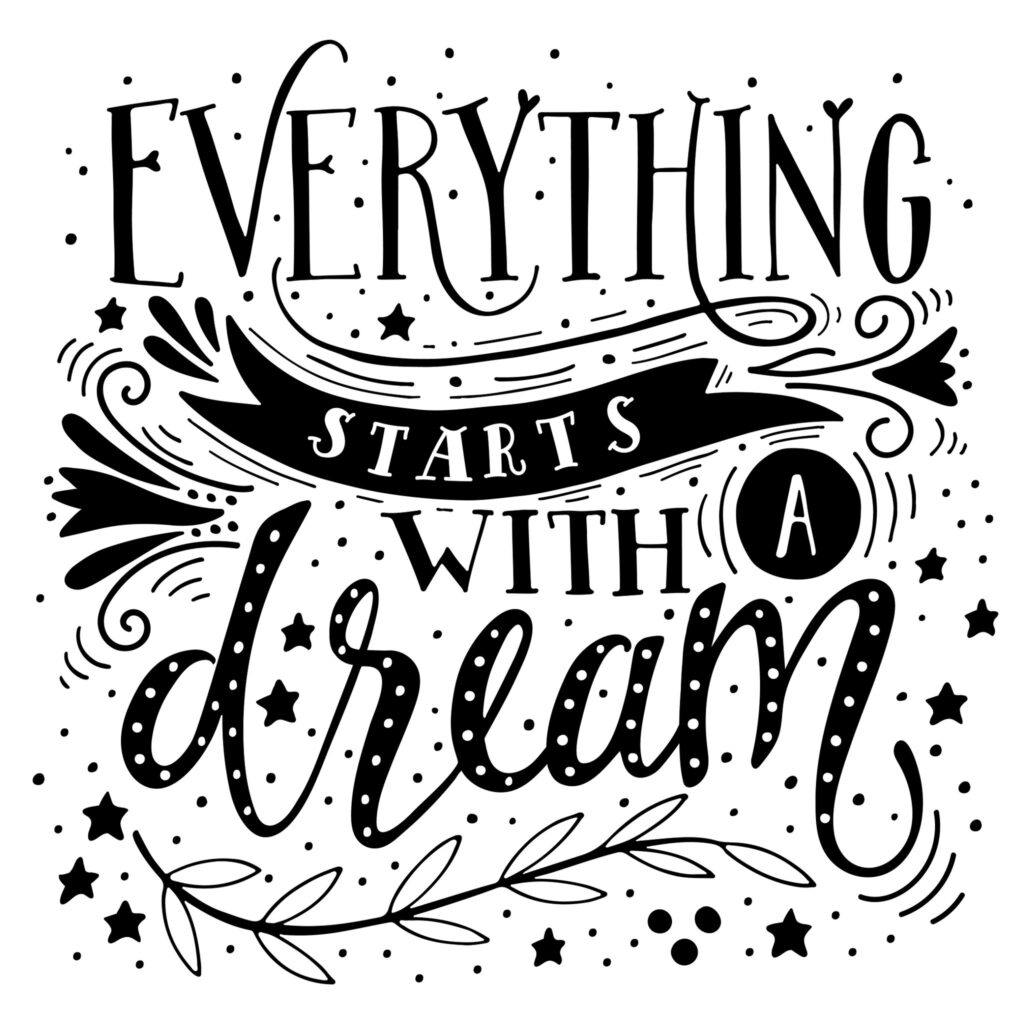 When most people start a career, they hope they can earn a solid income while pursuing their passions. However, there are situations where a dream job simply doesn't measure up financially to an alternative. In that case, professionals often have to decide whether they want to follow their dreams or a high salary. While there are pros and cons to both approaches, there are situations where doing the former is best. Here are some points to consider.
Money Can't Buy Happiness
One of the biggest reasons to pursue a dream over a particular salary is that money isn't a guaranteed path to happiness. For many professionals, their work is a major part of their identity. If you're in that group, choosing a path simply for the paycheck isn't going to lead to fulfillment on an intrinsic level.
There can be arguments against pursuing a dream job is it can't sustain a reasonable lifestyle. For example, if following your passions leads to housing or food insecurity, an inability to access critical medical care, or similar issues, it's wise to pause and consider those drawbacks. That's particularly true if the period of time where that situation exists is long-term.
However, if the role you're passionate about can meet your financial needs on a basic level, that may be sufficient for you. Many people can thrive even if they'll never end up with an elevated lifestyle. Simply being able to keep a roof over their head, food on the table, and other core needs covered is effectively enough in their eyes. Ultimately, that's a personal choice.
Raises Aren't Guaranteed to Increase Fulfillment
Along a similar line, raises aren't necessarily going to increase your level of fulfillment. It's normal for a pay increase to give anyone a quick boost, particularly if they had any sort of financial struggle previously. However, that feeling may not last long if there is nothing else about the position they enjoy.
At times, professionals progress through high-paying career paths and never feel satisfied with their job simply because the work doesn't align with their passions. When that happens, pay increases won't necessarily prevent issues like burnout.
If you pursue your dream job instead, your odds of feeling fulfilled from the work you do are often higher. That can make you happier on the job and overall, which is a point that shouldn't be ignored.
Long Journeys May Be Part of Both Equations
Even if you decide to follow the money, there's no guarantee you'll reach a high salary quickly. Additionally, roles where the pay rates are higher right from the beginning often require a significant financial investment, such as in education and training.
While that may be a non-issue if you can cover the cost of schooling without debt, that isn't a reality for most. As a result, you still have a long road before you feel the benefits of the higher salary. If your duties aren't fulfilling, trudging down that path may be particularly difficult.
With a dream job, the road may also be long. Additionally, it may require education and training and, therefore, debt. However, the journey may be easier to walk, simply because the work you do makes it feel worth it.
Being Miserable Hurts Your Career
When a person burns out, staying even moderately productive gets challenging. Resentment and frustration typically cause a person's performance to drop. When that happens, any future opportunities to advance may effectively evaporate. As a result, they ultimately don't reach the level of success they were hoping they'd hit.
By pursuing your dream job, your odds of staying focused and dedicated to the work increase. In turn, the quality of your work may remain higher. While you may not hit the same salary point that you could have in the other field, you could potentially still rise up the ranks, securing a solid salary that'll leave you reasonably comfortable.
Not Everyone's Motivated by Money
If you follow your salary, money needs to be a prime motivator for you. If that's the case, you may be able to overlook some of the drawbacks of working in a field that doesn't align with your other passions. The salary increases can simply serve as a driving force.
The issue is that most people aren't motivated by money alone. While everyone may want to achieve a salary that lets them live comfortably and happily, they also want to find work that's meaningful to them on another level. This could include jobs that support their communities or let them make a difference in a specific area. For these professionals, even if the salary that comes with a particular position is stellar, they won't find their work rewarding.
Avoiding the "What If"
Generally speaking, not pursuing a dream job that was reasonably an option can leave people with regrets. They may wonder, "What if I had the career I actually wanted?" with surprising regularity.
While it's true that people who pursue their passions – and those roles come with smaller salaries – may also think about what earning more money would be like, if their job is otherwise fulfilling, those moments may pass more quickly. However, if they're earning high salaries but are miserable, thoughts back to the road not taken may be harder to shake.
Ultimately, whether you follow your dreams or a salary is a personal choice. For some, financial security will outweigh every other potential factor. If you're in that group, that's fine. Just make sure that you have other opportunities for fulfillment, such as a rewarding hobby or volunteer positions.
If pursuing your dreams means having a meaningful life, and you're comfortable with the lower-earning potential, letting your passions guide you may be a better option. For this road, you want to develop a comprehensive financial plan. Along with a solid budget, outline any savings goals right away. That way, you can begin pursuing them immediately, too, increasing the odds you can live comfortably.
Are there other situations where you feel it's best to follow your dreams instead of your salary? Are there times when going for the salary is the better option? Did you choose one path and want to tell others about your experience? Share your thoughts in the comments below.
Read More:
(Visited 694 times, 1 visits today)
Tamila McDonald has worked as a Financial Advisor for the military for past 13 years. She has taught Personal Financial classes on every subject from credit, to life insurance, as well as all other aspects of financial management. Mrs. McDonald is a former AFCPE Accredited Financial Counselor and has helped her clients to meet their short-term and long-term financial goals.