There are a number of reasons you might be behind on your mortgage. Maybe you had a medical emergency or an unexpected car repair that depleted your account, and without an emergency fund, you had to use your mortgage money to cover it. These things happen. But your mortgage is probably the most important payment you can make each month. If you have to cut back on groceries and eat a lot of pasta, you can make it work. If you miss a utility payment, you can usually get an extension. But your mortgage has a significant impact on your credit score. Not to mention, if you continue to miss payments you'll be forced to leave. Losing your home or having a foreclosure on your credit report is not the direction you want to go.
What to Expect
When you miss a payment and your grace period has passed, expect the mortgage company to start getting in touch. Phone calls, emails, and certified letters in your mailbox from the mortgage company will all be asking for the same things, make a payment or call them. But if you don't currently have the money to catch up and you don't have a plan for making the missed payment, you probably feel it's better to avoid their calls. But if you continue to ignore them, it will only make the problem worse and you will most likely get a knock on your door. The mortgage company will send someone to make sure someone still lives there. To get to that point though, you'll probably need to be at least 60-days behind on payments so it's important to not let it get to that level.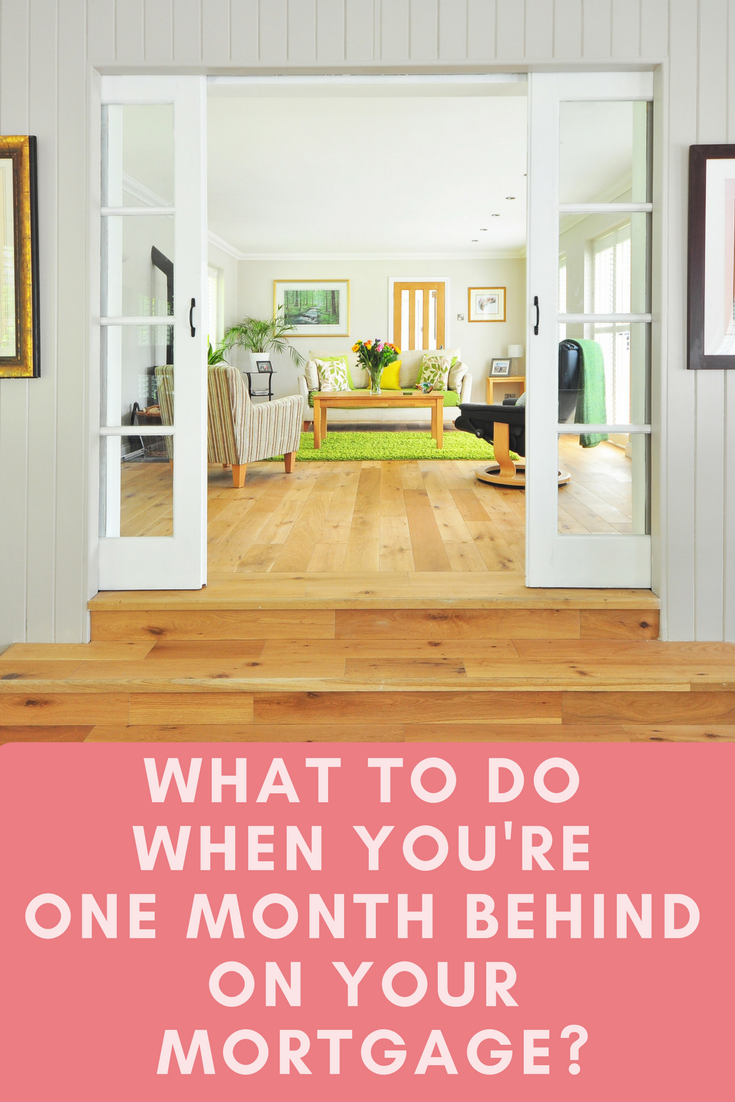 What to Do
Don't ignore them. Ignoring them will not make them go away, it will only cause you more stress because you know you'll have to deal with them at some point. The longer you wait to address the issue, the worse it will get. Instead, your best plan of action is to face the problem head-on with honesty.
Take a look at your budget and figure out how you'll be able to make up the missed payment while still managing the current payments. Calculate your income and other payments you need to make then figure out where you can cut back. Just for a bit. You'll want to put the extra money towards your missed payment. Determine if you'll be able to make the missed payment all at once or if you'll need to split it into 2 or 3 smaller payments. This may be a good time to look at options for bringing in extra income like a part-time job or side business.
Now that you have a plan, call the mortgage company. Be open and honest about what happened that caused you to get behind and what you can do to catch up. Ask if you can make up the late payment a little at a time, paying a higher payment for the next few months. You may also be able to get an extension on your mortgage term; this would add an extra payment to the end of your mortgage and you'd only have to pay a late fee to get current. If you've been current until this point, the mortgage company should be willing to work with you. Unfortunately, whichever option you take, you will still have a ding on your credit report for being 30-days late so try to stay current in the future.
If the mortgage company is unwilling to work with you, consider taking out a small loan. You'll pay interest on that as well, costing you more money, so it's not the best option. But it may help you get through the situation.
The best thing you can do when you're behind on your mortgage is figure out how to make it up and talk to the mortgage company. Face the problem head-on and find a resolution before it gets worse.
Like Us? Sign Up!
Subscribe to get the updates from The Free Financial Advisor.