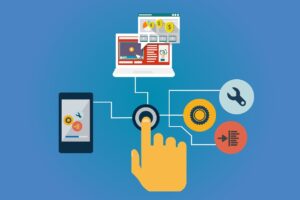 Last week we talked about the pros and cons of being self-employed. This week I'd like to discuss online payment processing. Regardless of what industry you decide to start a business in, have some sort of presence online, especially the ability to take payments. With that said, there's a lot we need to talk about, so let's get into it.
Payment processing
If you're going to accept payments online, there are three key pieces you'll need: a payment processor, payment gateway, and a merchant account.
Payment processor – Responsible for the bank/credit card stuff. Communicating between your bank and the consumer's bank. Responsible for validating the card number, expiration date, security code, account numbers, and all of that.

Payment gateway – An online version of a point-of-sale system. The payment gateway can help connect the merchant account with the credit/debit card issuers.

Merchant account – A type of bank account that allows you to accept and receive payments from consumers. Without it, the money that customers are transferring to you has nowhere to go.
How it works
The customer adds items to their cart, enters in payment details, and completes that payment process. Next, the payment information gets transferred to the payment gateway through the payment processor. Then the payment gateway transfers that information to the credit card network to confirm the card details.
The credit card companies run checks to make sure all the information entered was accurate and that the transaction wasn't fraudulent. Once that's been done, the credit card company submits a response to the credit card network that indicates whether or not the transaction was approved. This information is sent to the payment processor and requests funds transfer from the issuing bank. The funds will be sent to the merchant account, where they will sit for a few days until they transfer to your bank account.
Which payment processing platform to use
Now that you know how these payment processing platforms work, you need to figure out which one to use. Evaluate the most popular and most widely used payment processing platforms, and then review the security protocols and techniques used by those platforms. Check on the platform's automated billing features – this is a must if you're selling things like subscriptions. What kind of gateway options are available? The last thing to consider is the cost of the platform.
What are the best online payment platforms? According to TechRadar, the best payment gateways are Paypal, Stripe, Payline, Adyen, and Authorize.net. If you want to learn more about those, here's the TechRadar article.
Advantages of online payment processing
Speed and convenience – Your customers don't have to drive to your store. They don't have to walk around and they don't have to stand in line. The shopping that they need to do can happen so much faster and it can happen right where they are.
Increased sales – More people shop online. By having online payments available, you're opening yourself up to that consumer base.
Reduced costs – There are no additional costs to cash payments, but there are extra costs for store-based transactions. The cost of driving to the store. As the merchant, you have to pay for the storefront and the overhead that surrounds that. Online transactions, though they do charge an extra processing fee, don't come with those other kinds of costs.
Disadvantages of online payment processing
Security concerns – Because more is happening online, there's a greater chance that you open yourself up to hackers and fraudsters. That's why it's important to do your research.
Increased business costs – The payment processing platform costs money. The increased online exposure and security risk warrants some extra equipment, software, and security system. Everything costs money and when you're doing business online like this, it's worth the cost.
Related reading:
How to Keep Online Transactions Safe and Secure
How to Avoid Scams Online and Offline
The Main Types of Electronic Payments Used on the Internet
Disclaimer:
**Securities offered through Securities America, Inc., Member FINRA/SIPC. Advisory services offered through Securities America Advisors, Inc. Securities America and its representatives do not provide tax or legal advice; therefore, it is important to coordinate with your tax or legal advisor regarding your specific situation. Please see the website for full disclosures: www.crgfinancialservices.com
(Visited 91 times, 1 visits today)
My name is Jacob Sensiba and I am a Financial Advisor. My areas of expertise include, but are not limited to, retirement planning, budgets, and wealth management. Please feel free to contact me at: jacob@crgfinancialservices.com