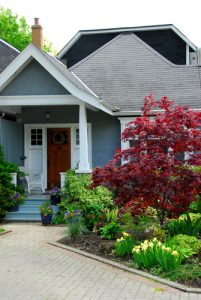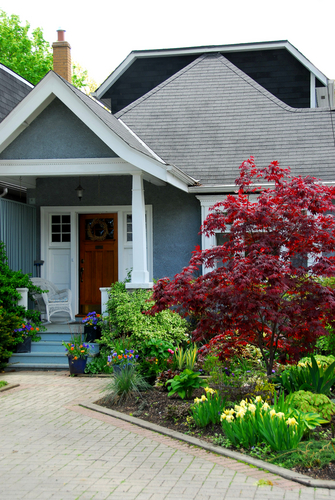 Whether you're to looking to increase the value of your home for resale or switch things up to give it a fresh new look, your tax refund check provides the opportunity to do so. And no, an extreme overhaul, like the ones you see on HGTV, isn't required.
Here are some cost-efficient ideas:
Paved Driveway
Tired of saturating your vehicle in dirt each time you leave or return to your home? How about the rocky ride along the way? A paved driveway, comprised of asphalt or concrete, is the perfect solution. You'll no longer have to step into grass or dirt each time you open the car door, which is especially important if you're constantly having to tidy up the floors because of dirt being tracked into your home.
New Roofing
Are you constantly forking over cash to contractors to fix that leaky roof? If so, it's time that you give your home the new roof it deserves. Champion Home Exteriors, which offers expert installation and Advanced Protection® Technology Advanced Protection® on Lifetime single choices, has an array of affordable options to choose from.
Finished Basement
A finished basement makes an excellent addition to any home that could use some extra square footage. It's ideal for a game room, play area, movie theater, home office or an oversized bedroom, just to name a few. If you're going to be housing a relative in the near future, a finished basement is also the perfect place to create a mini-apartment for their added privacy.
New Air Conditioning Unit
Is your air conditioning unit on its last leg? Since you have some extra cash on hand, now's the time to start searching for a replacement. Just be sure to consider additional factors, such as the Seasonal energy efficiency ratio (SEER) and quality of the unit's components. While it's tempting to go with the cheapest unit, you could spend much more than you initially anticipated over time, in the form of energy costs and repairs. Energy efficient units may qualify you for Residential Energy Credits. See IRS Form 5695 to learn more.
Mini-Kitchen Remodel
It's not necessary to invest thousands of dollars to completely overhaul the kitchen. A better option is to freshen up the paint, refinish or replace or the flooring, and swap outdated appliances for energy-efficient models.
If your appliances are not that old, a local expert like Mesa az appliance repair can help fix them and look as good as new.
Upgrade Outdoor Living Space
Adding a screened patio or fence can work wonders for your backyard. And with the right decor, it can quickly be converted from a standard space for the children to play to a stunning space for entertaining guests.
New Garage Door
By installing a new garage door, you will alleviate yourself of manually lifting the door (on outdated models) while adding a new look to the exterior of your home. And you'll no longer have to get soaked on those rainy days.
Not only will these home improvements will give your home a new look and feel, but you may be able to derive tax benefits on select upgrades. See IRS Publication 530 for additional guidance.
(Visited 31 times, 1 visits today)