There's no two ways about it, business can be hard work, whether you're focusing on progressing up that proverbial career ladder or you're looking at breaking away from the norm and starting something for yourself.
At times, it can feel like your business plan is going nowhere – but don't despair! Instead, it's important to get yourself re-inspired. Whether that's by enrolling onto a course that can help train your business acumen – something that London School of Business and Finance (LSBF) can help you with – or taking a look at some of those that have already realised their business dreams, there's no reason why you, too, can't join the ranks of business successes.
Here, we've put together some short case studies on some of the business people that we're inspired by in the hopes that they'll inspire you, too.
Holly Tucker and Sophie Cornish
Few can say that they've not heard of notonthehighstreet.com. The site is a digital marketplace for sellers of crafts, fashion, accessories, homewares and more – but everything is unique in that it's been handmade or created by someone with passion. Essentially, it's a global village fete with only the best stalls, and it was created in 2006 by Holly Tucker and Sophie Cornish.
Not only has the unique site won them prestigious technology awards (the retail platform they work on simply didn't exist before they had it built) both Tucker and Cornish scored an MBE each for their services to small businesses. 2013 saw notonthehighstreet.com turn over £83 million, but it was by no means always this way.
In fact, neither founder took a salary for the first couple of years because they were so adamant on keeping the quality of sellers on the site as high as possible – meaning that they were rejecting a huge amount of potential cash in the bank for the brand's integrity.
Palmer Luckey
Few might have heard of Palmer Luckey, but anyone interested in the world of technology will be familiar with the invention of the Oculus Rift. Aged just 22, Luckey developed the Oculus Rift and sought funding through Kickstarter.
This publicly funded campaign brought nearly $2.5 million in pledges, and Luckey was able recreate his invention for the masses.  From this, his business Oculus VR was formed; a business which continues to grow thanks to the ever increasing interest in immersive virtual reality.
Though the technology is solely utilized by video games for now, Luckey believes that a digital world parallel to ours is the future for Oculus tech – an unsurprising view considering that Facebook recently bought Oculus Rift for a reported $2 billion.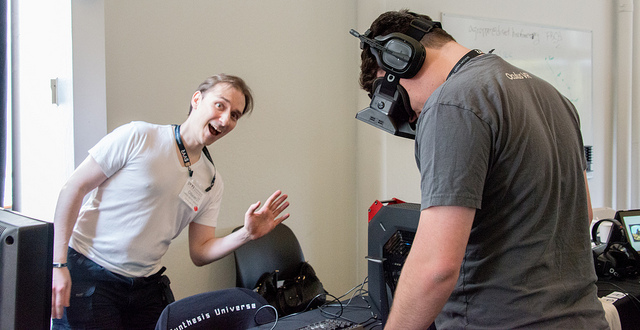 As the above stories prove, success comes from many different kinds of backgrounds – but a specialised business education will only ever be a help. From understanding basic management principles to developing a solid business plan and knowing how to put it into action, a background in business practice could be the difference between creating something amazing, or just having a good idea that nothing ever comes from.
University courses like the qualifications available at LSBF are best equipped to help you take your idea where you want it to go – who knows, you could make our inspiration list this time next year!
Photo: D Coetzee
(Visited 34 times, 1 visits today)