Check writing is a key component of the overall business cycle. Checks make it possible to exchange money with relevant parties without the need of carrying around large amounts of cash. Even in an era where digital payments have become much more common (Venmo, PayPal, etc.), check writing is still incredibly ubiquitous.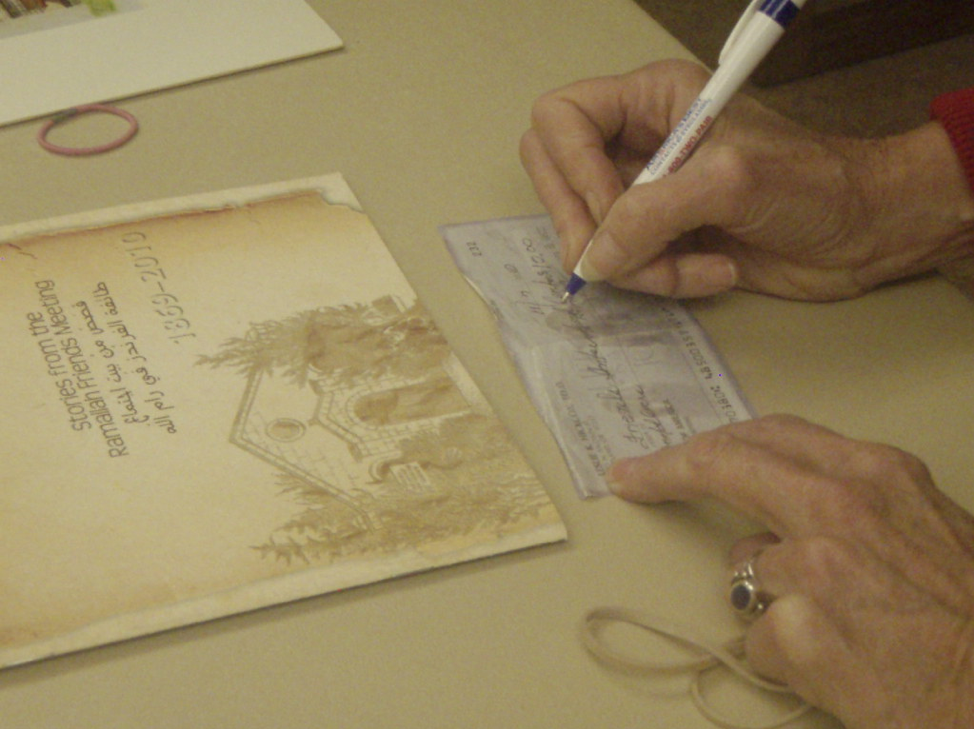 This Photo by Unknown Author is licensed under CC BY
If you are the owner of a business, developing an efficient check writing system will be incredibly important. By being able to ensure that all money is distributed to the correct location on time, your business will be able to maintain positive relationships and improve its overall cash flow cycle.
When deciding which check issuing system is right for you, the first thing you'll need to ask yourself is whether you hope to use a paper check writing system or an online check writing system. As is the case with any component of your business' operations, these systems will have both pros and cons attached to them. Before making any final decisions, be sure to compare all available options.
In this article, we will discuss why many businesses choose to use an online check writing service. In the modern era, the development of these innovative systems is something that is far from surprising. By understanding both the pros and cons of online check writing, you'll be able to determine if it makes sense for your business.
Affordability
The most obvious benefit of using an online check writing service is that, especially when compared to many of the alternative options, it is incredibly affordable. By being able to cut out as much overhead as you possibly can, your business will be able to improve its bottom line.
There are quite a few reasons why using an online check writing service can save your business money. Ordinary costs such as paper, ink, and stamps can be immediately eliminated. Additionally, your business will not need to invest in an industrial printer. 
Popularity
Over the past decade or so, online check writing services have taken the business world by storm. According to some estimates, as many as 67 percent of businesspeople have issued or received an online check at some point in time.
While following the crowd may not always be a good thing, it certainly makes sense when it comes to things such as distributing and receiving funds. For example, if both you and your suppliers use the same checking platform, your funds can be quickly transferred with ease. Before making any changes, you may want to consider speaking with the parties you are issuing checks to (suppliers, employees, etc.) and see which systems they personally prefer.
Accessibility
Another benefit of using online check writing services is that these systems can be accessed anywhere in the world. Thanks to the development of cloud technology, your business can carefully monitor all checks and make any changes as needed.
As long as you have an internet connection, you'll be able to track the status of all outstanding checks and view instantly generated statements with ease. Depending on the nature of your business, you may also want to extend access to additional parties, such as top-level employees. By staying in control of the entire check-writing process, your business will be much less likely to experience any future cash flow issues. 
Security
When it comes to payment processing, one of the most important things for your business to keep in mind is security. Without a system that is entirely secure, your business will quickly find itself experiencing damaged relationships and, potentially, even facing legal issues.
Considering that, according to JP Morgan, roughly 4 in 5 businesses were exposed to fraud in 2018, it is clear that your business needs to be proactive about keeping all of its financial information secure. Online check writing services have reduced rates of fraud and have put systems in place that can restore your financial security when needed. Though you will still need to be vigilant when dealing with any financial information, using these services can certainly give you some much needed peace of mind. 
Customer Service
The importance of customer service—in all aspects of the business world—cannot be overstated. Fortunately, each of the top online check writing services will have plenty of features that allow your business to manage its digital checks with ease.
Unlike most traditional banks, online checking services can be accessed 24/7, allowing you to quickly resolve any developing issues. Not only will they alert you of any potential checking issues, but they will also answer any questions you have as they inevitably emerge. By developing a positive relationship with your digital checking partner, you'll also be able to improve your relationships with your employees and your suppliers.
Advanced Technology
With each passing year, the digital checking technology available continues to improve. In addition to the proliferation of new security features, digital check writers have been listening to their partners and making major improvements to their online portals.
Having new technology available is undeniably a very valuable thing. Advanced online checking features allow to accelerate the payment process and gain total control of your outstanding payments. Being able to securely sign, view, and manage your checks from a single location can help give your business a lasting competitive advantage.
Professionalism
Successfully running a business is all about developing lasting and fruitful relationships. In order for other businesses to take you seriously, you need to first take yourself seriously. This all begins with establishing a strong sense of professionalism.
By being able to incorporate logos, use custom fonts, and quickly manage your checks, it will become clear to all relevant parties that your business knows exactly what it's doing. Even if you are somewhat new to the world of business, using an online check writing service demonstrates a sense of professionalism and tech-savviness that every business ought to strive for.
Conclusion
As you can see, there are many reasons countless businesses switch to using digital checking services each year. With each of these benefits readily available, it may be time for your business to begin thinking about the online checking service that's right for you.
(Visited 16 times, 1 visits today)