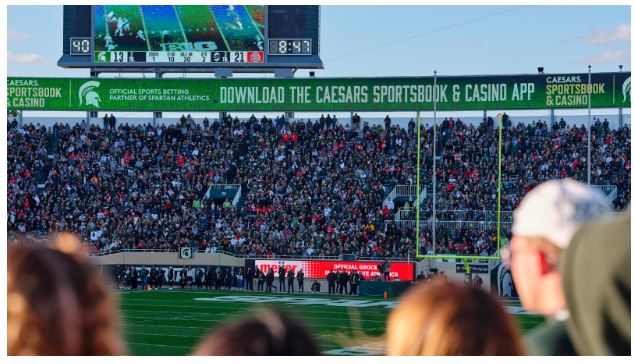 The sports betting industry is one of the hottest topics in the great state of Ohio today, and why wouldn't it be? The chance to win big by watching and betting on the sports and teams we love is a hard proposition to beat. With that said, getting started in the sports betting industry is incredibly easy. 
Finding success and doing so in a sustainable manner is quite difficult, though: people say that the house always wins for a reason. Here's a look at the sports entertainment scene in the Buckeye State, both the characteristics that make Ohio unique and a couple simple strategies that can help you succeed. 
Betting Promos: Getting a Head Start
One of the biggest things to keep in mind when getting acquainted with the world of sports betting is that we live in a buyers market. With dozens of different betting apps to choose from, sportsbooks have to go above and beyond to make sure that they stand out amongst the competition. 
They do so using promotions like risk free bets and deposit matches, often to amounts as high as $1,000. These offerings can help you hit the ground running, literally playing with house money as you get an extra chance to win big. 
As such, it's always a good idea to keep an eye on what sports books are preparing to open where you live so that you have a chance to capitalize off of these lucrative promotions. In Ohio, for instance, ESPN is preparing to get involved in the world of gambling with their new app ESPN Bet Ohio Sports Betting, which is set to debut during the Thanksgiving holiday weekend this year.
 It's also important to note that brand new customers aren't the only ones who can make use of deposit matches and risk free bets. Sportsbooks will periodically offer these promotions throughout the year, so it's a good idea to keep an eye on your email if you want extra chances with the odds stacked in your favor. 
Gambling Tax Laws
No one likes to think about taxes, but it's incredibly important to keep them in mind nonetheless. The laws regarding sports betting can vary dramatically from state to state, so you'll want to know what's in store ahead of time to avoid any unpleasant surprises when tax day rolls around in April. 
When it comes to federal taxes, the money you win is taxed at a 24 percent rate. State taxes are far more forgiving, as Ohio's gaming tax law mandates a four percent tax rate. Sportsbooks get charged quite a bit more, with the Ohio state legislature recently voting to increase the amount they tax gambling operators from 10 percent to 20 percent. 
Of course, you only have to pay Uncle Sam if you end up winning money. No one wants to lose the bets they make, but make sure to claim your losses as deductions in order to make the most of your tax return. 
Another factor to remember is that you may not receive a tax form from sportsbooks like you would from your day job. In many cases, you'll have to keep track of the money you win or lose and report it yourself. 
Hedging Your Bets
Last, but not least, here's a simple gambling tip that can help you increase your chances of making money when you bet. Before this NFL season started, Cincinnati Bengals quarterback, and Ohio native Joe Burrow was the favorite to win the league MVP award, listed at or around +600 to do so at sportsbooks in the buckeye state. 
Let's say that you bet $100 on that outcome, whether because you're a big fan of Burrow and the Bengals or because you simply liked those odds. As the season progresses, those odds will change: let's say that it becomes a two-man race between Burrow and Kansas City Chiefs quarterback Patrick Mahomes.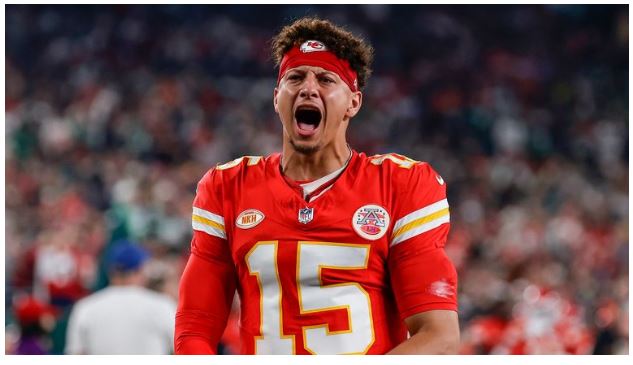 In order to hedge against your initial bet, you would want to place a second, contradictory wager. If Mahomes sits at +150 to win MVP, put a couple hundred bucks on him. Should Mahomes end up winning the award, you'll make $200: the $300 from your bet on him minus the $100 you placed on Burrow at the start of the year.
If Burrow wins the award, you'll make $400: the $600 you win, minus the $200 you bet on Mahomes. This way, you're guaranteed to gain money no matter which outcome occurs, assuming there isn't a third dark horse candidate who sweeps in and steals the award from both of them. 
While they aren't entirely foolproof, strategies like bet hedging are used every day by professional gamblers so that they can secure a profit at year's end. 
(Visited 9 times, 1 visits today)