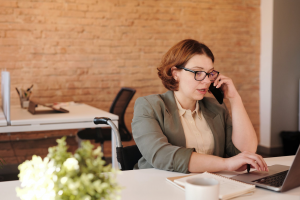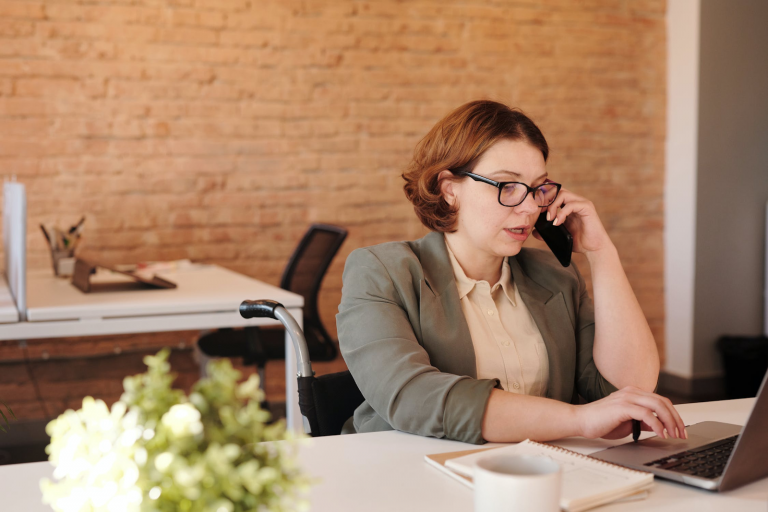 An online personal loan is one of those borrowing options that a borrower can use for various purposes. That's why it's no wonder that it's on the list of today's most popular loan types. A personal loan is commonly used for debt consolidation, financing home renovations, paying for car repairs, covering medical expenses, etc.
When it comes to the interest rates, this loan option has APRs ranging from 6% to 36%. The information on your credit profile, such as your credit score and debt ratio, plays a big role in the interest rate you can get for the loan.
Consider the interest rate of your online personal loan because it's the primary factor on how much the loan will cost you during its lifespan. Compare the best online personal loans rates from Match Financial for you to have an idea regarding this matter.
Upgrade
As one of the trailblazers of fintech, Upgrade is indeed a personal loan provider you can trust. This lending company is one of the companies that helped shape the online and mobile banking industry.
It's also well-known for providing online personal loans with reasonable annual percentage rates. Upgrade offers an average interest rate of 8% for its personal loans to borrowers.
SoFi (Social Finance Inc.)
Social Finance Inc., better known as SoFi, has been one of the leading lending companies that offer personal loans with inexpensive interest rates. Borrowers can obtain a personal loan amounting up to $100,000 with APRs of 12.86%. Of course, that percentage may vary according to your credit score and the term of your loan.
Prosper
In 2005, the US-based lending company Prosper was established. Like the two lending companies mentioned above, Prosper also carved its name among the top personal loan providers today.
Borrowers can obtain loans amounting from $3,000 to $50,000 with repayment periods of up to 36 months from Prosper. The average interest rate of personal loans at Prosper is approximately 14.20%.
When Should You Apply for an Online Personal Loan?
Be smart when it comes to getting an online personal loan. It's advised that you only apply for it when you need money for important expenses or investments. For example, you can use the cash you get from this loan for home renovations. Improving your house is an investment that can boost its market value and bring you profits in the future.
Another reason for obtaining an online personal loan is if you need to get rid of high-interest debts. Personal loans are commonly used for debt consolidation, which allows you to pay off your debts at a lower interest rate and monthly payment. Using a personal loan this way benefits you because it can repair your credit score.
It's also wise to choose this loan option if you don't have sufficient money to pay for your utility or medical bills. Such matters are under the category of essential expenses. The bottom line here is that you should only apply for an online personal loan if used for an important purpose.
Tips Before Submitting Your Personal Loan Application
Before applying for an online personal loan, there are things that you need to consider to boost your chances of getting your application approved.
While you can avail of an online personal loan even if your credit score is fair or poor, it's still advisable to have a good to exceptional credit to enjoy advantageous interest rates. So, before you decide to choose this loan option, make sure to build or improve your credit.
Inquire from different loan providers and compare what they have to offer. The APR, extra charges, repayment term, and loan amount should be your top considerations when comparing lenders.
Missed or late payments should be avoided when you're tied in a loan contract because it can ruin your credit score. So, make sure that you create a budget plan to ensure that your repayment fits your monthly budget, and you make on-time payments.
Is It a Good idea to Pre-Qualify for a Loan?
The answer to this question is yes. Getting a loan prequalification is beneficial to you because you'll know beforehand the loan amount you can take in your financial situation and whether the lender is willing to approve it. Another good thing about prequalification is that it won't hurt your credit score.
You can obtain a loan prequalification from different lenders to compare what they have to offer. Make sure to pick the one that can provide you with the most favorable interest rate and then formally apply for the loan.
Takeaway
Whenever you apply for an online personal loan, you should see to it that the interest rate is affordable for your financial situation. Upgrade, SoFi, and Prosper are three lending companies that offer the most affordable rates right now. Just review this article for more information on how to find the best personal loans with lower interest rates.
(Visited 97 times, 1 visits today)