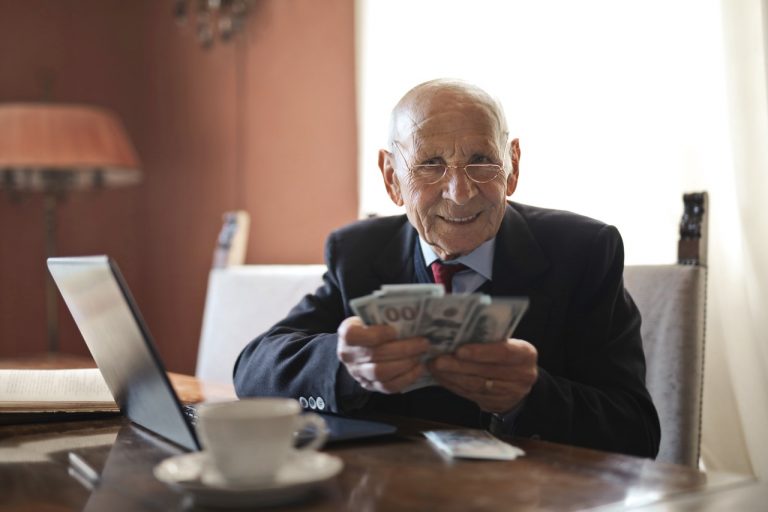 As the year begins to come to a close, many retirees start to wonder if they will see a Social Security COLA increase. When payment amounts go up, it can be a boon for retirees on tight budgets, giving them a bit more breathing room and ensuring inflation doesn't impact them too severely. If you are wondering if a Social Security COLA increase is coming in 2021, here's what you need to know.
What Is a Social Security COLA Increase?
Every year, the federal government examines the Consumer Price Index (CPI-W), which is tracked by the Department of Labor, to determine if the cost of living has increased. When the CPI-W rises, it's usually a mark of inflation, meaning that the prices of goods and services have gone up, overall.
When that occurs, Social Security recipients may receive a cost of living adjustment (COLA). Usually, this means their Social Security income payments go up by a certain percentage, reflecting the change in the CPI-W.
Should We Expect a Social Security COLA Increase in 2021?
In 2021, around 70 million Americans who are receiving Social Security will see their benefits increase. Additionally, individuals who get Supplemental Security Income (SSI) payments will also see a boost.
The increase is set at 1.3 percent. That means, if a person is receiving $1,500 a month in Social Security benefits, their payment will likely go up to $1,519.50 in the new year.
How Do You Find Out If Your Social Security Benefit Is Going Up?
When there is a Social Security COLA increase, the Social Security Administration sends out notifications in the mail to every recipient. In that letter, they share how much the person's benefits have changed based on the COLA increase.
However, for those who want to find out faster, they can log into the mySocialSecurity portal and check their message center. There, they can see the same information that will appear in the mailed notice.
Using the portal can be an ideal option. The benefit information is available online in early December, while some may not receive their notification in the mail until later in December. Since knowing how much you'll receive in Social Security can be critical for budgeting and planning, finding out as quickly as possible is often preferred.
As an added convenience, users can log into the portal now and sign up for text or email alerts. With those, they'll receive a notification whenever a new document is available for viewing online. When it comes to the COLA increase, the notification will let you know as soon as the information is available for viewing, ensuring you find out at the earliest possible moment.
Is Anything Else Changing with Social Security in 2021?
Yes, there are other Social Security changes going into effect in 2021. One of the most notable changes is the increase in the maximum Social Security benefit for workers who retire at full retirement age. The maximum in 2020 was $3,011 per month. In 2021, it will go up to $3,148 per month.
Additionally, the maximum earnings amount subject to Social Security payroll taxes is rising with the new year. This will impact working individuals and raises the maximum from $137,700 to $142,800.
The retirement earnings tax exemption will also shift. It's set at $18,240 per year ($1,520 per month) for 2020 for those under full retirement age. In 2021, that will go up to $18,960 per year ($1,580 per month).
For those who've reached full retirement age (which varies depending on the year you were born), the exemption in 2020 was $48,600 per year ($4,050 per month). In 2021, that goes up to $50,520 per year ($4,210 per month).
A Few Other Increases
There are also a few other increases that impact certain population segments. For example, there will be changes to the Substantial Gainful Activity (SGA) maximums in 2021. The thresholds will increase for non-blind and blind Social Security Disability recipients, as well as those in a Trial Work Period (TWP).
Other changes may also be coming in 2021. If you are a Social Security recipient of any kind, it's wise to keep an eye on your online notifications and mail notices. That way, you can see if anything on the horizon will impact your benefits in the new year.
What do you think about the Social Security COLA increase in 2021? Do you think it's enough, or do you think it falls short? Share your thoughts in the comments below.
Read More: