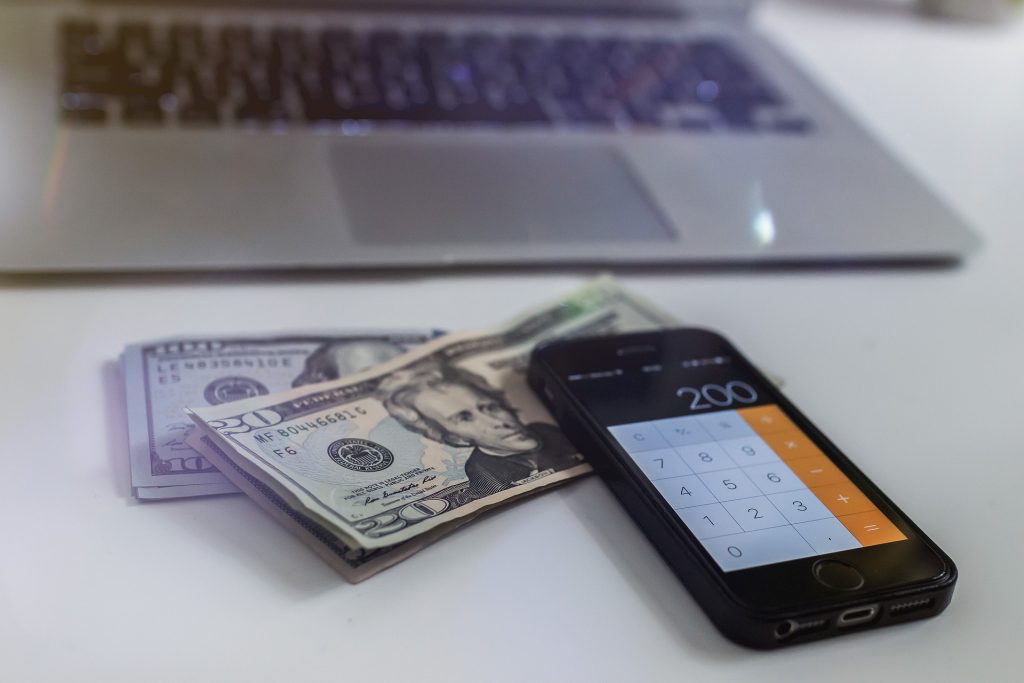 Now that vaccine rates are rising, and restrictions on gathering are loosening. Many professionals will soon be returning to their traditional workplaces. While the idea of transitioning back may not seem like a big deal. As many people have years and years of experiencing going to an office. That doesn't mean there won't be an impact. Returning to the office will come with a financial burden. If you aren't ready, it can be hard to start shouldering again. If you want to make sure you're financially prepared to return to the office. Here's what you need to know.
The Costs of Heading Back to the Office
Often, you can't determine if you're financially prepared to return to the office without first understanding the costs you may face. That way, you can estimate how they may impact your budget, giving you a chance to make adjustments in advance.
Commuting
One of the biggest shifts in your expenses will involve your commute. Since you won't be working from home, you'll need to tackle transportation costs that may not have been a part of your life for some time. This can include increases in fuel expenses, tolls, parking fees, and wear-and-tear costs if you drive your own vehicle. If you use public transit, then you may need a new pass or to factor in the price of tickets.
Lunch, Drinks, and Snacks
Another point you may need to cover is food and drinks. While you can certainly pack a lunch to bring with you and only drink beverages available for free at work, meals and drinks out may also be part of the equation. If you don't plan on bringing your own, you need to factor in these costs.
Wardrobe
Additionally, you may have to spring for new clothing. You'll need to look at your wardrobe to determine two things. First, you need to see if your clothes are in good repair. Second, you need to find out if they still fit.
Many people saw their weight change during the pandemic, as being stuck at home altered activity levels and may have also led to diet changes. Since you want to look professional when you head back to the office, you need to make sure your clothing is the right size for you now.
PPE
Finally, you may need to cover some PPE costs that you didn't have to shoulder before. This could include a higher quality mask, particularly if you aren't yet vaccinated, and your job doesn't allow for six feet of separation, as well as personal stashes of hand sanitizer, gloves, or other items that may not be available through your employer.
Child Care
If you have children at home, you may need to make child care arrangements for when you head back to the office. This is especially true if your children aren't school-aged or if schools have not reopened in your area and your kids aren't old enough to take care of themselves.
It's also important to note that these costs may be higher than they were pre-pandemic. Many child care facilities have seen their costs rise and may still be dealing with restrictions about the number of kids who can be on-site at a time. As a result, they might have had little choice but to raise their prices in order to sustain their operations.
How to Financially Prepare to Return to the Office
If you want to make sure that you're financially prepared to return to the office, your biggest step is to review your budget. Estimate the cost of any expenses you'll have to cover once you start heading to a workplace and see if you can cover them comfortably. If not, you may need to cut back in various areas, ensuring that any costs that you can't avoid can fit into your budget.
Additionally, for any items you need to buy – like clothing or PPE – shop around. Discount retailers like TJ Maxx or Ross Dress for Less may help you stretch your budget, or you may find solid options from thrift stores.
It's also wise to keep a close eye on your food and drink expenses. Dining out is convenient, but it typically costs far more than bringing your own meals, snacks, and beverages. If you're worried about safety, consider investing in an insulated lunch box or thermos if you need to keep items cold or hot. That way, you don't have to store your food or drinks in areas that all employees can access, which may give you more peace of mind.
Finally, try to make room for saving. Keeping a solid emergency fund and your retirement on target should be priorities. While you may have to scale back while you regain your financial footing, try to stay committed to setting aside as much as possible. That way, you can maintain your savings habit.
Do you have any tips or insights that can help people financially prepare for a return to the office? Share your thoughts in the comments below.
Read More:
Tamila McDonald is a U.S. Army veteran with 20 years of service, including five years as a military financial advisor. After retiring from the Army, she spent eight years as an AFCPE-certified personal financial advisor for wounded warriors and their families. Now she writes about personal finance and benefits programs for numerous financial websites.