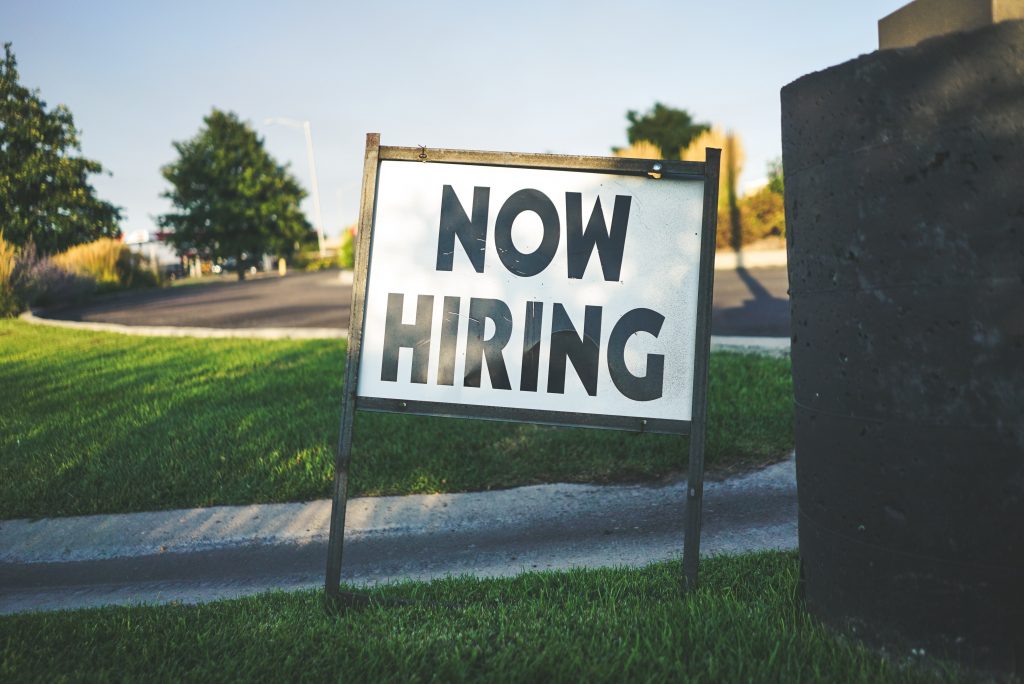 While the average FICO credit score is around 703, an estimated 68 million people have scores below 601. Which gives them a poor or bad rating. That is dependent on exactly where they fall. Plus, about 45 million adults have no credit score. Either because their credit history is insufficient or there is nothing on record. As a result, many people worry that their credit history will hold them back. And not just when they need a financial product. They may wonder if their credit history can hurt their chances of getting a new position. If you're trying to figure out if your credit history matter during a job search. Here's what you need to know.
Do Employers Check Candidates' Credit Reports?
While it isn't universal, some employers do check the credit reports of job candidates. However, they won't see a job seeker's credit score. That's usually unnecessary.
Usually, companies are looking for signs of financial trouble, mainly because they believe it could demonstrate a higher theft or fraud risk. Additionally, certain facts from a report could indicate a candidate lacks certain skills. For example, a slew of missed payments may mean a job seeker isn't particularly organized or isn't good with deadlines. It may also suggest a person doesn't take their commitments seriously.
At times, a poor credit report could indicate a candidate isn't ideal for financially-oriented positions. Employers may believe that if they can't keep their financial life in order, asking them to manage a client's file or money-related tasks might not be a good idea.
The Kinds of Jobs That Check Credit Reports
Not all jobs will require credit checks. Typically, this kind of background check is only needed in certain scenarios.
If a job requires a security clearance, a credit check is more likely. Similarly, if the role means handling large sums of money, directly accessing financial accounts, working with sensitive customer data, or using confidential information, one may be part of the hiring process.
What Information Do Employers See?
When an employer runs a credit check, it's not the same report that a bank may receive when trying to determine if you're eligible for a credit card. For employment, a credit report usually won't contain information that could indicate certain kinds of statuses or belonging to specific demographics.
Account numbers also aren't displayed. However, your payment history, amount still owed, and available credit amount are visible.
Will an Employment Credit Check Hurt My Score?
Generally, no, an employment credit check doesn't hurt your credit score. Usually, it is listed as a "soft inquiry," which is different from the hard pull most lenders use when determining if you qualify for credit.
Further, it won't necessarily hurt your chances with other employers, either. Your report doesn't show any other soft inquiries. If you apply to multiple companies, and they all require a credit report, they won't know that other employers are also taking a look.
A Job Seeker's Legal Rights
There are rules governing when and how an employer can use a credit check as part of their hiring process. Above all else, you must be notified that one is going to take place, and you have to give your written permission. Additionally, the company must tell you in advance how the information impacts its hiring decision, as well as give you a pre-adverse action notice, where they outline that information as well as cover any rights you have legally.
You also have to be given adequate time to explain any potential red flags or have errors corrected with the credit bureau that provides the data. Usually, that's about three to five business days.
Additionally, if there is an adverse action, you have to be given a notice. Within that document, the contact information for the credit agency and your rights to get a copy of the report have to be outlined.
It is important to note that some states and cities bar the use of employer credit checks entirely, or highly restrict how any discovered information can be used. If you're interviewing for a job that requires a credit history check, review your local laws to make sure it is being done correctly and in accordance with any mandates.
How to Prepare for an Employment Credit Check
If you know a credit check could be on the horizon, it's wise to review your reports first. You can head to AnnualCreditReport.com to get a free copy from each bureau every year. That way, you can review the content and dispute any errors if the need should arise.
Otherwise, good financial habits can help you ensure your credit report is strong. Pay your bills on time whenever possible, use your available credit responsibly, and only take out new credit when absolutely necessary.
You may also want to use a free credit monitoring service. Whenever someone accesses your report or opens a new line of credit, you'll be notified. If the activity is legitimate, you'll know that it is now on your report. If it isn't, you can act quickly to remedy the issue, increasing the odds you can preserve your credit.
Finally, if you put a freeze on your credit reports, you'll need to lift them (at least temporarily) when your employer runs their check. Many people put freezes in place after the major Equifax breach in 2017. Those prevent anyone from check your credit report, even if you give permission. If you froze your reports, make sure to temporarily lift the freeze, or the prospective employer won't be able to complete the check.
Has your credit history ever impacted your job search? Share your thoughts in the comments below.
Read More:
(Visited 73 times, 1 visits today)
Tamila McDonald is a U.S. Army veteran with 20 years of service, including five years as a military financial advisor. After retiring from the Army, she spent eight years as an AFCPE-certified personal financial advisor for wounded warriors and their families. Now she writes about personal finance and benefits programs for numerous financial websites.