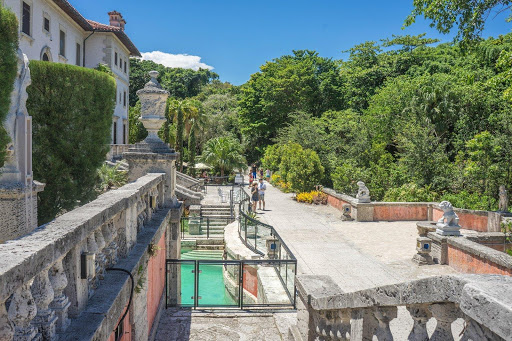 When you need to know how to get something done, it makes sense to go to the experts. You wouldn't call a plumber to complete electrical work! You also wouldn't take advice on how to become rich from a person that is not wealthy. 
That is why we went to the experts for this article. From working two jobs to living as frugally as possible, and everything in between. Learn how some of the wealthiest have made it happen, even if they came from nothing. Then, look at how you can apply their advice to your own life to start down the path to riches. 
Get a Second Income…and Save It All
According to Jay Leno, part of his success is attributed to saving a significant portion of his income. Long ago, before this wealthy man was a talk show host, he was a car salesman. Then, he started doing late-night comedy shows. He saved the income he made from the larger job and made it a commitment to live off the smaller income. 

We could all learn to live a little more on the frugal side, just like Jay Leno did. This might require making cuts to live below your means so that you can survive off the smaller income, but it will be well worth it in the long run. After a nice chunk of savings is available, it can be invested. This can apply to everyone, even if you never become a famous talk show host. 
Don't Be Discouraged by Failure, Learn from It
According to Bill Gates, "success is a lousy teacher." We can all learn something from this statement. When success comes easily, it teaches a person nothing. 
For example, if you purchase a rental that is an immediate success, you will be successful but you did not learn much about creating a successful rental business. You just got lucky. In short, failure is the greatest teacher. So, welcome failure as it is an opportunity to learn how to succeed. 
Find the Hidden Money
Kyle Taylor is known as a self-made millionaire. He did not have his parent's money or investments to see him through. Instead, he made it happen by finding extra money when he could. 
Apps like Ebates are his favorite because they give a person cashback. You essentially get paid for doing things that you are already doing. All you have to do is find out where the hidden money is! Then, save it like Jay Leno.
Diversify Your Income and Investments
According to Elon Musk, it's only okay to have all your eggs in one basket if you can control that basket. Unfortunately, most people cannot control the proverbial basket.
 Investors are unable to make the stock market swing in their favor just like many others cannot control whether the real estate market will be booming in a few years. 
Because of this, it's important to diversify both your income and your investments. Instead of relying on one job, pick up a few different side hustles. When you invest, invest in several different things instead of throwing all your money at one company. When you diversify, you create your own safety net. 
Have Wealthy Friends 
We tend to pick up the habits of our closest friends. 
If you find yourself sitting on the sidelines at the kid's games discussing poor spending habits, you'll also find that you feel comfortable with those poor spending habits because that is what your closest friends are doing. You will also find that you learn nothing from them because they are in the same boat that you are. 
On the other hand, if you find a wealthy friend or join an online group about financial matters, you might see a change in yourself. When your main acquaintances discuss the ways that they save money, you'll find yourself wanting to save money and contribute to the conversation. You will also learn a thing or two. 
Remember what Steven Siebold said. "Your net worth mirrors that of your closest friends." If you want to upgrade your net worth, upgrade your social circle. This doesn't mean not being friends with your best friend from second grade, but simply make some time for new friends as well. 
Simplify Your Spending
While we all want a new car, millionaires and billionaires already know that's a waste. Granted, there are those celebrities that have houses that are worth billions of dollars, but that is a minority.
For example, Warren Buffet still lives in a house that he purchased in 1957. He's never once upgraded to a mansion. David Cheriton can be seen taking the bus instead of driving. Jim Walton, a well-known Walmart billionaire, won't be seen walking. Instead, you'll see him drive by in a fifteen-year-old pick-up truck. 
The lesson in this is that if what you have is working fine, there is no reason to upgrade it. Instead, you'll find yourself always chasing the latest model of phone or car, which creates a cycle of never-ending debt. When you make money, don't spend it to impress others or upgrade when it's not needed. 
Find Your Frugal Self
Sometimes, it can be easy to get money. It's significantly harder to keep it. Start accumulating your wealth by living as frugally as possible. 
Once you begin to accumulate wealth, it can be tempting to start spending more money. It will be hard, but you'll have to stick to the same habits that helped you make money before. This will help you both make more money, and keep it to invest later. 
Frugal tips practiced by the wealthy include:
Turning off lights when not in use (the Queen of England insists on this.)

Clipping coupons and buying things on sale like Sarah Michelle Gellar (she shops at Whole Foods, but saves when she can)

Shopping at larger stores like Costco (Mark Zuckerberg was recently spotted at Costco, according to

TMZ

)

Saying no to expensive jewelry and clothing (millionaires are frequently seen sporting cheap watches and off-brand shoes)

DIY

hairstyles

(Muhammad Ali's daughter, millionaire Laila Ali, saves a lot by never going to the salon)
Cut Unnecessary Expenses Like the Founder of Ikea
Ingvar Kamprad passed away as the eighth richest person in the world. He took frugality to the next level! He was quoted stating that he preferred to wait for a haircut until he was in a developing country to save money. Kamprad was also known for frequently visiting flea markets and boasted that most of his clothing came from flea markets. 
Not only did he cut back on unnecessary expenses, like full price hair cuts, but he also did not waste things. He wrote on both sides of the paper to avoid wasting paper and expected all of his employees to do the same. 
Maintain a Monotone Wardrobe 
In every photograph, the founder of Facebook is seen wearing classic, monotone colors such as black and grey. There are no fancy outfits or brand names for this household name.
According to Zuckerberg, not spending a lot of time on clothing makes him more productive at work. Pick up some basic colors that always coordinate and channel your energy into your wealth instead!
Follow the Motto of Mitt Romney
This senator could easily afford high-end golf clubs but can be seen shopping the sales at Kmart instead. According to Romney "just because you can afford to buy something doesn't mean you should." Reminding yourself of this motto can help you avoid unnecessary purchases. 
Creating wealth often means making more than you are spending. This can require adopting a few frugal habits that you can live with to save more money. Then, invest wisely and diversify your investments to maintain your wealth. 
(Visited 38 times, 1 visits today)