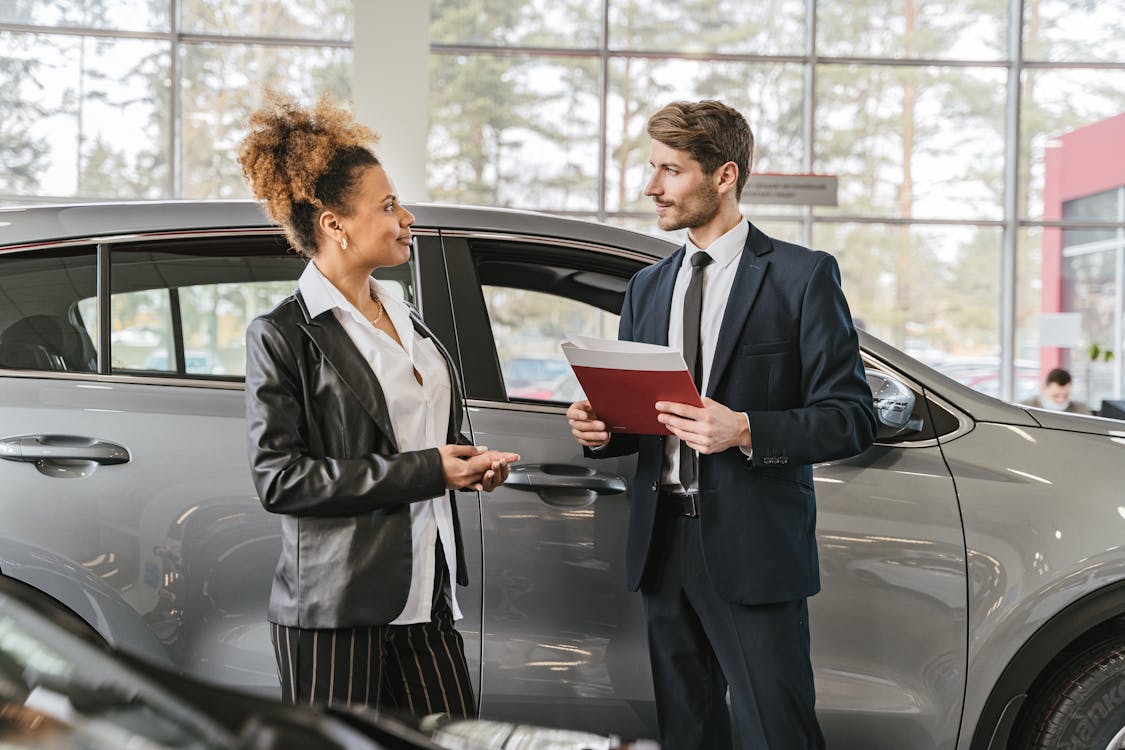 Picking out and buying your next new vehicle is an exciting time. It is likely to be the second biggest purchase of your life (after your house), so it really pays to be shrewd when making your decision.
The world of autos is full of enticing new designs, high specs and optional extras that make it easy to get carried away but doing so can lead to budgeting problems further down the road. Thankfully, there are many ways you can ease the financial burden of a new car before and during the process.
Finance Options
Few of us have the capital available to pay for a new car outright and even if we do, it makes fiscal sense to take advantage of the many finance options that are available. They spread the cost of an expensive outlay over a period of time which means your balance doesn't take a hit and you can continue earning interest on your savings, as well as leaving a rainy-day fund in your account.
Make sure you shop around to find the best interest rate (they can vary wildly) and find a repayment plan that will fit your family's budget. Generally speaking, a dealership's inhouse financing will not be as competitive as a bank, credit union or other lender.
The same method can also be used throughout the life of the vehicle. Spreading the cost of large repairs or replacement parts, like tire financing, should also be considered.
Personal Contract Purchase (PCP)
This option works best for people that plan on changing their cars regularly, every few years. Normally a deposit of around 10% of the full value of the car is placed at the outset of the contract followed by a series of comparatively low monthly payments.
Once the term of the PCP has been fulfilled the borrower has the option to pay off the remaining balance and keep the vehicle (what is known as a balloon payment) or trade it in in exchange for a new car with a similar agreement. This can be repeated as each loan repeats.
Leasing
It may be that you don't need ownership of your new car at all. You might be moving abroad in a year's time or require a certain type of vehicle for only a short period. Or, like a PCP, you might want to change your car more regularly.
In this case, a lease agreement might be the most suitable for your needs. Monthly payments are made in exchange for the use of the car and at the end of the term, it is handed back.
A perk of leasing is that maintenance costs are often included in the deal so you're not stung with surprise expenses should something go awry with a car you've just purchased outright.
Hire Purchase
After an initial deposit has been made – which can be as low as 10% of the vehicle's value – the remaining balance plus interest is repaid in monthly installments. At the end of the term, the asset is yours.
Hire purchase agreement interest rates are usually quite high, but the upshot is they're often one of the easiest types of finance to be approved for. The caveat to this is that if repayments are missed, the lender can reclaim the vehicle.
Personal Loan
Of course, an auto specific form of finance isn't the only way to raise money for an auto purchase. A personal loan from a bank or other lender lets you do whatever you want with the money you borrow.
First, decide the amount needed and what can be appropriately budgeted for, and the length of loan term then survey the market to find the best fixed interest rate for your requirements. With a good enough credit score, personal loans are usually more readily approved, and the terms of the loan can be more easily tailored to your needs.
The purchase of your next new car is a decision that shouldn't be rushed. There are a multitude of payment options available to suit different requirements and getting your head around each of them will make the buying process more pain free – leaving you with more time to enjoy your new automobile.
(Visited 52 times, 1 visits today)