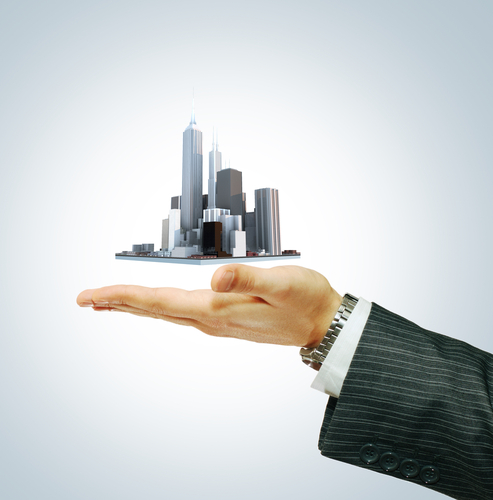 Business insurance can get expensive. In 2014, the average cost of a small business insurance policy was $725.33 across all industries, business sizes and policies, according to Insureon. This cost rose with the number of policies purchased. Businesses buying two policies paid an average of $1,405.86; those purchasing three paid $2,424.53; and those buying four spent $3,817.68.
Type of policy also affected cost, with general liability insurance averaging $425 and employment practices liability insurance averaging $1,585. Your industry may also affect your costs, with general liability insurance for a consulting company rising to $3,000 a year, while a landscaper might pay $15,000, says Trusted Choice.
All these costs add up, but here are a few strategies to help lower your rates.
Compare Prices
The most basic step to take is to compare rates from different providers. You're probably familiar with Progressive's commercials about comparing quotes on car insurance, but the company also offers quotes on business insurance policies including general liability insurance, commercial auto insurance, property insurance, workers' compensation insurance, professional liability insurance and special policies designed for contractors.
Other business insurance sites to investigate are InsWeb and NetQuote.
Buy a Bundled Package
If your business needs multiple policy coverage, another way to save is by buying a bundled package, which can be cheaper than buying individual policies. A popular package for small businesses is a Businessowners Policy (BOP). As Forbes explains, a BOP typically combines general liability and property insurance with policies such as business interruption insurance, vehicle coverage and crime insurance.
BOPs do not typically include certain types of policies such as professional liability insurance, workers' compensation or disability insurance. However, you may be able to negotiate a customized BOP that includes some of these policies added on. Some commercial insurance providers may bundle in your home and car insurance.
Choose a Higher Deductible
HomeInsurance.com editor Arthur Murray suggests lowering your business insurance costs by increasing your deductible, the amount of money you have to pay before your insurance policy pays their portion. Choosing a higher deductible reduces the amount of money your insurance company pays in the event of a claim, so if you're willing to pay a higher deductible, insurance providers are willing to lower your premium.
Of course, this will make you liable for paying your deductible should you need to file a claim. Choosing a higher deductible will also discourage you from filing small claims, potentially making you eligible for a discount if you remain claims-free for a long period. Some providers may also offer a discount if you pay your premium in a lump sum.
Reduce Your Risk
Insurance companies are willing to offer discounts to clients who present less risk. You can lower your risk by taking proactive loss prevention steps.
For instance, implementing a theft prevention plan by taking steps such as installing IP cameras for surveillance can help persuade your insurer to offer a lower rate on crime insurance.
Starting a workplace safety program and making disaster preparation plans are other examples of steps to take to reduce your risk in the eyes of your insurance provider.
Work with Your Agent
Consult your insurance agent for insight into the best ways to bundle your insurance and which prevention steps to take. You should also keep your agent updated about any major changes in your business that may affect your insurance needs. Allstate recommends reviewing your insurance coverage with your agent once a year.
(Visited 43 times, 1 visits today)