Nearly everyone has seen a sci-fi or futuristic movie that shows a dystopian future where television has gone out of control, featuring thousands of channels with nothing worth watching. Unfortunately, that future seems more realistic every day, and with the continuously rising prices of cable and satellite television, many people are choosing to cut the cord and switch to other alternatives. The FCC recently completed a study showing the average basic cable bill is over $64 per month before taxes and surcharges, and that doesn't include any premium shows or channels at all.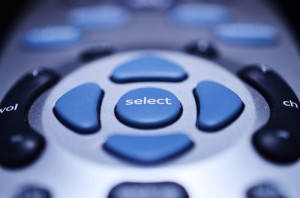 The most obvious extreme is to stop paying for television all together. Whether you realize it or not, every major city in the country still transmits television over the air at little to no cost to you. Basic channels are still available to anyone with a regular antenna, and for a one time minimal charge, you can pick up an HD or digital antenna
to get the local shows in high definition.
If you're looking for something a little more than what an antenna can provide, the obvious choice is to turn to the Internet. Whether you choose to watch from your computer or have the ability to connect your TV to your computer source, there are a few streaming options that can save you loads of cash every month.
Hulu Plus
This service is great if you're looking to watch TV shows right when they come out. Most are usually up and running on their website no more than a day after it premiers on cable, and they have a wide variety of both TV shows and movies available for streaming.
Cost: $7.99 per month with a free trial available.
Netflix
If you aren't worried about watching new releases right when they come out, this is a great option. With a wide variety of complete seasons of television, a huge selection of movies and several critically acclaimed original programs, you can watch whatever you want whenever you want. And, with their focus on cross platform streaming, you can use nearly any device.
Cost: $7.99 per month with free trial available.
Amazon Prime and iTunes
The advantage to these two options is that you can stream shows from your devices
and download movies and episodes to watch even when you might be out of Internet service.
Cost: Amazon Prime is $79 per year with 1 month free trial; iTunes varies per purchase.
Roku Streaming Player
The Roku streaming media player
plugs directly into your television and uses your Wi-Fi to connect you directly to Hulu. There are a variety of options ranging from a simple USB Streaming Stick to the new Roku 3
, which has Hulu, Netflix, Amazon, HBO Go and others.
Cost: $49–$99 with various free trials.
Apple TV
This product from Apple will essentially turn your TV into a streaming machine without the need for a direct connection to your computer. With access to all the major streaming services, you also can connect directly to your iTunes account, giving you access to purchased songs and streaming from iTunes Radio.
Cost: $99
Ultimately the choice is yours, but with so many options available to you, the decision to cut the cord just makes good financial sense.
Save More Money in 2018
Subscribe and join the worldwide 52-week money challenge! Get the tools you need right to your inbox.