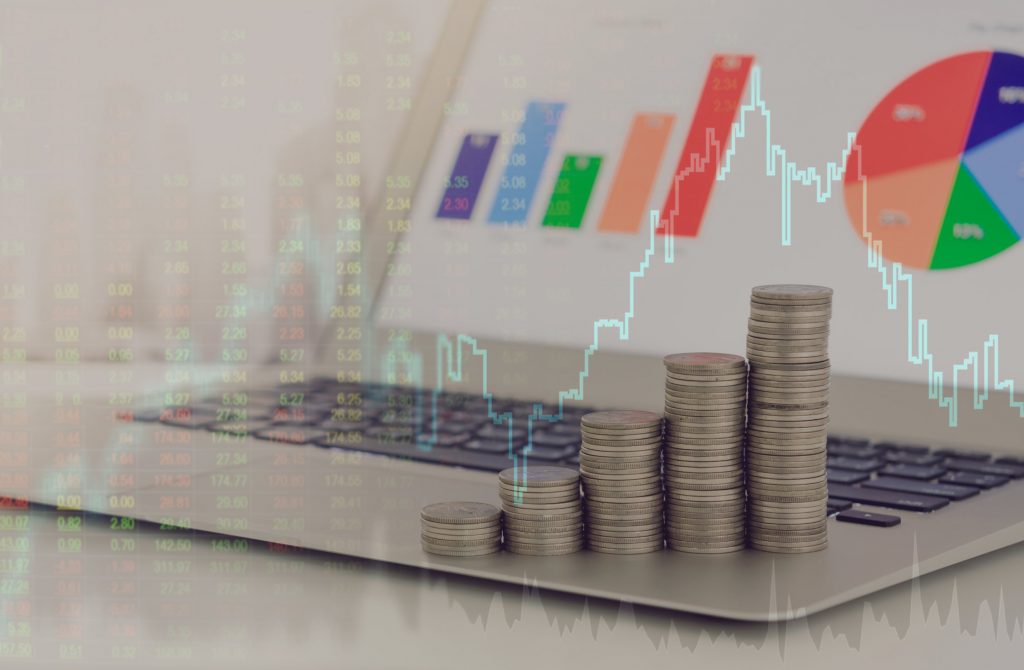 Today, investing is often viewed as a pathway toward financial stability and long-term monetary growth. However, it hasn't always felt like an accessible option. At Public.com, the company sees things differently. Not only does it strive to make investing something nearly anyone can do. Public.com also aims to help investors make wiser choices. If you're wondering if Public.com can help you build the best stock portfolio for your goals. Here's what you need to know.
What Is Public.com?
Public.com – formerly Matador – was founded in 2017. It's a trading app that allows investors to access stock and ETFs using a fractional share approach. People can buy portions of a stock or ETF instead of entire shares. Thus, making it possible to invest as little as $1 at a time.
Like many similar online brokers and trading apps, Public.com is commission-free. Additionally, there are no account minimums or monthly fees.
However, unlike other brokers, Public.com doesn't earn money using payment for order flow. Which is a somewhat controversial practice that's recently been targeted by legislators and scrutinized by the SEC. Instead, it relies on a tipping feature. Users can decide to give Public.com a tip after they execute a trade. Thereby, leaving investors in full control.
Public.com also includes a social feature. Portfolios on the site are public. This way other users can see the activities of all member investors. Additionally, they can communicate with each other. Chat groups are available that can help investors learn more about why various members made certain trade decisions. Plus, it's possible to create new chat groups to have discussions with family members, friends, or other community members.
Most of the social information is displayed using a social media feed-based approach, making it highly familiar. Along with member posts, the feed showcases information about companies, recent IPOs, and more.
What You Can Invest in on Public.com?
Public.com allows members to invest in a range of stocks and ETFs. Whether investors want a piece of a publicly-traded company or prefer the ETF approach for at least a bit of inherent diversification, they have options. Plus, investors can purchase fractional shares to get started, allowing them to snag a piece of their preferred investment vehicle for as little as $1.
Additionally, Public.com offers some crypto assets. For people interested in crypto, this can make investing simpler by centralizing all of their activity, keeping it on a single platform.
Unique Public.com Features
Aside from the tipped-based financial model and the highly social information sharing strategy, Public.com has some unique features.
For example, members can organize their portfolios visually, separating out their long-term investments from the rest. Once a stock or ETF is in the long-term category, if a user attempts to trade it within one year of acquisition, they'll get a reminder that their original plan was to hold it longer.
Additionally, Public.com makes learning easy. When viewing an investment option, users can tap on key terms to see a definition. It's a straightforward way to broaden investing-related vocabulary, ensuring users fully understand what each piece of information means.
Finally, Public.com offers more customer support contact options that you see on many other platforms. Users can use a chat feature to get assistance from a real team member, not just a bot. There are also six other contact methods available, giving users the ability to choose how they want to communicate with a company representative.
Can Public.com Help You Build the Best Stock Portfolio for Your Goals?
Ultimately, Public.com is a robust platform for investors looking for an affordable option for purchasing stocks, ETFs, and crypto-assets. The tip-based approach means the app isn't a part of the payment for order flow controversy. Additionally, it leaves investors in control, allowing them to contribute as much or as little to the company financially as they choose.
The social approach is also intriguing. While there is no guarantee that advice given by anyone on the platform is sound, it is an interesting way to learn more about investing. Plus, it can make trading feel less intimidating or confusing as there is a large community that's willing to speak with other members to answer questions or simply talk about their decisions.
Additionally, while Public.com isn't the only place offering fractional shares, the fact that it's available works in its favor. Being able to invest with as little as $1 is an attractive option for anyone just starting out, particularly those without a ton of income to direct towards investments.
If you're looking for a commission-free, no-fee platform that supports fractional shares and would appreciate the social elements, Public.com is definitely worth considering. Just keep in mind that any advice shared by users should always be taken with a grain of salt and that doing your own research is still a must. That way, you can make choices that are ultimately best for you.
Have you used Public.com? Did it help you build a better stock portfolio? Share your thoughts in the comments below.
Read More:
(Visited 210 times, 1 visits today)
Tamila McDonald has worked as a Financial Advisor for the military for past 13 years. She has taught Personal Financial classes on every subject from credit, to life insurance, as well as all other aspects of financial management. Mrs. McDonald is a former AFCPE Accredited Financial Counselor and has helped her clients to meet their short-term and long-term financial goals.