Blue Apron is a meal delivery service that delivers fresh ingredients for three or your ordered number of meals to your door. Their motto is "Food is better when you start from scratch." I think we would all agree!
Food quality makes a huge difference in the meals we eat. While preparing food from scratch can sound appealing, it can be time consuming. Especially in households with two working members, it can seem almost impossible. Blue Apron fills a market need. For slightly more than regular groceries, as low as $8.57 per serving according to their website, they provide a premium meal experience at a less-than-premium price.
Blue Apron was founded in 2012. Since its founding, the company has raised roughly 194 million dollars, with its most recent rounding being a $135 million Series D raised in June 2015. Some estimates say the company has between 500 and 1000 employees with its 3 founders still holding C-level executive positions. They have been featured in The Wall Street Journal, Good Morning America, Tech Crunch, and The Washington Post, as well as many others.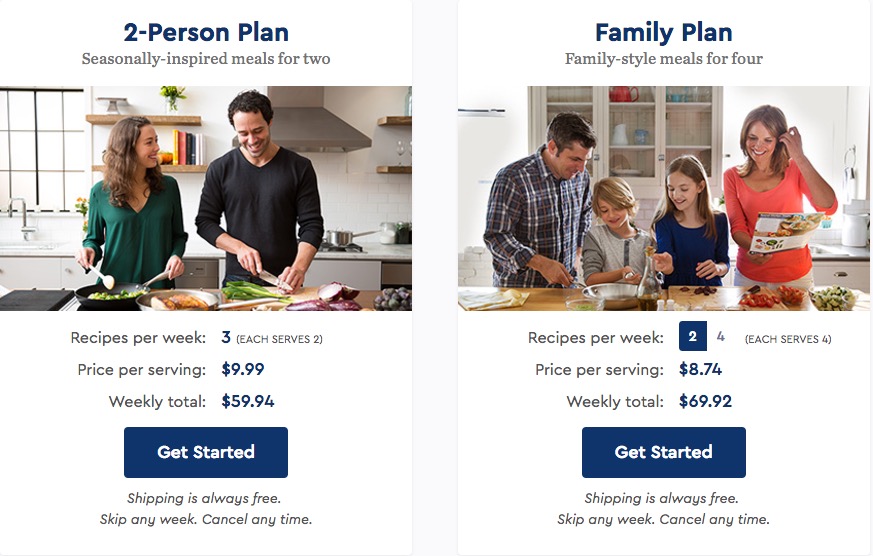 Blue Apron allows you to see what the price-per-serving cost of a meal is. This allows you to compare the price for Blue Apron to your groceries. Thing is, though, that Blue Apron can't be compared to your groceries. You see, groceries are just food, but Blue Apron is a service!
You're not only getting all the ingredients you need to make dinner, but you're also getting the lack of a hassle- less groceries to worry about and less mind space to let dinner take up. Blue Apron, though, is not like going out to eat. You still have to do the cooking and the cleaning yourself.
The cost of Blue Apron reflects its middle ground between between going out to eat and just making a "regular" meal at home. The price, at $8.74 to $9.99 per meal, reflects that middle ground. It's cheaper than $16/meal at some restaurants but nicer than the $4/meal you're probably managing with your groceries when you make some dinner.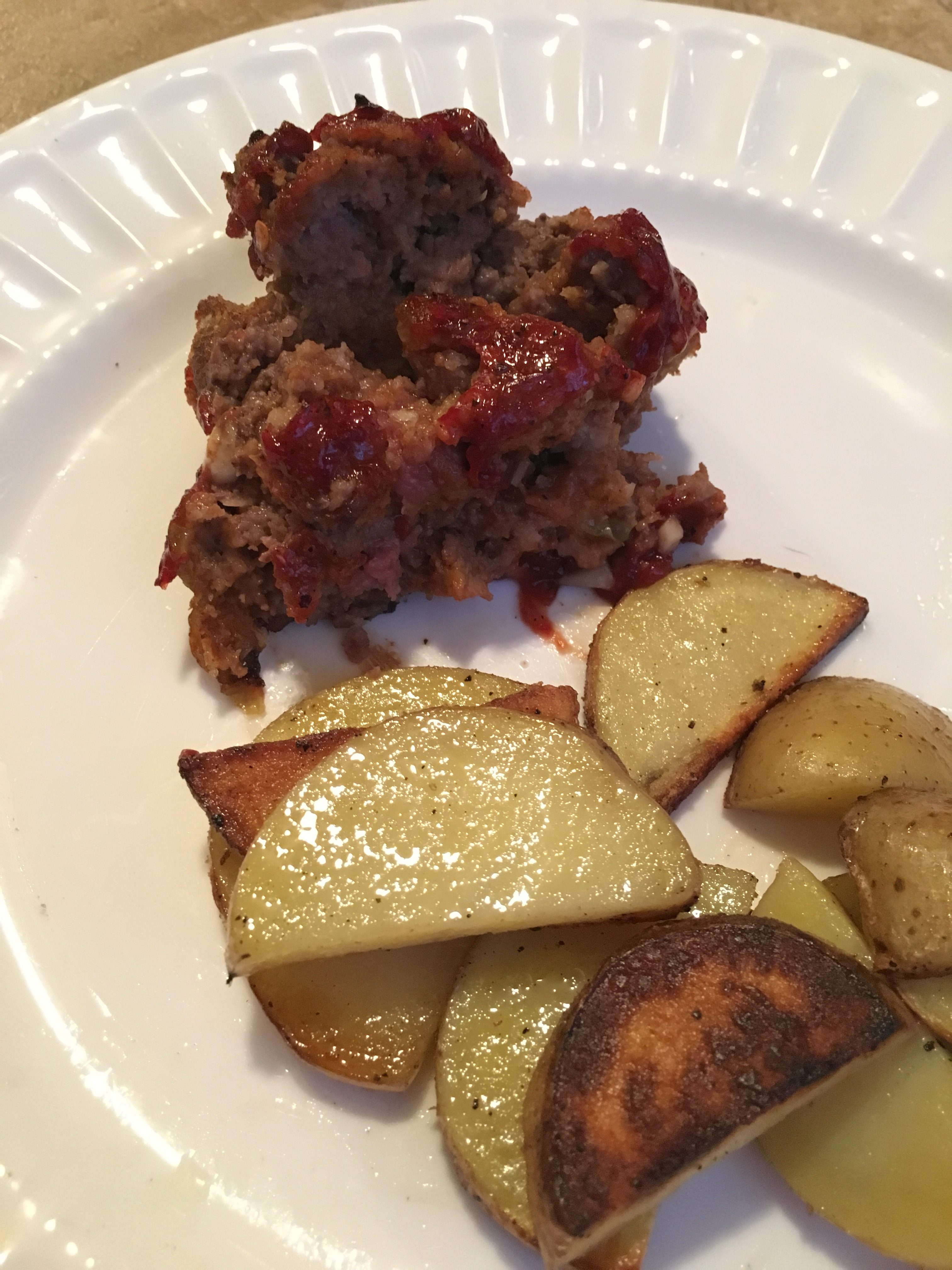 I got the chance to try Blue Apron myself! One of the three meals we tried was a Chipotle-Glazed Meatloaf with Crispy Potatoes. My significant other, Casey and I decided to make a Saturday date-night experience out of it. We were hoping it would fill that middle ground – a nice date night but one that didn't require spending what going out to dinner. Casey enjoys cooking, but I'm not great at it. As a result, I don't particularly enjoy it. Our Blue Apron date night let us spend time together in a great way, doing something Casey loved, and that supported our financial goals.
The following Sunday, Casey had to work the whole day. I prepared for us our second meal – Oaxaca Cheese and Plantain Tortas with Tangelo & Radish Salad. I was shocked by the prep time for this meal – nearly an hour – but it had less than 10 minutes of cook time. As a result, I was able to bring Casey a delicious meal and we got to share a not-so-picnic-lunch sitting in Casey's office.
Blue Apron is a company growing in popularity, which is why you may have already heard of it. The company is set up for success and it has found product-market fix. You can see how it meets a need in real people's lives. It meets a need in my life. That really says something.
You can try Blue Apron yourself and get $30 off your first order with this link.
Tell me more: Have you ever tried Blue Apron or another meal delivery service? 
I obtained free meals in exchange for reviewing Blue Apron. All thoughts and opinions are my own.
More Blue Apron reviews:
(Visited 82 times, 1 visits today)