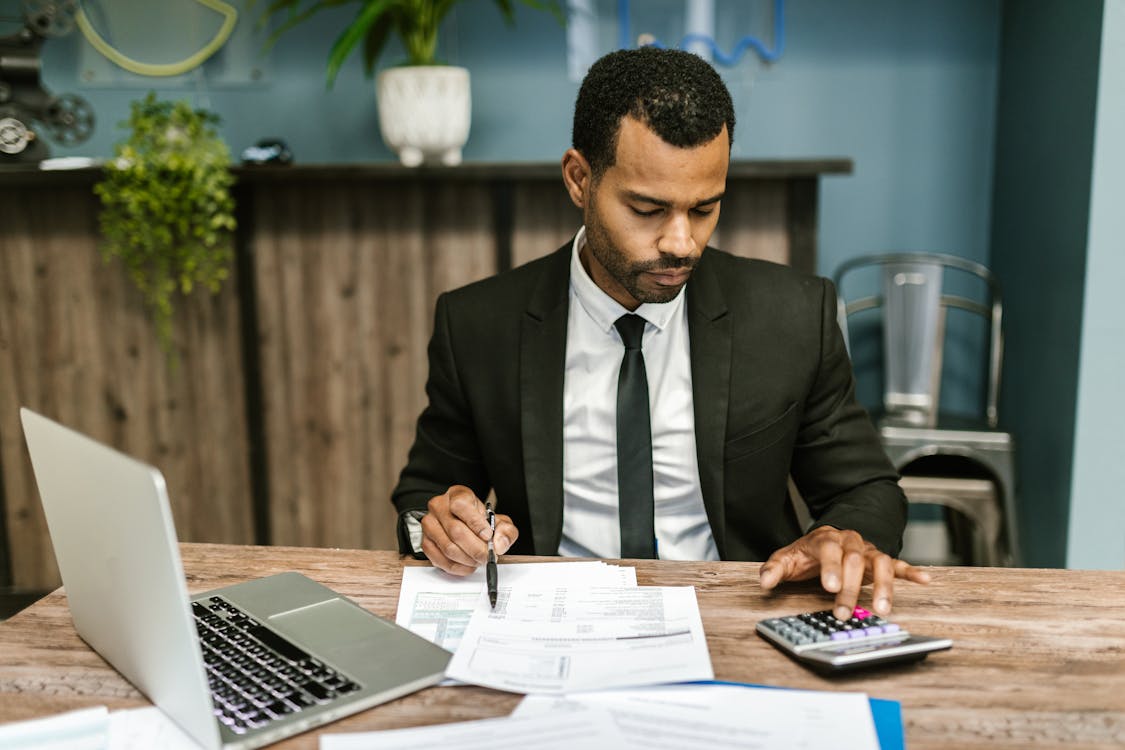 Due to the constant change in the corporate world, accountants' roles have grown significantly in importance in recent years. Accountants manage financial records, handle tax matters, and advise individuals and organizations on money-related matters, among other things. So accountancy is becoming a popular career choice for numerous individuals.
Being an accountant can be exceptionally worthwhile and exciting, but it's also a competitive sector. With countless people competing for similar positions, it can be challenging to differentiate yourself from other candidates and stand out. 
So, to help you out, this article will provide some advice and tactics to assist you in starting your career as an accountant.
The accounting industry is always improving and evolving. Every day, innovations in technologies, laws, and methods of doing things appear. By pursuing the right education, you can stay up-to-date on these changes and position yourself as a knowledgeable and skilled professional.
One choice is to enroll in classes or workshops provided by universities or professional groups. These may cover subjects like revisions to tax law, instruction on using accounting software, and recommended practices for financial reporting.
You can also consider enrolling in a degree program, such as an online bachelor of accounting program. It's an excellent method to develop an in-depth knowledge of accounting concepts and prepare yourself for career advancement. The great aspect is that these programs can fit into your hectic schedule. You may fit in your schoolwork around your employment and other obligations by attending classes whenever convenient. 
Additionally, interactive assignments and easy access to knowledgeable instructors are common in online programs, which adds to the fun and engagement of learning.
Technology is constantly evolving and updating, and as an accountant, it is essential to stay up-to-date with the latest tools and software. It can include understanding how to use accounting software such as QuickBooks, Excel, and other financial management tools to a knowledge of data analytics and programming languages. Additionally, it is essential to develop an understanding of financial regulations and accounting standards. Keeping up with these changes and understanding their impact on financial statements and accounting procedures can set you apart from other accountants in your organization. You will be able to perform jobs quicker and more efficiently, adding additional benefit to your clients or organization by honing these technical abilities. 
You can find new clients, hear about career possibilities, and remain updated on industry developments by creating a network of business contacts. You may network by participating in industry conferences, joining organizations, and connecting with other accounting specialists. You can connect with mentors through networking who can assist you in advancing your career by providing direction and advice. Furthermore, building good client relationships through networking can result in recurring business and referrals. By developing a strong network, you can broaden your influence within the accounting sector and improve your chances of job advancement.
The accounting profession is multifaceted, and experience in different areas can broaden your skillset, increase your versatility, and make you a more valuable asset to your employer. Here are a few strategies for gaining diverse experience:
You should work in several accounting disciplines, including tax, audit, and financial evaluation. Each area requires unique abilities, and expertise in each can give one a well-rounded view of accounting.

Every sector has different accounting requirements, and working in various areas can help you hone your abilities and expertise. For instance, working in the healthcare sector can give you exposure to complex regulatory requirements and huge organizational finance administration.

Working in various roles within the accounting industry can offer useful expertise. While employed in a corporate accounting department might give you expertise in financial assessment and reporting for a particular company, employment in a public accounting firm can give you knowledge of a wide range of customers and sectors.
Developing soft skills to help you succeed in your career is also important. Here are some tips for advancing your accounting career by developing soft skills:
Communication Skills:

Accountants must often communicate complex financial information to clients or stakeholders who may not have a financial background. Develop your ability to explain financial concepts in plain language, and practice active listening to better understand your client's needs.

Time Management:

Every profession requires good time management skills, but accountants require it more than any other profession because they must manage several clients and schedules. Create a strategy for organizing your workload and setting priorities, and be prepared to assign duties to others when necessary.

Problem-Solving:

It will be your job as an accountant to locate and resolve challenging financial issues. Develop your analytical and

critical thinking abilities

, and be prepared to look at issues from various perspectives to discover the best solution.
Feedback from superiors, coworkers, and clients can give you insightful information about your performance, point out areas for development, and ultimately assist you in becoming a better and more efficient accountant. Employers strongly admire your capacity to learn and develop by seeing that you are asking for feedback. Additionally, it demonstrates that you are receptive to constructive criticism and open to adjusting your methods and techniques. Being precise when asking for feedback or requesting comments on activities or projects you have finished is crucial. It's also crucial to be open to the criticism you hear, taking the time to pay attention and comprehend the remarks that are made. 
Conclusion
Advancing your accounting career requires skills, knowledge, and dedication. By following the tips discussed in this blog, such as pursuing advanced education, seeking mentorship, and staying up-to-date with industry trends, you can position yourself for success in this dynamic field. Additionally, it's important to cultivate soft skills such as communication, problem-solving, and adaptability, which can help you thrive in various accounting roles. By continuously honing your skills and seeking new opportunities, you can take your accounting career to the next level and achieve your professional goals.
(Visited 7 times, 1 visits today)