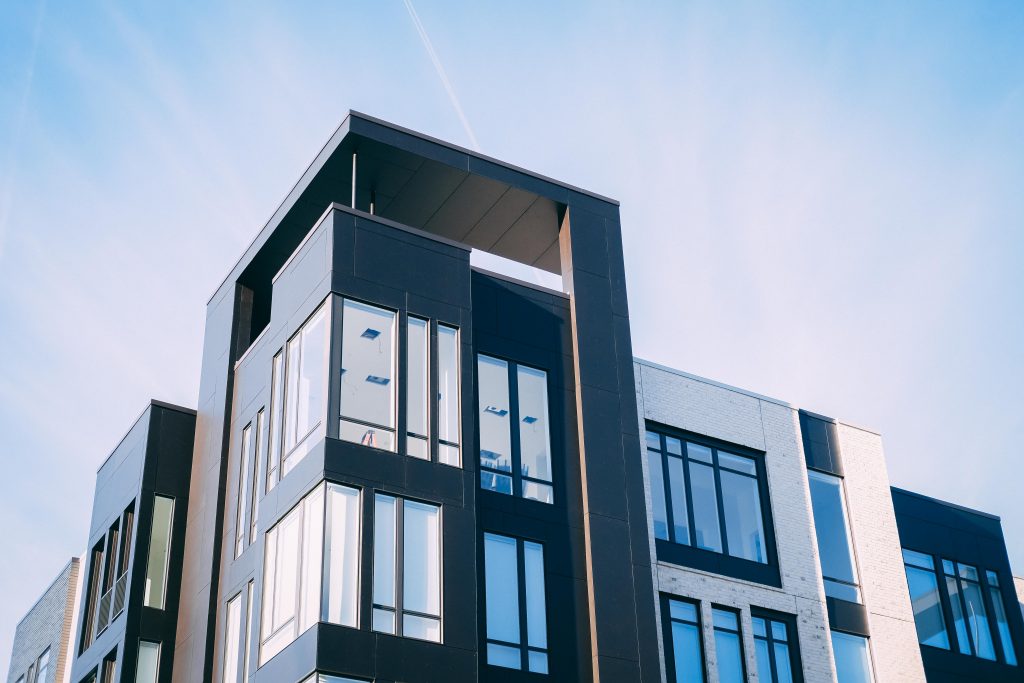 It's normal to be excited when you're getting ready to buy a condo. The thing is, you don't want to let your excitement blind you along the way. If you overlook certain critical points, you may end up with issues that are hard to come. Some aspects of condo living may increase your costs or lead to frustration, potentially so much so that you regret your purchase. If you want to make sure you're happy with your new condo. Here are five things you need to know before buying a condo.
1. Condos Aren't Inherently More Affordable
It's easy to assume that a condo would automatically cost you less than a single-family home. However, that isn't always the case. Especially if a property has a lot of communal amenities and conveniences.
Everything that a condo offers when it comes to community-accessible features and services comes with a cost. Typically, those expenses aren't covered by the purchase price. Instead, it's ongoing fees that all residents have to pay.
In some cases, the total monthly cost of owning a condo actually exceeds what you'd pay with a single-family house. However, you may feel that you're getting more for your money. This is especially true if it means not having to contend with lawn maintenance or communal area upkeep. You may also gain access to amenities that you otherwise couldn't afford.
2. Mortgage Requirements Aren't the Same
In some cases, you may have a harder time obtaining a mortgage for a condo than you'd expect. Often, the surprise challenges have nothing to do with your financial capabilities. Instead, it's because the condo itself has to meet specific requirements to be eligible for financing with certain types of loans.
Regardless of your type of loan. You should expect a few hurdles. With an FHA loan, you will need a condo in an approved building. VA loans require a similar approval. Even conventional loans may need to pass a limited review.
In most cases, the steps are manageable. However, not all condos will be approved, so it's important to keep that in mind when you're considering a property. Spend a little time reviewing what the lender requires of a condo. That way, you can use that information to guide your property search, increasing the odds that the condo you choose will fit the bill.
3. Check the Rules
Many condos fall under a condo association. Usually, these organizations operate like a homeowners' association (HOA), setting rules for everyone who lives in the building.
Before you purchase any condo, take the time to read the various governing documents, especially the Covenants, Conditions, and Restrictions (CC&Rs). It's crucial to understand the rules so that you can decide whether you can live with them.
Some condo associations are highly restrictive. They may greatly limit the kinds of changes you can make to your condo, especially when it comes to the exterior. The rules may also ban certain types of pets, different types of outdoor activities, subletting, using your condo as an Airbnb, and more.
Others are more flexible. While this can certainly be a good thing, it also means that every condo owner has the same level of freedom. They may make choices you'd wish they didn't, but there is little recourse if that happens.
4. Review the Fees
When you live in a condo that's part of a larger building or community, you're typically going to have costs beyond your mortgage. Condo association or building fees are typical, ensuring that various kinds of maintenance or repairs can be handled properly.
For example, condo fees may help pay for garbage services, landscaping, pest control, clubhouse operational costs, pool maintenance, communal area insurance, security services, cleaning of public areas in the building, and similar activities. Generally, the condo association board will outline where the money is going, ensuring residents have a clear picture of the situation.
In most cases, condo association or building fees have to be paid monthly. However, some communities may use another approach, such as requiring all of the fees for the year to be paid in one lump sum. Usually, the payment schedule is outlined in the governing documents.
Special Assessments
At times, you may also see special assessments. Usually, these are extra fees to address a specific issue that goes beyond typical maintenance. For example, if the building's plumbing needs to be replaced to ensure quality service to all residents, a special assessment may be used to cover these costs.
While you can't estimate how much you may need to pay to handle special assessments, it's vital to understand that they can occur. That way, you can keep some money set aside to address them if they arise.
Finally, make sure you review any penalty fees for failing to follow the condo association or building rules. Some communities levy heavy fines on even small violations that occur by mistake. While you may not intend to break any rules, it's wise to know what the penalty is – as well as the appeal procedures – just in case you're accused of a misstep.
5. Research the Condo Association's History
Even if you're okay with the condo association rules and fees, there is still more research to be done. It's a smart move to take a deep dive into the condo association's history, especially when it comes to litigation, property tax records, finances, and reserve funds.
By doing some research, you can find out of the condo association is involved in any lawsuits. If so, purchasing the property can tie you into that legal battle, which might be something you'd rather avoid.
In some cases, a condo association may have filed for bankruptcy, which is a troubling sign. The situation could be related to a dues collection issue, mismanagement of funds, or a catastrophic incident, so it may or may not be the board's fault. However, it's essential to know if it has occurred, as it lets you know about the kinds of troubles the community has faced. Then, you can decide if the condo still seems worthwhile.
Funds in Reserve
Looking at the amount of funds in reserve is also crucial. Ideally, a condo association has cash in the bank to handle standard repairs and maintenance, preferably at least 25 percent of what they receive annually from dues and similar income sources. If the coffers are light, the association may not be able to hold up its end of the bargain or could struggle to deal with an unexpected event.
Taking a glimpse at the property tax assessments is a must as well. This lets you know what your future property tax bill may look like, an important move if you want to be financially ready to handle the cost. Plus, it's a chance to make sure that the assessed value makes sense based on the property's condition, helping you decide if you may need to take extra steps to get what's listed in line with reality.
Do you have any other tips that can help someone who is looking into buying a condo? Share your thoughts in the comments below.
Read More:
(Visited 45 times, 1 visits today)