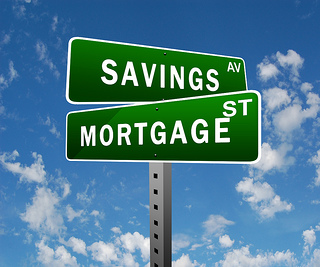 Buying a home of your own is a huge milestone. Many people work towards buying a home for years, renting while they save up money for a downpayment. However, with home prices rising and a nationwide debt crisis, qualifying for the mortgage you need is only getting harder.
Before you go out looking for your dream home, you should try getting preapproved for a mortgage. This will help you determine whether you will be able to get a mortgage and what you will be able to afford.
There are steps you should take before applying for preapproval. Do the following 5 things before applying for a mortgage.
1. Check your credit score
Checking your credit score is the most significant step to take when you want to apply for a mortgage. Your credit score essentially provides an overview of your credit history. If you have struggled to pay back debt in the past or have outstanding debts, your credit score will be low. If you have never had credit before, you will not have a credit score. But if you have had credit, whether credit cards or loans, and paid it back without trouble, you will have a high credit score.
This is definitely a flawed way of looking at someone's reliability. But it is the biggest factor that banks and other mortgage providers look at when determining whether to give you a mortgage. If your credit score is below 580, you are unlikely to get a mortgage from any provider and will have to work on improving it.
Checking your own credit score before applying is ideal, as hard credit checks carried out by financial institutions can lower your credit score. If your credit score is already low, you can avoid making it worse this way.
What do you do if your credit score is poor? The next step will help you begin to improve it.
2. Pay outstanding debts
Unfortunately, your credit score is not going to improve if you still have not paid the debts that caused it to drop in the first place. As such, you will need to pay for each debt that is on your credit record. If you don't have the funds to do so, you will need to save up before beginning to rebuild your credit score.
There are options such as debt consolidation, which is when you take out a single new loan to pay off old loans. However, do your research before agreeing to a debt consolidation loan. If you do find a loan with a reasonable interest rate and you have no other way of paying your debts, it may give you a fresh start which helps you rebuild your credit score.
3. Don't apply for credit for a full year
Once you have taken care of your outstanding debts, you will need to be very careful with your credit. In order to get your credit score to a better place, you should avoid applying for any credit for at least a year. This may be difficult if you are finding money tight, but it is necessary if you want to qualify for a mortgage.
Taking this time also gives you the opportunity to save more towards a downpayment. The bigger your downpayment is, the better rates and terms you will get on a mortgage.
4. Compare mortgage lenders
Once you have the credit score necessary to get a mortgage, you should compare the different lenders. These may include banks and private lenders, each of which provide various options. The most common mortgage is a thirty-year term, and that is what you will most likely be approved for.
Choose the 3 options with the best reviews and which will accept your credit score.
5. Apply for preapproval
Now it is time to apply to be preapproved for a mortgage. Applying to too many mortgage providers is not a good idea as it can have an impact on your credit score. However, you should get more quotes than just the one. Apply to your 3 top providers and wait for their quotes.
They will each offer you a specific amount with a specific annual percentage rate (APR). If one is lower than the others, use their offer to negotiate. Many banks and providers will lower their rates to get your business. It is important that you have a good idea of the current average rate for 30-year mortgages, so that you know what you are aiming for.
Getting preapproved for a mortgage is a big step towards owning your new home. The next step is looking within your price range and going to see different homes to choose the perfect one for you and your family.
(Visited 62 times, 1 visits today)