Taking on a home loan can be a daunting experience, and one of the biggest decisions you will ever have to make, so it is crucial to have all the facts at hand when deciding where to get your loan. Despite the solid reputations of the big banks, you should strongly consider mortgage products from the smaller banks, such as the BOQ Clear Path Home Loan, which can offer very competitive interests rates and often beat the big banks hands down.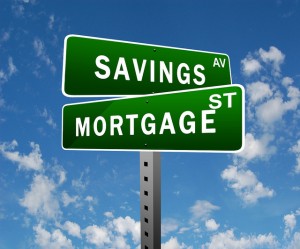 Regardless of where you go to get your home loan, the following five simple questions will help you navigate and simplify the process, any mortgage broker worth their salt should be able to give you clear and concise answers.
Do you have references from previous customers?
Whether you are getting renovations done, hiring a new employee, or looking for a babysitter, the first thing you want to have are references from their previous customers. This is such a simple question that it is often overlooked, but getting a home loan is life-changing decision and it makes sense to talk to your brokers previous or current customers to get the low-down on how well they did their job. If this question is met with evasion or shrugged off, its time to find a different broker.
What is the best interest rate you can get me?
The most important factor in any home loan is the interest rate. Having a clear understanding of how the interest rates of various loans are structured enables you to compare loans like-for-like to find the one that suits you best. Some banks try to lure customers in with a special rate, only to have it revert to the standard variable rate after one year or less. Don't be fooled by such offers, ask your mortgage broker to explain how your interest rate might fluctuate over the entire life of the loan and whether a fixed rate or variable rate loan is best for you.
What are all of the fees will I have to pay?
There are a plethora of fees associated with getting a home loan and you should be wary of fine print and vague language when going through the application process. Ask your broker to explain how all fees are calculated, from first applying for the loan to finally receiving the money, and then on, for the entire life of the loan. Many savvy banks are now offering fee-free applications for their home loans, for example, the Clear Path Home Loan from BOQ. Not having to pay an application fee can take the uncertainty out of applying for home loans, as if you are not successful, or change your mind, you have not committed any money and can move on to consider other options.
Are there any penalties for overpayment or early payment of my loan?
Paying off your loan early is the key to saving money and owning your home sooner. If interest rates drop, and you can afford to pay more, you don't want to be penalised do you? Ask your broker to explain if any administration fees apply for paying more than your monthly repayment or if there is a penalty for repaying your entire loan early.
What documents do I need to provide and how long will the loan take to be processed?
Supplying the requisite documents is essential to making your application proceed smoothly and quickly. Ask your broker for a complete list of the documents you will need to provide, this will usually include proof of identification and employment, bank statements, proof of your liabilities and assets and depending on your situation, a credit history and tax records. Your broker should be able to give you a clear time-line for the processing of yourapplication once you have supplied all of the necessary documents.
Armed with these five simple questions, you should be quickly able to tell whether your broker is reliable, professional and able to provide you clear answers to help guide you through the application process.
(Visited 50 times, 1 visits today)