Average Joe's Money Blog
-Our resident bloggers, AverageJoe and OG, writes what informative and interesting posts at least three days a week.
Monday through Thursday - They bring financial planning news, strategies and tips.
On Fridays Joe shares his choice for the Blog Post of the Week!, where he crowns a blog writer as the winner in his soon-to-be-esteemed competition.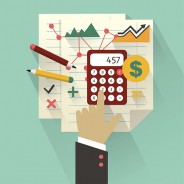 The Sarbanes-Oxley Act of 2002 was passed to stop corporate malfeasance and accounting scandals at Enron, Tyco and other large companies that cost investors billions and many Americans their pensions. In 2014, a study by the University of Kansas School of Business found that only 728 financial restatements were filed with the Securities and Exchange Commission (SEC) in 2012. That's down from 1,784 restatements filed in 2006. The study also found the highest proportion of egregious errors were filed by small and medium-sized companies as...
read more