Average Joe's Money Blog
-Our resident bloggers, AverageJoe and OG, writes what informative and interesting posts at least three days a week.
Monday through Thursday - They bring financial planning news, strategies and tips.
On Fridays Joe shares his choice for the Blog Post of the Week!, where he crowns a blog writer as the winner in his soon-to-be-esteemed competition.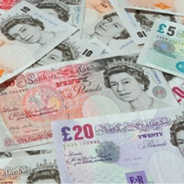 Istockphoto There appears to be a rising trend that shows that more and more students are taking out short term loans.  Research by the National Union of Students (NUS) shows that up to 46,000 undergraduates are using what they term high risk debt (which includes payday loans, cheque cashing and doorstep loans).  They suggest a number of reasons for this which relate, in the main, to funding their living costs and fees. . Some highlights from their research show: the weekly cost of student accommodation has nearly doubled in 10 years (£60...
read more