Average Joe's Money Blog
-Our resident bloggers, AverageJoe and OG, writes what informative and interesting posts at least three days a week.
Monday through Thursday - They bring financial planning news, strategies and tips.
On Fridays Joe shares his choice for the Blog Post of the Week!, where he crowns a blog writer as the winner in his soon-to-be-esteemed competition.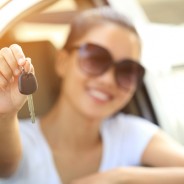 According to NADA's Annual Financial Profile of America's Franchised New-Car Dealerships, dealerships sold or leased more than 15.5 million new cars and trucks in 2013. That accounts for a 7.5 percent increase from the year before. As car sales grow and everyone you know seems to be driving around the newest model, it's tempting to jump in, buy it and speed off the lot with the wind in your hair. Despite the relative ease of purchasing a vehicle, it's important to know your options, find the best financing available...
read more