Average Joe's Money Blog
-Our resident bloggers, AverageJoe and OG, writes what informative and interesting posts at least three days a week.
Monday through Thursday - They bring financial planning news, strategies and tips.
On Fridays Joe shares his choice for the Blog Post of the Week!, where he crowns a blog writer as the winner in his soon-to-be-esteemed competition.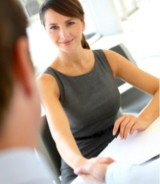 When it comes to hiring new employees, it can be easy to assume that either they just don't make them like they used to or all the bigger companies are snatching away the most promising talent. While each new generation is different than the one that preceded it and larger companies may seem like they have more to offer than a smaller mom and pop outfit, the truth is that any business of any size can attract hard-working, affable and honest people who will not only improve the bottom line, but also make work environments more pleasant and...
read more