Average Joe's Money Blog
-Our resident bloggers, AverageJoe and OG, writes what informative and interesting posts at least three days a week.
Monday through Thursday - They bring financial planning news, strategies and tips.
On Fridays Joe shares his choice for the Blog Post of the Week!, where he crowns a blog writer as the winner in his soon-to-be-esteemed competition.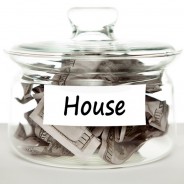 Wouldn't it be nice to stroll around your living room before work with a donut in one hand and a cup of coffee in the other feeling like the king (or queen) of your castle? The house is yours. Hooray! After years of apartment serfdom, you finally own the place. Well…sort of. There's that mortgage again, nagging at you. Of course, you should never rush into a big financial decision, and having a mortgage can be a really sensible way of staking your claim on the property ladder. But there's no better way to feel like you own the place than,...
read more