Average Joe's Money Blog
-Our resident bloggers, AverageJoe and OG, writes what informative and interesting posts at least three days a week.
Monday through Thursday - They bring financial planning news, strategies and tips.
On Fridays Joe shares his choice for the Blog Post of the Week!, where he crowns a blog writer as the winner in his soon-to-be-esteemed competition.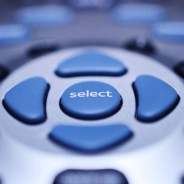 Nearly everyone has seen a sci-fi or futuristic movie that shows a dystopian future where television has gone out of control, featuring thousands of channels with nothing worth watching. Unfortunately, that future seems more realistic every day, and with the continuously rising prices of cable and satellite television, many people are choosing to cut the cord and switch to other alternatives. The FCC recently completed a study showing the average basic cable bill is over $64 per month before taxes and surcharges, and that doesn't include any...
read more