Average Joe's Money Blog
-Our resident bloggers, AverageJoe and OG, writes what informative and interesting posts at least three days a week.
Monday through Thursday - They bring financial planning news, strategies and tips.
On Fridays Joe shares his choice for the Blog Post of the Week!, where he crowns a blog writer as the winner in his soon-to-be-esteemed competition.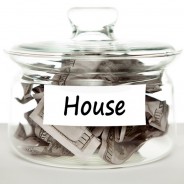 The 2008 recession did a number on the housing market. So many people were behind on their mortgage payments while others lost their homes entirely, and to top it all off, the unemployment rate was sky high. But amid the rubble, there's a silver lining: Interest rates are lower than ever. Because of the circumstances surrounding the crash, the Federal Reserve System started buying mortgage-backed securities in 2008, which drove down the interest rates homeowners were paying. While those purchases have since ceased, the Federal Open Market...
read more