Average Joe's Money Blog
-Our resident bloggers, AverageJoe and OG, writes what informative and interesting posts at least three days a week.
Monday through Thursday - They bring financial planning news, strategies and tips.
On Fridays Joe shares his choice for the Blog Post of the Week!, where he crowns a blog writer as the winner in his soon-to-be-esteemed competition.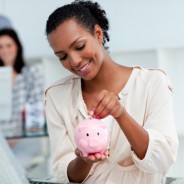 Unless you left with an accounting degree, filing your first tax return after college can be a little deceiving. A couple government checks in the mail this summer might feel like a consolation prize for a dues-paying job, and you deserve to be king for a day, right? Hold on a minute. We have a few ways you 20-somethings can make the best use of your tax refund. Perhaps the Most Underrated: Start Saving If you get your refund deposited directly in your bank account, it'll just "show up" one day, like someone just dropped a...
read more