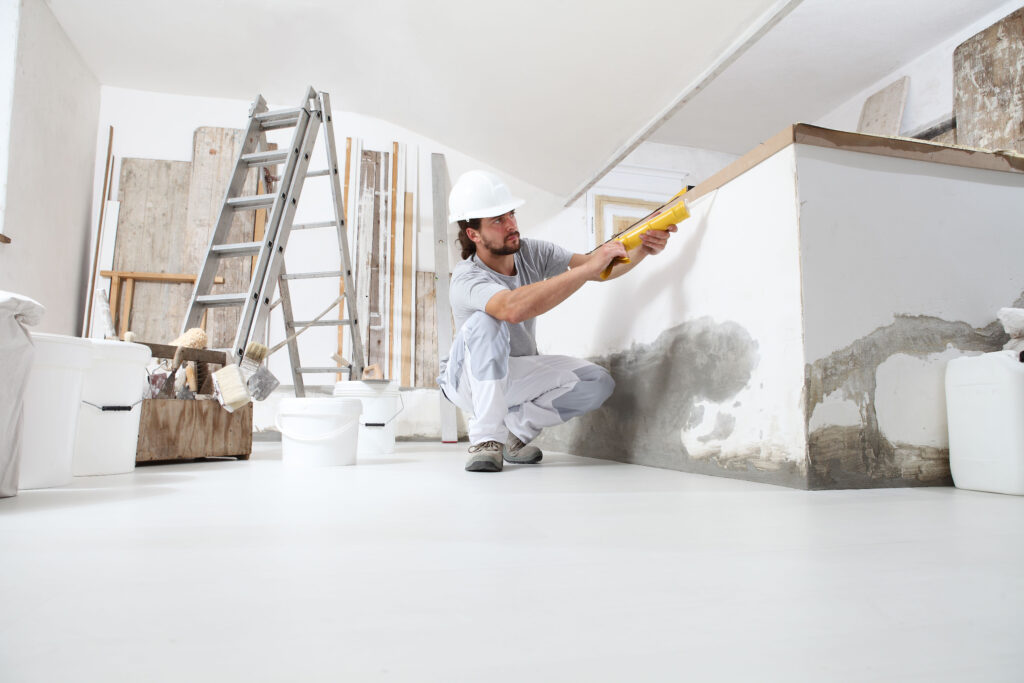 When you own a home and want to remodel, the idea of tackling a gut renovation is often appealing. Getting down to the studs allows you to update every aspect of the home. You can easily replace plumbing, electrical, and HVAC components. At times, you can even move walls, vault ceilings, and otherwise, adjust the layout. Plus, you can redesign the entire space to meet your needs and match your stylistic preferences. However, gut renovations are expensive. Here's a look at the cost of a gut renovation.
What Is the Cost of a Gut Renovation?
Technically, the cost of a gut renovation can vary depending on several factors. The size of the home, the number of stories involved, the required systems updates, and the nature of any repairs are factors. Whether hazardous materials – like asbestos or lead paint – are present impacts pricing, as well as changes like moving walls and vaulting ceilings.
The finishes you choose for the new design also matter. Higher-end flooring, cabinets, hardware, and other finishing items come with bigger price tags, boosting the total cost.
Additionally, your location plays a role in the cost. The prevailing wage for contractors and construction workers varies from state to state and city to city, and the same is true of materials. As a result, you may pay more or less than others with similar properties if you're in a higher or lower-cost area.
With that in mind, the average cost of a gut renovation usually falls in the $100,000 to $200,000 range. Just bare in mind that your property could cost more or less, depending on the factors listed above and other details.
How to Estimate the Cost of a Gut Renovation
In most cases, estimating the cost of a gut renovation is challenging, typically because certain issues aren't revealed until the entire structure, and underlying systems are exposed. Additionally, unless you're in the construction industry, you might not know material costs in your area, how much specific structural changes usually run, or all of the required steps to make your vision a reality.
As a result, it's often best to map out your gut renovation. Outline every room that's involved, the features or finishes you want, and any structural adjustments. Additionally, for structural changes, get a formal building plan in advance, preferably one that's created by an engineer or similarly licensed professional.
After that, present your project to several capable, licensed, and insured contractors in your area. Meet with them to discuss your vision and answer any questions they may have about the project or plans. Additionally, learn more about their capabilities. Then, request official quotes.
By getting several quotes, you can gain insights into prevailing rates in your area. Just make sure every estimate includes details about contingency funds, as that money helps deal with the unexpected. It's also wise to follow up and see what sorts of situations may make the quote inaccurate, such as the impact of shifting material prices during the renovation period.
Compare the quotes line by line, as some contractors may include steps, features, or services that others don't. Additionally, don't default to the lowest bid, particularly if it's far below the others, as that could indicate the contractor overlooked a critical part of the project or lacks the necessary experience to offer an accurate estimate.
Factoring in the Hidden Costs of a Gut Renovation
While contractors can often provide reasonably accurate bids for your project, the cost of the renovation itself isn't all you'll contend with during the project. With a gut renovation, living in your home while work is underway may not be an option. Along with being uncomfortable, there are potentially laws that make it illegal. As a result, you may need to find a place to stay for several months.
Living in another location can come with a range of expenses. It may alter your commute times to work, require you to drive more so that you can visit your home, pay utilities on two properties, have insurance for two properties, and more.
Plus, a gut renovation usually means you need to store all of your belongings. This could make adding and securing sheds in your backyard a must, or you might need to rent a suitable storage unit or temporary options like containers from a company. Depending on how much you own and how long the renovation takes, this adds up quickly.
Even if you're able to live in the house, you could see expenses increase. For instance, when your kitchen is torn out, cooking may not be an option. As a result, you may rely more on dining out or food delivery, which is typically more expensive.
Plumbing Updates
If your plumbing is getting updates, you might not have access to clean water at home. With this, turning to bottled water might be your only option, and that's far more expensive than what comes from your tap.
Consider how the gut renovation will impact every aspect of your life. That way, you can identify and factor in potential hidden costs that increase the price tag of the total project.
Are you surprised by the cost of a gut renovation? Have you tackled a gut renovation and want to tell others about your experience, including unexpected expenses you encountered that threw off your budget? Share your thoughts in the comments below.
Read More:
(Visited 126 times, 1 visits today)
Tamila McDonald is a U.S. Army veteran with 20 years of service, including five years as a military financial advisor. After retiring from the Army, she spent eight years as an AFCPE-certified personal financial advisor for wounded warriors and their families. Now she writes about personal finance and benefits programs for numerous financial websites.