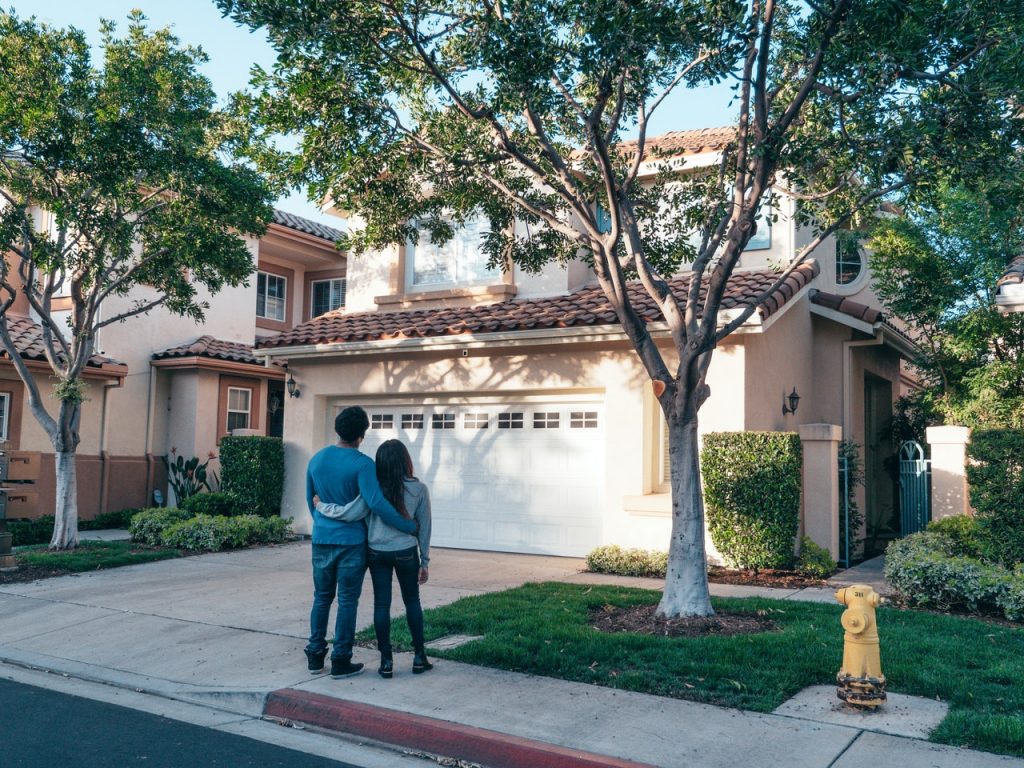 When mortgage interest rates are low, many people assume that makes it a great time to buy a new house. While lower interest rates are certainly a positive, other factors lean in the other direction, often outweighing any benefit a person may get from snagging a favorable interest rate. If you are wondering why now is not the time to purchase a house, here's what you need to know.
Skyrocketing Home Prices
One of the most significant factors regarding why now isn't a great time to buy a house involves home prices. The average home value in the United States is $298,933 (as of August 2021), representing a year-over-year increase of 16.7 percent. Plus, the prices in some cities rose much faster, and many are continuing their skyward trajectory.
While the rising prices may make it seem like buying sooner rather than later is a wise way to stay as far ahead of the curve as possible, that may not be true. It isn't clear whether these growth rates will continue. Ultimately, there is a chance that once the current buying spree calms, the market will correct, bring home prices back down a bit.
Low Inventory Numbers
In many parts of the country, the inventory of homes is near record lows. Partially, this is because of the wide-scale buying activity spurred by the pandemic and reduced interest rates. However, some of it is also related to the time of year. Often, summer is a major buying season, putting additional stress on an already tight market.
When all of those factors come together, buyers simply don't have as many options available. As a result, you may feel like you have little choice but to settle for a property that doesn't meet all of your needs because that's what is on the market.
With a purchase as significant as a home, settling isn't necessarily smart. You may discover quickly that what the home lacks is actually problematic, leaving you dissatisfied with the house.
No Leverage to Purchase a New Home
When inventory is low, and prices are moving up, buyers lose a lot of leverage. Sellers don't necessarily need to negotiate, as they know that they have a good chance of finding a different buyer who is willing to pay more or ask them for less.
For example, even if a home inspection reveals an issue, getting the seller to reduce their price or pay for the repair may be challenging. If the seller believes another buyer would go forward with the purchase at their preferred price anyway, they might refuse, leaving you in a tough position.
Today, it's far more common for a home purchase to go through with a price above the initial asking. Additionally, fewer contingencies is a tactic some buyers use to make them more attractive to sellers. If you're looking to purchase a home in a "hot" area, you need to decide if you're willing to go to similar lengths. If not, waiting may be your best bet.
Rushing the Decision
Rising home prices and low inventories mean buyers have to act quickly. Otherwise, another prospective buyer might snatch up the property before you have a chance to make an offer. This creates a sense of urgency, one that may cloud a buyer's judgment.
The issue with this scenario is that rushing could lead to poor decisions. You may extend an offer because you're afraid you'll miss out on a house, not because you feel strongly about having it.
Plus, the current state of the market adds an extra level of pressure to the situation. Often, buying a home is stressful when conditions favor buyers, let alone when it's a seller's market. The additional pressure could also lead to rushed decisions, increasing the odds you'll overlook a problem or make another kind of misstep.
Are There Any Reasons to Purchase a Home Now?
A home purchase is a big decision, one that's highly personal. For some people, buying now is going to be a necessity. If that's the case, then make sure you understand the local market and what it means to go forward with a purchase in the current climate.
However, if you have the ability to wait, doing so could be smart. Market conditions are favoring sellers now, but that may not be the case long-term. You want to make sure that you factor that into your decision-making process. That way, you can make the choice that's best for you.
Are there any other reasons that lead you to believe that now is not the time to purchase a house? Do you disagree with the points above and think that buying now is a good idea? Share your thoughts in the comments below.
Read More:
(Visited 97 times, 1 visits today)
Tamila McDonald is a U.S. Army veteran with 20 years of service, including five years as a military financial advisor. After retiring from the Army, she spent eight years as an AFCPE-certified personal financial advisor for wounded warriors and their families. Now she writes about personal finance and benefits programs for numerous financial websites.