Just to keep it real: that headline was a joke.
Backstory: I'd just gone fishing with my dad and some of his friends in northern Ontario. I wasn't sure if my phone would work in the Canadian wilderness, so I asked my dad.
Dad: Sure, it'll work fine.
Me: You sure? I have to stay in touch with the office if something goes haywire in the markets or with my clients.
Dad: You'll be fine.
The short story:  I wouldn't have a tale for you today if it'd worked. The owner of the fishing lodge bought me a phone card on a trip to town for supplies. I was allowed to stand in his living room and use his personal phone for about 15 minutes each day.

It was ugly.
So, a couple months later I was headed to Toronto for a business meeting. Being the think-ahead-guy I am (you may recognize that as another joke if you've been reading this blog for any length of time), I decided to call Sprint to verify that I could keep in touch with clients and my office.
Sprint: Thank you for calling Sprint. This is Betty. How may I help you?
Me: I'm headed to Toronto in the morning and I wanted to verify that I'll have phone service.
Sprint: I'm happy to help you with that, sir. First, I need to verify some personal information.
It's clear to me at this point that she didn't even listen to my question. We verify that I really am AverageJoe, quite a sexy dude.
Sprint: Okay, now how can I help you sir?
Me: I have a work trip to Toronto, and I'd like to make sure my cell phone will work.
Sprint: Certainly. I can look that up for you. Where was that again?
Me: Toronto, Canada.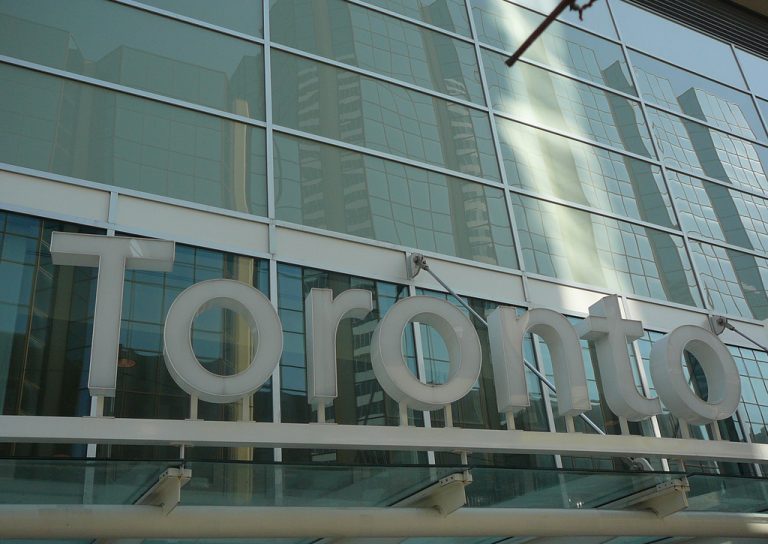 Sprint: Hold on a moment, sir. I'll find out for you. Can you hold please?
She's gone for flippin' ever. I don't mean "walk around the house" ever. I mean "fix lunch and dinner and mow the lawn before she gets back" ever.
Sprint: I'm sorry for the delay, sir.
Me: (I was starting to think she'd hung up on me) That's quite alright.
Sprint: Where was it you're heading?
Me: (amazed) Toronto. Ontario. Canada.
Sprint: Certainly, sir. Can you hold again? I apologize.
I remember her being very nice about it. Now I'm starting to think something is wrong.

It turns out, something was wrong.
Something was very, very wrong.
Sprint: Sir?
Me: Yes?
Here's where the Sprint woman gave me the awful news for Americans everywhere.
Sprint: It appears that Toronto, Canada isn't a part of the United States.
I couldn't help it. There was only one possible reply.
Me: (indignant) SINCE WHEN?
I hung up. I couldn't stop laughing.
(Not that it matters, but my phone worked. There were huge roaming fees…maybe so they could hire geography experts.)
(photo credit: Phones: David Paul Ohmer, Flickr, Toronto: Steven Harris, Flickr)
How about that? Canadians, are you sad you aren't a part of the United States? Americans, are you sad the awesome city of Toronto isn't part of the United States? What's your best customer service story?
(Visited 106 times, 1 visits today)