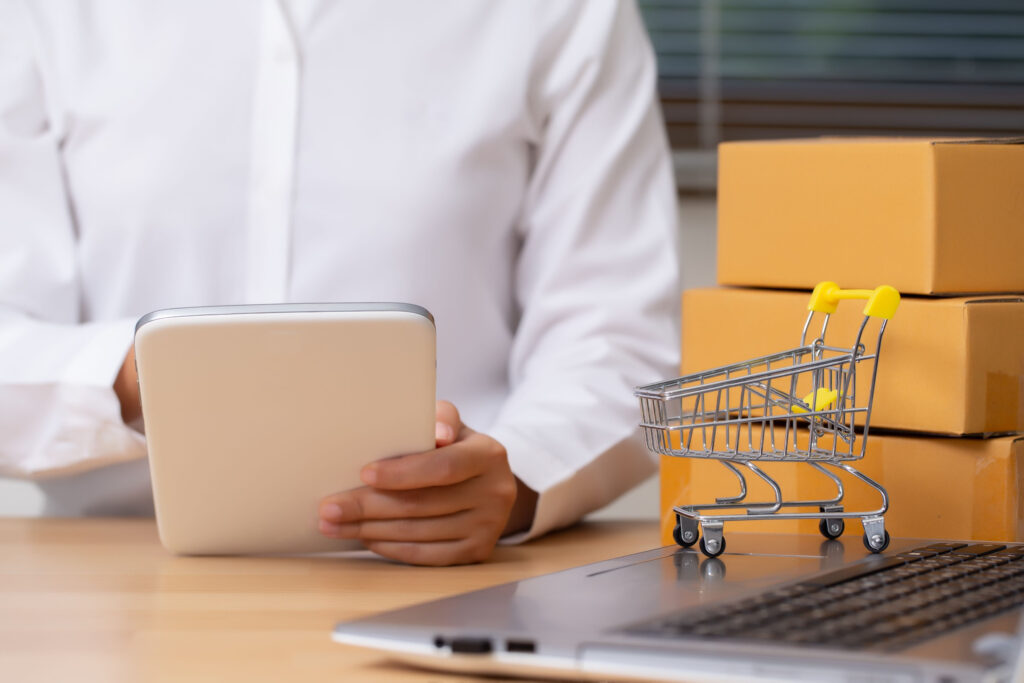 Most people know that the internet can be a wild and crazy place. Since it's so accessible and diverse, it also creates opportunities for sellers who want to make a profit off of something unconventional, unexpected, or outright bizarre. Selling weird stuff online is often big business. Here's a look at seven weird things you can sell online and why people are buying.
1. Foot Pictures
Many people are generally aware that foot pictures are sold online, and some may even joke about using them as a way to earn extra cash. In reality, this marketplace is vast, and some people can make a surprisingly solid living by selling pictures of their feet online.
Primarily, these sales go to members of the foot fetish community. Within the body part fetish community, foot fetishists are the most common outside of the more sexual body parts.
The foot fetish community also has varying interests when it comes to what they like to see in foot photographs. Some may prefer more elegant options, while others actually enjoy foot pictures where the feet are noticeably dirty. A portion prefers well-manicured feet with smooth soles and painted toenails. Others favor a more everyday, natural look.
While the bulk of the community seems to prefer images of women's feet, there are also foot fetishists interested in pictures of men's feet. As a result, anyone with good-looking feet could potentially make money online by selling pictures.
2. Breastmilk
Some people may be surprised to learn that selling breastmilk isn't technically illegal. However, it's an unregulated marketplace, and it isn't a product that people can sell just anywhere. As a result, sellers have to turn to marketplaces that allow those kinds of sales.
There are two primary reasons why people are willing to buy breastmilk. First, parents with a newborn who are either unable to provide breastmilk themselves or have low supplies may decide to purchase breastmilk for their infant. The main driver is that research shows that breastfeeding newborns provides benefits that aren't necessarily achieved with formula or similar alternatives. As a result, they decide to buy breastmilk to ensure their infant gets what's recommended.
Second, breastmilk does have a fetish community associated with it. Precisely what a fetishist may do with the breastmilk can vary. Consumption by an adult may come with this territory, though that isn't universally the case.
3. Long Hair
For anyone with long hair who's considering making a change and cutting it short, you may be able to turn your long locks into cash. Several marketplaces will purchase hair to make wigs. Others buyers might use the hair to create something else, such as art, dolls, and more.
Generally, this isn't something a seller can do often, as the time required to grow their hair long enough to make it sellable is significant. Additionally, there may be rules about the condition of the hair. For example, sites generally offer more for "virgin" hair – which usually means hair that's never been dyed or subjected to chemical processes like chemical hair straightening or bleaching – as it's typically more resilient.
Usually, these online marketplaces work one of two ways. Some sites essentially serve as the buyer, allowing sellers to describe their hair and receive a quick quote. Others let people place ads to sell their hair, giving you the ability to potentially set your own price or receive a better offer than the alternative provides.
4. Used, Unwashed Socks and Undergarments
While the idea of selling used, unwashed socks and undergarments seems odd to most, there's actually a reasonably thriving market. Mainly, members of specific fetish communities are interested in these items, and the price they're willing to pay often goes far beyond the cost of the attire and shipping.
The market also isn't inherently limited to used socks and undergarments. Some fetishists may be interested in well-worn shoes. Others may enjoy unwashed workout shirts, shorts, or pants.
The exact condition a buyer wants in a used, unwashed clothing item can vary. As a result, some people selling in this marketplace focus more on creating custom orders. That allows them to wear the item until it meets the buyer's exact preferences before shipping it to them. How these arrangements work may also vary, as some custom sellers will require an initial deposit – essentially covering the cost of the item and some compensation for their time – and take the rest of the payment once the item is ready to ship.
5. Company Online
Often referred to as sugar babies, some younger adults make money online by sharing some of their time with someone in a social context. Usually, the payer – known as the sugar daddy or sugar mommy – is wealthy and has the desire to spoil someone they find worthy and attractive. As a result, the compensation may take the form of cash, gifts, and more.
While many sugar-style relationships do have in-person components, with the sugar daddy or sugar mommy taking the sugar baby out on dates, on vacations, and to similar destinations, that isn't always part of the arrangement. Often, the sugar baby has a significant amount of say when it comes to setting boundaries, and some prefer to keep the relationships physically distanced.
6. Toilet Paper Rolls, Paper Towel Rolls, Wine Corks, and More
Toilet paper rolls, paper towel rolls, wine corks, and similar items sell online because they're popular for a variety of crafts. As a result, essentially anyone can gather theirs up and create a listing on online marketplaces like eBay to try and find a buyer.
Since these items are generally low-cost, they don't sell for any incredibly high amount, even in large quantities. However, since these are items you'd typically throw away if you have the space to store them and the time to manage a listing, it could let you make money instead of sending these off for recycling or to a landfill.
Generally, you'll be more successful if you can create a reasonably sized lot. For example, selling 50 toilet paper rolls may be easier than selling ten.
7. Oversized Pine Cones
Another item that's popular with crafters is pine cones. Demand is particularly high when the winter holidays are coming up, as pine cones are widely used for wreaths and similar seasonable décor.
Generally, you'll have more success if the pine cone is in excellent condition and fresh. Plus, they need to be larger than you typically find – typically coffee cup-sized or bigger – and pretty uniform in appearance.
When it comes to selling them, you have two choices. For large – but not massive – pine cones, you may have more success if you can sell multiple pine cones in a bundle. If the pine cone is gigantic, coming in closer to the size of a wine bottle, then you may be able to sell it as a single.
Do you know of any other weird things you can sell online for some fast cash? Have you tried selling weird stuff online and want to tell others about your experience? Share your thoughts in the comments below.
Read More:
Tamila McDonald has worked as a Financial Advisor for the military for past 13 years. She has taught Personal Financial classes on every subject from credit, to life insurance, as well as all other aspects of financial management. Mrs. McDonald is a former AFCPE Accredited Financial Counselor and has helped her clients to meet their short-term and long-term financial goals.