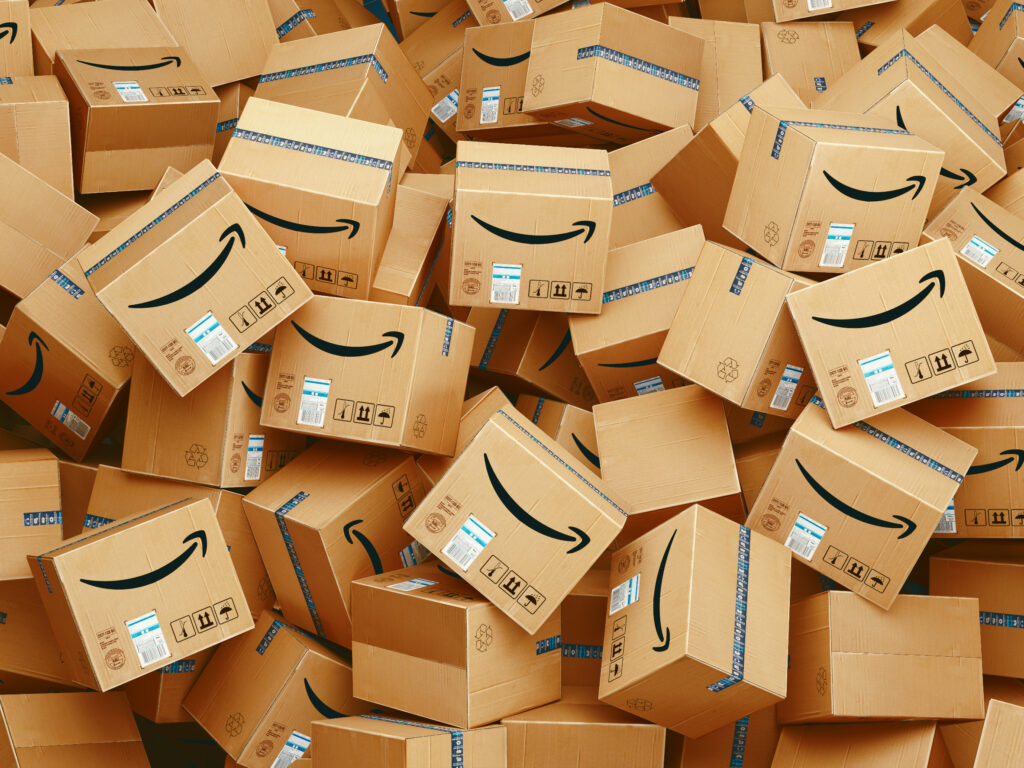 In most cases, people initially sign up for Amazon Prime because they believe it provides enough value to make the cost worthwhile. Free shipping, access to services like Prime Video, and events like Prime Day are all very enticing on the surface, making the membership fee seem like a bargain. While it's true that some people are excellent at leveraging their Prime membership, that doesn't mean everyone's getting enough value. If you're trying to decide if Prime is right for you, here's a look at six reasons you should cancel Amazon Prime now.
6 Reasons You Should Cancel Amazon Prime Now
1. Not Shopping at Amazon Often
In most cases, people sign up for Amazon Prime to take advantage of free shipping. The issue is that it only works in your favor if it genuinely saves you money. If you don't use Amazon regularly, the odds are decent that the membership costs exceed any shipping savings you're receiving. That's particularly true since you can qualify for free shipping on Amazon without being a Prime member.
Look at your order history to see how many purchases you made that were below the threshold for free shipping without Prime. If the total doesn't justify the cost of the membership, then canceling is potentially a wise move.
2. Not Using Other Amazon Prime Benefits
As mentioned above, the main reason many people sign up for Prime is for free shipping, a feature that doesn't necessarily provide value if your purchases would qualify for free shipping without the membership. However, this is potentially offset if you're accessing other Amazon Prime benefits regularly. For example, if you're a regular user of Prime Video, Prime Music, or the Kindle Lending Library, then you might be getting a decent amount of value.
However, if you never or rarely access the other perks you get with Prime, there's a decent chance you're paying for a service you don't need. Take a close look at the value you're getting, and if it falls short, it might be time to cancel.
3. Amazon Doesn't Always Offer the Best Deals
Even if you shop at Amazon regularly, that doesn't mean Prime is worth it. Many retailers work diligently to keep pace or beat Amazon in various areas. For example, Aldi could be more affordable than Amazon Fresh, and Costco might offer better deals on many electronics.
Plus, there are retailers that price-match Amazon. As long as the brand, model, size, color, and similar details match, that essentially lets you get the Amazon price without having to sign up for Prime or even have an account on Amazon.
4. Free Shipping Is More Common
While Amazon was one of the first companies to launch broad-scale free shipping, it's far from the only company that offers it today. Plus, many other retailers provide it without any kind of membership requirement. Instead, they may require a specific minimum purchase, and that isn't usually hard to hit.
Additionally, with a variety of stores offering free ship-to-store regardless of the amount you spend, you can get a very similar deal even with small purchases. The only difference is that you have to head to your selected store location to pick the product up. If it's a store you use regularly, or the store is on a route you travel frequently, that likely isn't a huge inconvenience.
5. Prime Day Isn't Always What It Seems
Prime Day – where Amazon hosts a massive sale – looks like it's brimming with bargains on the surface. However, that isn't always what you'll find. Many of the discounts are on third-party items that aren't selling particularly well, effectively making Prime Day a mass liquidation from brands that aren't household names.
While that doesn't mean the occasional bargain doesn't come around, the likelihood that it beats what you'll find during larger sale events – such as Black Friday or Cyber Money at other stores – is often pretty slim. As a result, if you're only holding onto your membership because of Prime Day, consider letting it go.
6. Prime May Lead to Impulse Shopping
Amazon is home to nearly any type of product imaginable, which is beneficial in some cases. However, since it's constantly bombarding you with strategically placed product images and sponsored listings, it may lead to some impulse shopping that wasn't part of your original plan. If you struggle to bypass the highlighted products even if they aren't what you came on the app to buy, then relying on Amazon could be hurting you financially. If canceling your Prime membership prevents you from turning to the app so often, it could be just what you need to avoid impulse purchases.
Can you think of any other reasons why a person should cancel Amazon Prime? Did you cancel your Amazon Prime Membership and want to tell others why you made that decision? Are you a fan of Amazon Prime and think that canceling isn't a wise move? Share your thoughts in the comments below.
Read More:
Tamila McDonald is a U.S. Army veteran with 20 years of service, including five years as a military financial advisor. After retiring from the Army, she spent eight years as an AFCPE-certified personal financial advisor for wounded warriors and their families. Now she writes about personal finance and benefits programs for numerous financial websites.