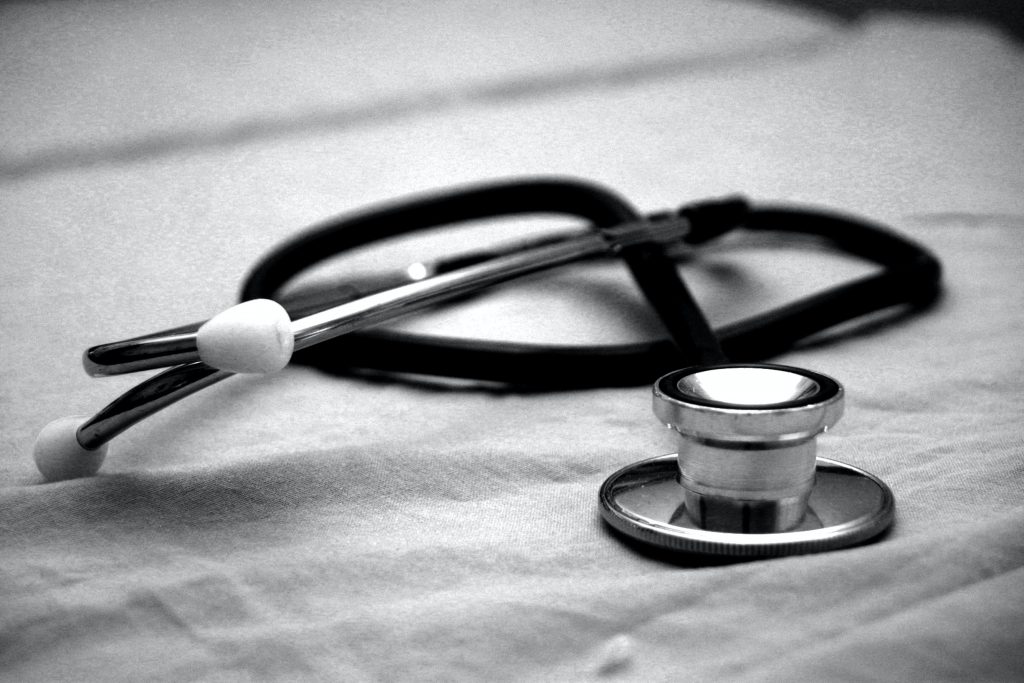 Staying healthy can be surprisingly expensive. As a result, many households end up with large medical bills. At times, the bills pile up so high that paying them seems (or legitimately becomes) impossible, causing the household to default on the debt. When that happens, the account can end up in medical collections. If you're wondering do medical collections still affect your credit score, here's what you need to know.
How Medical Debt Impacts Your Credit
Medical debt doesn't usually have an impact on your credit score as long as you are paying the bill on time every month. When that happens, most healthcare facilities don't bother reporting the account to the major credit bureaus, so neither the amount you owe nor your payment history ends up in your file.
In some cases, even a late or missed payment or two doesn't cause an issue. Typically, it's only when you default on the debt and end up in medical collections that you put your credit at risk.
What Are Medical Collections?
Medical collections are a recovery process designed to help healthcare facilities secure payments on past-due medical debt. In some cases, the standard procedure involves selling the debts to a traditional collections agency. However, larger healthcare facilities may have internal collections departments that essentially serve the same function.
It's important to note that internal collections teams can differ from the healthcare facility's regular billing department. However, some may use a blended approach.
Do Medical Collections Still Affect Your Credit Score
Once a medical debt ends up in collections – either internally at the healthcare facility or by being sold to a debt collection agency – the default can end up on your credit report. Once it does, it has a similar impact to any other debt that is past due, including a negative impact on your credit score.
However, unlike traditional debts, medical collections don't appear on your report right away. All three major credit bureaus have a grace period of 180 days, giving you time to resolve the debt before it ends up on your credit report and impacts your score.
Once the grace period passes, the account appears on your report. At that time, you'll see a negative impact on your score, including potentially a drop of 100 points or more.
How to Avoid Medical Collections
Usually, the simplest way to avoid medical collections is to make payment arrangements. Many healthcare facilities offer payment plans, particularly for large balances. At some facilities, extended payment arrangements can be set up for free and may not involve any interest.
If you can pay most, but not all, of what you owe, the healthcare facility may be open to considering your account paid-in-full in exchange for that lump sum. This is particularly true if you can pay in cash, as some clinics and hospitals do offer discounts for that.
If you're a low-income household, you may qualify for financial assistance through the healthcare facility as well. Many larger hospitals and clinic systems do have financial assistance programs available, though you typically have to ask about them directly. Request information about eligibility and, if you may qualify, see what you need to do to apply. With that, your balance may end up fully paid or significantly reduced, making it more manageable.
What to Do If Your Account Is in Medical Collections
If your debt is already in medical collections and is legitimately yours, paying it off is usually your best bet. For internal collections, contact the healthcare facility to see if you can work out payment arrangements. If the debt has been sent to an external collections agency, then you'll need to work with them.
While paying off the debt won't remove the account from your credit report, the account details will be updated to show that you ultimately ended up handling it. This can benefit your credit score.
If paying it genuinely isn't feasible, then you need to do some research. Learn more about the statute of limitations on debt collection efforts based on where you live, as the rules can vary from one state to the next. Additionally, find out what kinds of actions reset the clock, as a seemingly innocuous statement on your end can potentially give a collections agency more time to pursue you.
It's also important to note that, even when a collections agency can no longer attempt to collect the debt, it doesn't disappear from your credit report right away. Instead, it can show up for up to seven years from the date the account originally became delinquent, causing long-term harm to your score.
How to Dispute Medical Debt That Isn't Yours
Sometimes, a medical collections account appears on a credit report even though the debt doesn't belong to that person. This is normally identity theft or administrative errors relating to the account.
If the medical debt isn't yours, then you do have the ability to dispute it. Usually, the first step you'll need to take is to contact the collections agency or healthcare facility. Do this by sending a certified letter and tell them you want them to validate that the debt is yours. Also say that, if they can't provide validation within 30 days (or whatever is allowed by state law in your area), you want the account removed from your credit report.
You can also go another route. All three major credit bureaus have dispute procedures in place. Through those, you can provide information showing that the debt doesn't belong to you and request it be removed from your report. However, this approach usually only yields results if you have proof of an error.  Which isn't always easy to find.
While disputing a medical debt can be a lengthy process, it can be worth pursuing. That way, you can get the illegitimate account off your report. Thus, restoring your credit score along the way.
Do medical collections still affect your credit score to this day? Has there been an impact in your financial life in other ways due to a medical bill going to collections? Share your thoughts in the comments below.
Read More:
Tamila McDonald is a U.S. Army veteran with 20 years of service, including five years as a military financial advisor. After retiring from the Army, she spent eight years as an AFCPE-certified personal financial advisor for wounded warriors and their families. Now she writes about personal finance and benefits programs for numerous financial websites.