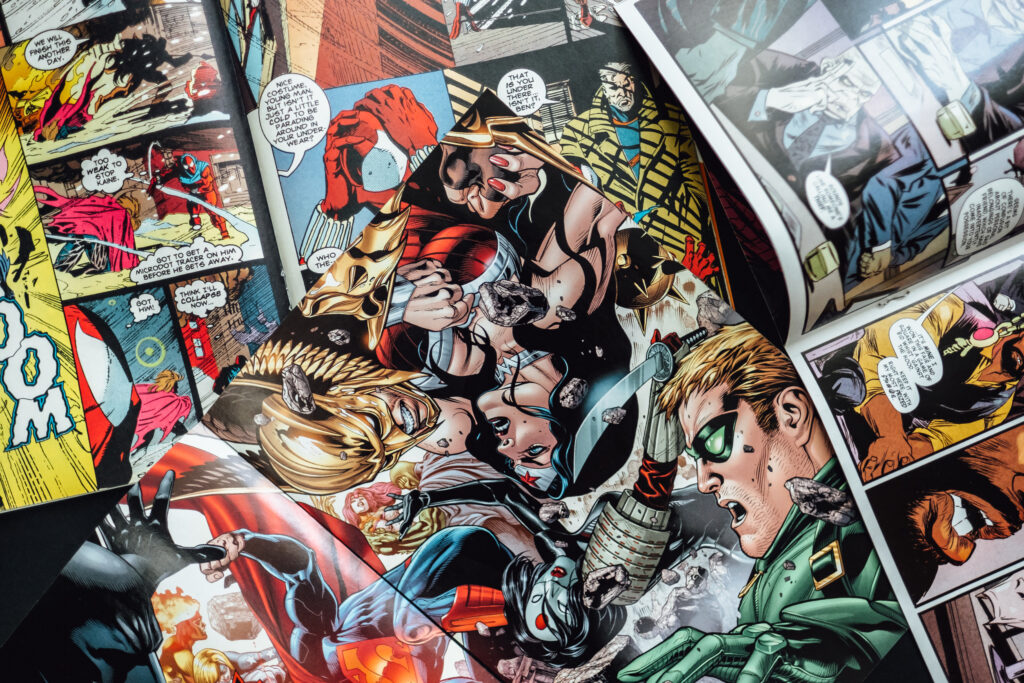 Comic books have long been a part of the broader collectibles market, and many people choose to invest in them in hopes of securing future earnings. However, starting off as a comic book investor isn't as simple as buying a random issue. Instead, you need to use the right strategy. Here are four things to know before investing in comic books.
1. Grades Matter
First, it's critical to understand that a comic book's grade – which is essentially a rating regarding its physical condition – is a crucial factor when establishing a particular comic book's value. Technically, there isn't an official cutoff for when a comic book is considered in investable condition. However, most people who invest in comics avoid anything with a rating below 7.5, and some focus solely on grades 9 and above, as they often have greater potential for returns down the road.
However, if you purchase a higher-grade comic, you need to ensure it's stored in a manner that protects its rating. Getting them slabbed (put in a protective hard casing), keeping them in a dark space, limiting humidity exposure, and similar steps are often necessary. Some people go as far as keeping them in safe deposit boxes or fire and water-resistant safes for further protection.
2. Significance Is a Factor
There are many factors that impact the value of a comic, and one of the biggest is its overall significance. The first appearance of a beloved character, a critical turning point in specific stories, a shift in an artist's approach, and similar factors can all play a role when it comes to desirability.
Additionally, specific characters are often considered more significant in the broader landscape than others. The same is true of works by particular artists or writers. In some cases, it's simply a mark of popularity, though that's not always the case.
3. Rarity Plays a Role
As one would expect, rarity influences the value of a comic book. Generally, those from the golden age of comics have higher value potential, mainly because there are fewer examples of them in great or excellent condition. Comics from the silver age also do well when it comes to value in many cases.
However, rarity needs to be balanced with desirability. Older comics that aren't sought out won't have the same profit potential as those with high degrees of demand. But if the purchase price is right, it's worth considering older comic books, even if their appeal is more modest.  One thing to bear in mind is the condition.  A lot of comic books aren't stored well, and as a result not be investible.  If they've been kept in polyethylene mylar, they should be fine.
4. Price Is Critical
As with all investments, you can't overlook the initial purchase price. How much you spend acquiring a comic book impacts the financial equation, particularly since many sellers are aiming to get as much profit as possible.
When you're determining if the price of a comic book is worthwhile, you need to consider how long you intend to keep it and how its desirability may change over time. Some comic books have proven long-term appeal, such as specific early editions of Superman. However, not all of them are as rare as others, so even comic books featuring popular characters from the golden era of comics aren't guaranteed to end up with high value. That's why research is essential, as it helps you determine if you're getting a comic book for a good price.
Is there anything else you think people should know before investing in comic books? Have you invested in comic books and want to tell others about your experience? Share your thoughts in the comments below.
Read More:
Tamila McDonald is a U.S. Army veteran with 20 years of service, including five years as a military financial advisor. After retiring from the Army, she spent eight years as an AFCPE-certified personal financial advisor for wounded warriors and their families. Now she writes about personal finance and benefits programs for numerous financial websites.