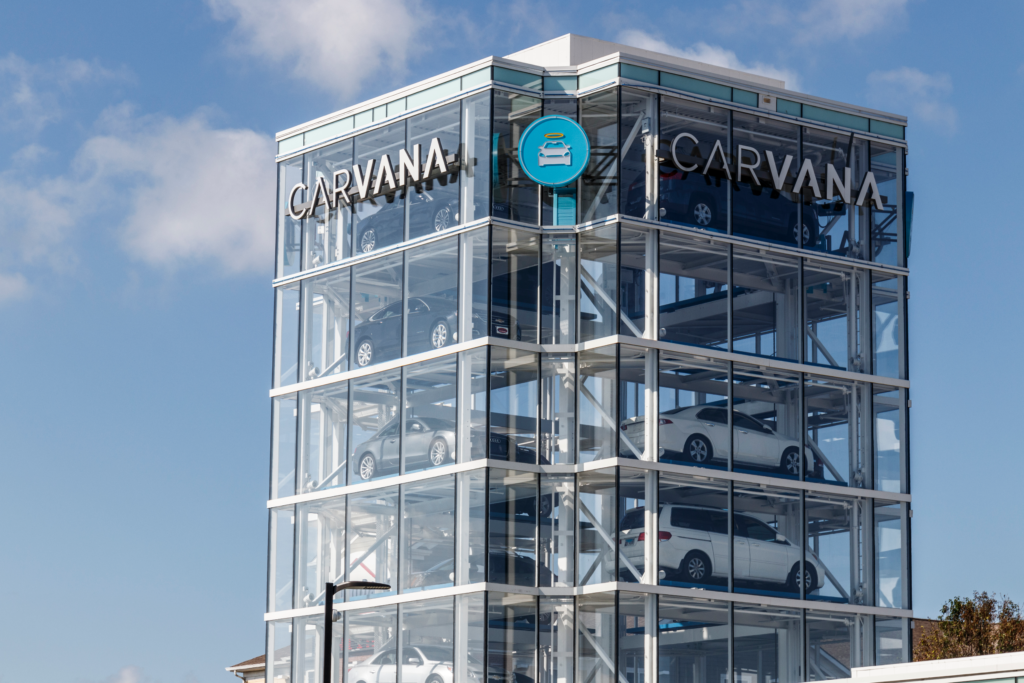 When you're shopping for a new car, finding the best possible deal is a common priority. As a result, most buyers turn to a variety of resources. Along with heading to local dealerships, many check out Carvana cars to see if the pricing is better, often being pleasantly surprised by what they find. However, it's easy to assume that an excellent price isn't what it appears. Fortunately, it can be the real deal. Here's a look at why Carvana offers better deals than car dealerships.
What Is Carvana?
Carvana is a non-traditional car dealership that focuses on used cars. It was founded in 2012 and captured ample attention after installing car vending machines in several major cities.
The company focuses on online sales over a traditional dealership model. Along with the car vending machines for picking up a car after buying it, Carvana will deliver your recently purchased vehicle to your home if you prefer.
In many ways, Carvana is a leader when it comes to convenience. Fewer operating models make a used vehicle purchase quite as streamlined, which is why it's become such an attractive option.
How Carvana Works
Primarily, Carvana operates in the used car space. They focus on high-quality but affordable vehicles, mainly targeting Millennials by introducing unique technologies and ample convenience.
Car purchases through Carvana are predominately handled online. Since that means buyers can't see a vehicle in person before making a buying decision, the listings are highly detailed. Along with a slew of photos, you'll see information about the specs and the results of Carvana's in-house inspection. Additionally, you'll be able to review photos that show any flaws the company discovered along the way, leading to reasonable transparency.
Another feature of Carvana that is designed to offset the risk of not being able to check out the vehicle in person is the return policy. Buyers have seven days to make sure the car is right for them. If not, they have the option to return the vehicle and get their money back.
If you find a car you're interested in, you can begin the purchase paperwork with a few clicks. However, if another buyer has already started the paperwork for that vehicle, you'll get a notification that the car is temporarily on hold, along with a timer that shows how long the other buyer has before the vehicle is released for sale again.
The purchase dashboard is pretty straightforward. You provide personal details, information about trade-ins, and delivery and pickup preferences. You also tell the company if you're using a loan or cash to complete the purchase or even arrange financing through the application. Overall, the entire process takes between 10 and 20 minutes in most cases.
Why Carvana Has Better Deals Than Dealerships
First, it's important to note that not every vehicle at Carvana is automatically the lowest price you can find. The pricing is based on several factors, and there are instances where you may be able to score something a little better by looking elsewhere.
However, Carvana generally comes out ahead. One main reason is that you don't end up paying certain dealer fees along the way. Instead, Carvana doesn't pass certain paperwork filing costs onto the buyer.
Second, this approach to selling vehicles eliminates certain employee-related expenses. They aren't paying salespeople to be on the lot, and they don't owe them commissions. The latter part impacts pricing in two ways. Along with lowering Carvana's operating costs, it means buyers aren't haggling with someone whose pay is dependent on convincing you to pay a bit more.
Third, Carvana doesn't operate as many locations as some competitors with similar purchase models. That reduces its overall overhead, making it easier to undercut competitors by several hundred dollars on most cars.
Finally, Carvana does give you an easy way to trade in your current vehicle, but it isn't necessarily offering you the best price. This may come as a surprise, considering some people using the site have seen unexpectedly high offers recently. However, that isn't reflective of Carvana. Instead, that's simply the state of the used car market.
By purchasing cars for as little as possible, Carvana can then sell them below their fair market value and still snag a tidy profit. The trick is that it's the lower sales prices that draw people in, not the trade-in or cash offer prices. As a result, they hope that buyers with a vehicle to unload will simply accept the lower price because doing so is incredibly convenient.
Should You Use Carvana to Buy a Car?
Generally, there's no reason not to consider Carvana when you're purchasing a vehicle. Most customers say that you can expect great customer service if you need help. Plus, the pricing is based on avoiding negotiations, so even if you have to call the company, they aren't going to pressure you into higher-priced options. The price on the website is what it is, and that's that.
The purchasing process itself is reasonably simple and quick, too. If you look at financing options through Carvana, the rates are typically competitive as well (though it's still a good idea to comparison shop). It's also hard to beat the option to have your car delivered to your front door, and if you aren't satisfied, you can arrange a return during the initial seven days for any reason and get your money back.
However, if you have a trade-in or a vehicle you'd otherwise like to sell, Carvana isn't going to give you the best price. Since that's the case, you may need to explore other options. Fortunately, there are plenty available, including many you can handle online to get quick cash offers. While it may take more effort than having Carvana pick it up, the significant price difference could make it worth the extra time.
Carvana Cars May Not Have Comprehensive Inspections
Additionally, while Carvana does an inspection before it sells a vehicle, understand that it isn't always as comprehensive as what you'd get directly from a mechanic. Since that's the case, get your own inspection right away. Then, if they spot a problem that you don't want to mess with, return the vehicle to Carvana during that seven-day window and get your money back.
Finally, Carvana may not work for you if you aren't sure what you want. Remember, there are no test drive options when you shop and buy online like this. The only way to get in and check out the vehicle is to buy it, and while you can return it within seven days, that's a big step for a test drive. As a result, you may be better off going another route or, at least, doing some research before you head to the Carvana site, allowing you to figure out what you're after first.
Have you purchased from Carvana and want to tell others about your experience buying Carvana cars? Did you consider using Carvana but decided to go in another direction and want to discuss why? Share your thoughts in the comments below.
Read More:
Tamila McDonald is a U.S. Army veteran with 20 years of service, including five years as a military financial advisor. After retiring from the Army, she spent eight years as an AFCPE-certified personal financial advisor for wounded warriors and their families. Now she writes about personal finance and benefits programs for numerous financial websites.