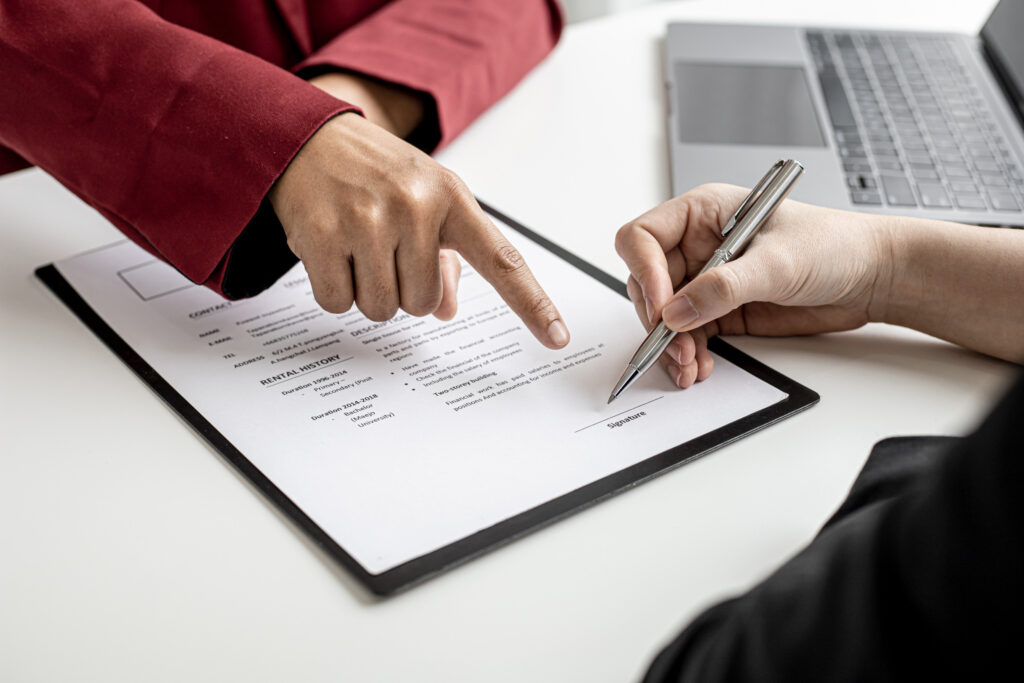 Whether you're interested in breaking away from a traditional day job or are looking for a side gig to boost your income, independent contractor jobs are potentially the answer. There are a surprising number of options available, too, allowing you to find something that's both lucrative and that suits your skills. If you aren't sure which independent contractor jobs are worthwhile in 2023, here are eight to consider.
1. Virtual Assistant
A virtual assistant performs the same function as an office assistant, ensuring that a company owner or manager has enough administrative support. Often, primary duties include managing correspondence, overseeing calendars, conducting research, writing reports, and similar tasks.
The main difference between traditional admin assistants and virtual assistants is that the latter work entirely remotely. If you're interested in virtual assistant jobs, you'll typically find part-time and full-time positions are available. Additionally, many don't require working a set schedule, though some may prefer you have availability within a specific window.
Often, all you need to get started is a computer with an internet connection. Having a productivity suit is also essential, as well as the ability to download video conferencing or other communication software.
2. Graphic Designer
Graphic design is a field that lends itself well to independent contractor work. Many professionals choose to freelance, essentially working on a series of projects for a variety of companies. Duties can vary, though many involve activities like creating logos, designing social media ads, and other graphics.
In many cases, graphic designers working as independent contractors are paid on a per-project basis. Additionally, they typically set their own rates and can handle their work at any time as long as they're able to meet the due dates set by the company.
What you need to get started can vary. Along with the necessary technical expertise, you'll need a computer with an internet connection and your preferred design software as a starting point. Beyond that, it may depend on the client's needs.
3. Social Media Manager
Another option for independent contractors is social media manager. These professionals assist companies with their social media accounts, handling tasks like designing posts, updating profiles, responding to comments, answering direct messages, and more. Additionally, they may tackle some research to help boost engagement, such as looking into popular hashtags to find ones that are appropriate for each new post.
Generally, social media managers can handle most of their responsibilities at any time, though comment and direct message responses often need to take place at some point during more traditional business hours. Since there is software that lets you schedule posts in advance, you can create posts at any time and set them up to go live at the desired moment.
If you have social media savvy and access to an internet-connected computer and smartphone, that's potentially all you need to get started. However, having a marketing background is helpful, so keep that in mind.
4. Accountant
For those with a penchant for numbers and who have (or are willing to get) the necessary education and credentials, working in accounting as an independent contractor is a solid option. You could assist with financial decisions, payroll, tax preparation, accounts payable, accounts receivable, and more. Plus, you may have the ability to work part-time, full-time, or seasonally, depending on your niche.
If you'd like to limit the amount of education required, you could consider freelancing as a bookkeeper instead. While financial know-how is still required, you might not need the same level of degree or other credentials to get started.
5. Translator
If you're bilingual, becoming a certified translator could be a solid choice. This is another option that lets you work on a project basis, so you can arrange a part-time or full-time schedule based on what you prefer. Pricing is also usually by the project, so you can set a rate that accounts for the amount of time and effort required.
As with many independent contractor jobs, you can typically work remotely. All you need is a computer and document creation software to get started in many cases.
6. Freelance Writer
Freelance writers assist with a wide variety of projects. Some focus primarily on creating blog posts for companies, while others concentrate on website copy. There are many freelance writers who specialize in e-books, as well as those that focus on white papers, grant writing, technical documentation, and other niches.
Generally, getting started as a freelance writer requires little more than a computer with document creation software. Additionally, it's helpful to have a portfolio of writing samples, ensuring potential clients can see what you have to offer.
When it comes to pay, freelance writers usually charge on a per-project or per-word basis. However, some prefer using an hourly rate, so that's potentially an option, as well.
7. Housekeeper
If you prefer a more active job, working as a housekeeper is a solid choice for anyone who likes working as an independent contractor. You can focus on homes or businesses, making sure they're cleaned on a regular schedule based on the client's preferences.
Often, the startup costs are relatively low. Some housekeepers use cleaning supplies that they provide, while others use what's offered by the client. You will need reliable transportation, so keep that in mind. However, you can potentially work full- or part-time, which is a bonus if you're looking for flexibility.
8. Home Daycare Provider
If your area doesn't have enough daycare centers to support demand in the area, starting a home daycare is a potentially good option. You'll care for other people's children in your home, typically beginning a little before traditional business hours and until a bit after the end of a regular workday. Pay rates are potentially quite high, and you can use local daycare rates as a guide.
If you go this route, you typically need appropriate licensing. Additionally, having certain credentials and certifications – including first aid and CPR – is often a must. Make sure to research local regulations before you begin, ensuring you're able to meet the requirements before you get started.
Do you know of any other independent contractor jobs that people shouldn't overlook? Have you tried any of the independent contractor jobs above and want to tell others what it was like? Share your thoughts in the comments below.
Read More:
Tamila McDonald has worked as a Financial Advisor for the military for past 13 years. She has taught Personal Financial classes on every subject from credit, to life insurance, as well as all other aspects of financial management. Mrs. McDonald is a former AFCPE Accredited Financial Counselor and has helped her clients to meet their short-term and long-term financial goals.