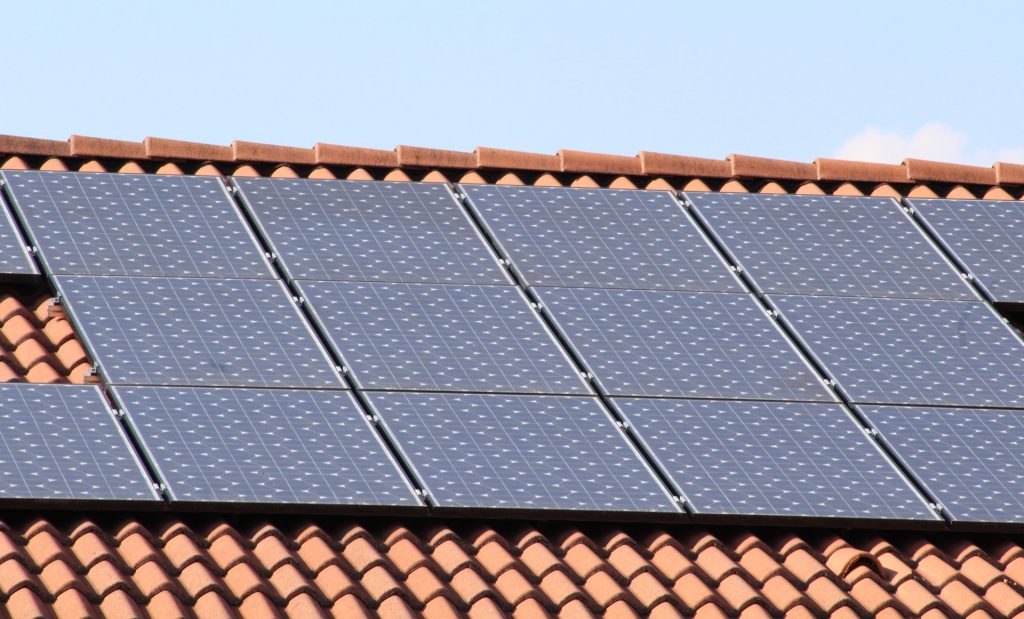 For many homeowners, finding ways to save on their electricity bills is a priority. In most parts of the country. Utility costs usually go up over time and can be hard to shoulder for many households. On occasion, this piques homeowner interest in solar panels. However, it's normal to wonder. Is it ever worth buying solar panels for your home? After all, they can be pricey to install and have to be maintained. So do you get enough from them to make it worth the investment? If you're trying to decide if buying solar panels for your home is the right move for you. Here's what you need to consider.
The Cost of Purchasing and Installing Solar Panels
First and foremost, you need to determine how much it will cost to buy the solar panels you need.  You also need to understand how much additional equipment is required – and have them installed. Along with the panels themselves. You'll usually need other items. Like an inverter, cables, wiring, and metering equipment. You may also want to invest in batteries to store some of the energy you produce. Though those tend to be incredibly costly.
Installation can also come with a large price tag. Usually, solar panel installation requires specialized skills. That can push the total cost up.
Ideally, you want to gather several quotes in advance. That way, you can get a grip on the price. Thus, allowing you to determine if the investment is worthwhile.
Solar Panel Incentives in Your City, State, or Country
At times, there are incentives available that can offset some of the cost of buying solar panels for your home. For example, you may be eligible for rebates, tax breaks, subsidies, or other incentive programs.
In most cases, incentives are offered through the government – including on the local and national level – though they may also be available through your utility company. The incentives vary regularly, so you need to review the programs to see when they expire, allowing you to estimate which ones may be available to you based on your prospective installation date.
Ongoing Maintenance After Buying Solar Panels for Your Home
After installation, you have to contend with maintenance costs. The solar panels are a critical energy system, and they can't be left unmaintained. If you neglect maintenance, you may find your system breaking down quickly or not functioning at its best.
Usually, cleaning is the most frequent form of maintenance you'll need to handle. However, inverters, batteries, and other components may only last several years. As a result, you might have to plan for regular replacement based.
Additionally, you might need to budget for panel damage. While today's solar panels are tough, that doesn't mean they can't be harmed. For example, a hail storm could be problematic and may require a panel to be repaired or replaced if it is damaged.
Sun Exposure on Your Roof, Not Just in Your Area
While solar panels are more efficient than they used to be, you get the best performance if your solar panels get a high amount of direct sun exposure. That means you need to look past the weather in your region and actually check out how sunlight moves across the section (or sections) or your roof you are considering for the installation.
Your Current Electric Bill
Your current electric bill is brimming with information that can help you decide if buying solar panels for your home is a good investment. Not only does it list your current electricity costs, but it can also reveal the amount of electricity you use, usually in kWh.
You can use the kWh information to estimate the number of panels you need based on the amount of sunlight the installation area receives. Alternatively, you can provide that information to the companies you receive estimates from, allowing them to give you a more accurate quote.
Once you have an idea of how much a solar panel system that could cover your energy needs costs, you can estimate how long it would take to recoup that expense through electricity bill savings. For example, if the solar panel system would run $20,000 to purchase and install, and your monthly electric bill is $200, then it would take around eight years and four months to recoup that investment, not including the additional money you'll spend on maintenance.
Is Buying Solar Panels for Your Home Worth It?
By looking at all of the information above, you can estimate how long it would take to get your money back after buying solar panels for your home. At that point, you can decide if the investment is worthwhile to you.
For some homeowners, it will be incredibly worthwhile thanks to a high amount of sun exposure, solar panel incentives, and other factors. For others, the cost of a system that can handle 100 percent of their energy needs will be too high to make recouping the investment in a timely manner possible.
Ultimately, the choice is always yours. However, by doing the math, you can make sure you understand the financial side of the picture, ensuring you make a choice that's best for your household.
Interested in environmentally friendly options? Why not try out an environmentally friendly neobank, Aspiration, and start earning cashback on your everyday spending. Not only does the Aspiration and Aspiration Plus accounts offer great cashback percentages, but they put its customers and the planet first. Instead of using your deposits to fund oil pipelines or exploration like big banks, Aspiration invests it in positive change.
Do you think buying solar panels for your home is ever a good idea? Why or why not? Share your thoughts in the comments below.
Read More:
(Visited 59 times, 1 visits today)
Tamila McDonald has worked as a Financial Advisor for the military for past 13 years. She has taught Personal Financial classes on every subject from credit, to life insurance, as well as all other aspects of financial management. Mrs. McDonald is an AFCPE Accredited Financial Counselor and has helped her clients to meet their short-term and long-term financial goals.