Christmas eve.
You'd think my story would be about shopping or a family get together. Those have been nice (I tell an endearing story on today's podcast). This one trumps them all, though.
We had a family….er….tradition. My dad would march my brother and I (this particular year we were ages 10 and 7) to the stores to get something for Mom on Christmas eve. Traditionally, stores would close at noon. Shelves were in disarray. Weeks of holiday specials created mixed bins of heaped colors and shapes. Every year we'd scavenge through holiday bins, looking for the right gift.
Let's talk definitions. "Right gift" didn't mean something perfect that my mom would absolutely love. Buying a gift with my dad was never about "Will mom think this is just perfect?"
It was more: "Do you think she'd be offended if we bought her a toaster?"
Shopping with my dad was a "How the hell do we get out of this mall" adventure.
But I'm getting ahead of myself, aren't I? One year we barely made it to the store on time to buy my mom a gift at all. That's because we decided to grab lunch first AND JCPenny that year decided to stay open until 2 pm….but let's just tell the story.
The Story
To kick off our Christmas Eve "The Great Mom's Gift Hunt," my dad took us to Pizza Hut. We didn't eat at restaurants a ton when I was a kid, so every time was special…and Pizza Hut with my dad equaled supreme awesome.
I barely remember the lunch. I'm sure we had the same sort of meal as always when mom wasn't around…three guys stuffing themselves as full as possible. My brother would then open his mouth to show us his half-eaten lunch. My dad would scold him because we didn't do that in our family. "Just eat it, already."
My dad has always had a strong work ethic and is a straight shooter. While he didn't talk a ton (I've made up for his lack of vocal effort), when he did, you listened. That's because, while a horrible shopper, my dad valued relationships, honesty and hard work. I remember my dad's retirement party as person after person walked up to me and told stories about what a big affect my old man had on their life.
But enough mulling over my dad. I have a story to tell, and after the meal was the interesting part.
The woman brought the bill as my dad was listening to my brother and I argue. I know I didn't notice as he leaned toward one side to grab his wallet, then leaned to the other side. I do remember that my dad, a quiet guy already, became really still.
Then you could see an idea light up his face. It's like the time you first figure out the little secret to something, like how the toilet lever works. Maybe you've figured out how to arrange landscaping, fix your bicycle, or sprung upon how to make the fish tank work. THAT "aha!" look.
Whatever it was, I remember The Look.
He Leaned Forward
"Okay, Tony. Here's what I need you to do. Go into the bathroom and count to ten. Then go out to the car."
Tony's face contorted. "Why?"
"Don't ask questions. Just go to the bathroom, count to ten, then walk out and get in the car."
My dad and I watched as Tony, bewildered, headed for the bathroom. A few minutes later, he walked out to the car. We could see him open the door and jump into the back seat.
Clearly, in my mind, Tony had said something in our arguing to upset my dad. I wasn't sure what it was, but I was glad he was getting in trouble and not me. I was about to bite into the pizza crust on my plate when my dad leveled his jaw toward me.
"Okay, Joe. Go to the bathroom and count to ten. Then walk out to the car and get in."
What the heck? I thought Tony was getting it, not me!
"Just do it. Hurry up."
I stood up and walked into the bathroom. Then I counted to ten. If I'd been older I might have wondered if my dad was losing it.
Was I in trouble? Maybe there was something I'd done to upset him?
I walked out to the car and sat in the back seat next to Tony.
"Why are you out here?" he asked.
"I don't know. Dad told me to go in the bathroom and then come out with you."
Tony shifted toward the door. "I don't want to be out here. I'm gonna get out and see–"
"Wait!" I pulled at my brother before he could open the door.
My dad was hustling out of the restaurant, face beet red and his car key in hand.
I couldn't believe it. He got in the car and drove away. About a mile down the road he giggled (and my dad wasn't a giggler).
"I forgot my wallet."
Holy moley. My dad, the respected do-gooder in our town, had just dined and dashed on Christmas Eve.
We went home and retrieved the wallet from his dresser and still made it to JCPenny before they closed.
…and if you're wondering, no, my mom wasn't offended by the bath robe we picked out.
Epilogue: My dad gets embarrassed when I tell that story, so I'll tell you the real ending. While all of the above is true, he felt so bad about it that later he went back and paid, explaining the whole thing. Luckily, because he told the manager everything, nothing happened to him (no police, etc.). That's totally my dad, too. He hasn't always made the right decisions, but when he made a bad one, he's always been the first to go back and make it right.
…either way, I still think my dad should have exercised more if he was going to try a 40 meter sprint out of the Pizza Hut.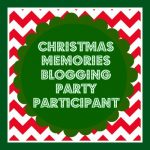 Looking for less devious stories of Christmas past? Check out Sicorra's Christmas post mini carnival today at Tackling Our Debt.
Photo: Victor Solanoy
Looking for more stories of Joe & his family not quite getting it right?
Try You Have No Idea What I Paid For This Room, There's Something Wrong With The Car or I Miss Checkbooks.
(Visited 277 times, 1 visits today)