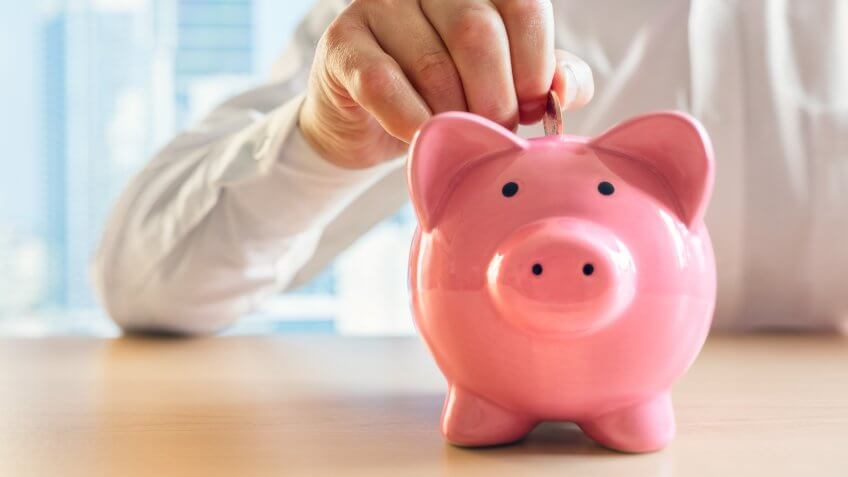 Most of us find it hard to save money nowadays, but the reality is that fewer have even made the attempt. The usual excuse is there is not much left after the monthly expenses have taken their toll on meager earnings. It's a fair argument. But I'm sure we can learn to be creative with our spending and lifestyle in order to put hard earned cash back into our pockets. Wonga has recently revealed survey findings which show sadly that too many South Africans lack sufficient financial skills necessary to manage their money properly and adequately. Here are some interesting tips to get the ball rolling:
Food
When you can't afford to buy a roast but long for a roast dinner, buy a few slices of roast beef from your butcher, make your own gravy and veggies and you have a yummy roast dinner at a fraction of the cost.
Recycle and revamp your leftovers into a pie. The meat and veg from your Sunday roast can be transformed with a simple lid of pastry and some sauce or gravy. Money saved R60 July 2012
Skip the supermarket pricey cheat ingredients and readymade sauces and cook your meals from scratch. Money saved R20 July 2012
Buy a whole chicken instead of breast fillets and you'll have enough for two meals. Roast your chicken for 1 meal and then use the carcass to make a delicious stock. There'll be plenty of flakes of meat left to create a soup. Make it a meal by adding potatoes and veggies or noodles for an Asian twist.
Don't forget to look at the lower shelves when you're in the supermarket. Supermarket own-label goods offer the same quality as brands, often for about a third of the cost.
Look for boxes of meat off cuts. They're not just as neat as other cuts but are much cheaper. You can usually pick up a lamb box in supermarkets for less.
Electricity
Save electricity by boiling water and keeping it in a flask instead of re-boiling the kettle several times a day.
Washing
Washing powder has become so expensive. I put a large cake of Sunlight soap in an empty two-litre ice cream container and slowly pour a kettle of boiling water over it until the container is almost full. I close it and when it's cooled, the soap turns into a nice thick gel. I use about a cupful of this for one bundle of washing. It works really well and the soap can be reused – just keep filling the container with boiling water.
Clothing
Tired of your old wardrobe but too broke to shop? Organise a clothes swap party by getting friends to bring and exchange five items they never wear. You'll rid your cupboard of those guilt-ridden outfits you never wear and score a few new ones for yourself!
Shopping
Very few people who shop monthly get every item they need, so they still end up going to the cafe. And if your family is undisciplined, you'll go through those 10 cans of tuna you got on special by the end of the first week. You may find then that weekly shopping is cheaper especially if you plan each week carefully and don't buy 'extras'. You'll also benefit from weekly specials.
Before buying your weekly groceries sit down with your family and discuss what kind they would like to eat during that week. Many people opt to buy a large variety of food so they can decide on the day what to prepare but with this method, a lot of fresh items go unused and end up in the bin.
Supermarkets tend to have sales on food items in the middle of the month. Try doing your grocery shopping around the 15th of each month and you're bound to save.
If you buy your milk and other groceries between Sunday and Thursday, you'll get a better deal, because that's when most of the stores have their weekend specials.
You can haggle. While retail giants are a no-no for this, if it's not a big store with barcodes on products, feel free to say 'I love it, but not the price'. Wait to see what they say but, if the stand-off goes beyond your comfort zone, try an offer of 15% off when buying for cash. This should help ease the deal a bit.
Sticking one price label over another is actually illegal.
Make sure you read the labels for expiry dates and contents, just in case you're allergic to anything.
Keep your till slips, regardless of the product bought, so that you have proof of when you bought the item, where you bought it and the price charged.
Did you know that bread baked on the premises of a store is supposed to weigh at least 800g? And that, in most places, the bread weighs only between 680g and 700g.
If a 1lt sachet of milk doesn't weigh at least 1kg, then it's not 1lt of milk.
Try to buy fresh chicken, rather than frozen, because you'll pay between R2 and R5 more for the frozen product.
Try and equate everything to 1kg, and you'll establish more or less what kind of value for money you're getting.
The goal remember is to find ways in which you can reduce your overall spend on a monthly basis. See if you can think of other creative ways to hammer down unnecessary spending in your home. For more money saving tips check out the Massive Money Saver blog post.
(Visited 109 times, 1 visits today)