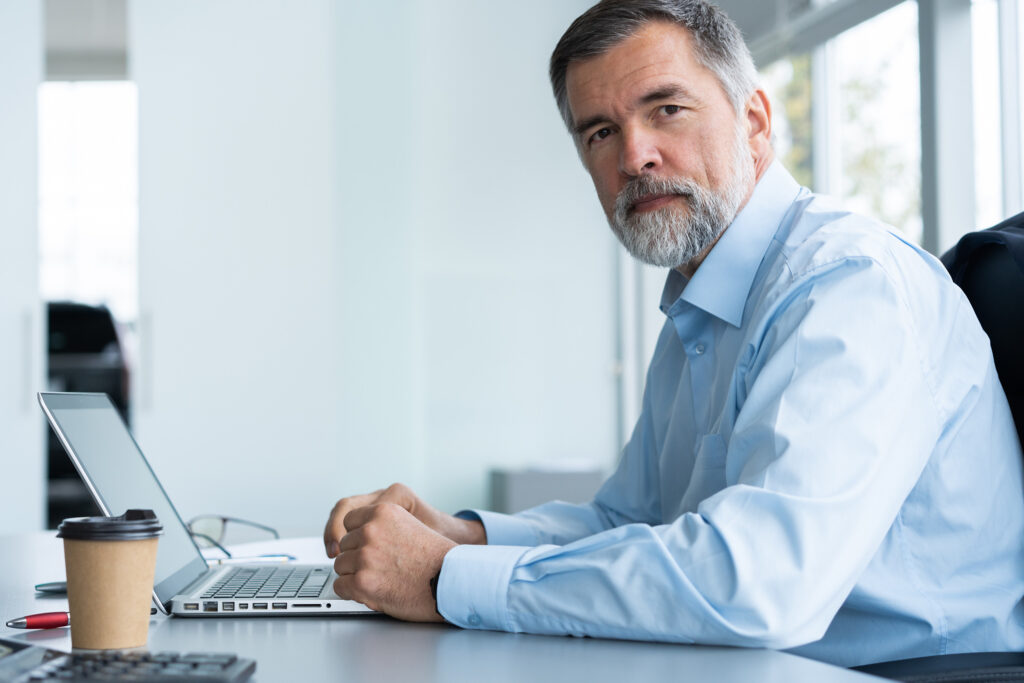 While the general hope is to find a career that you can stick with until retirement, that isn't always how things play out. Typically, people associate job changes with younger professionals, mainly assuming that their motivation is based on them not knowing exactly what they want. In turn, there's some trial-and-error before they settle down. However, that doesn't mean workers of all ages might feel the urge to do something new. If you're wondering, "Should I change jobs at age 50?" here's what you need to know.
Is 50 Too Old to Change Jobs?
No, 50 isn't too old to change jobs or take your career in an entirely new direction. There are plenty of legitimate reasons that could make switching positions or fields the right move.
For example, burnout can happen at any age. Similarly, you can discover a new passion at any time in life. Additionally, shifts in an industry could make a once-viable professional less stable moving forward, making a career change a wise move to ensure your financial future.
You may also want to head in a new direction to secure better work-life balance, as that's harder to achieve in some sectors than others. Changing careers due to a shift in your health can also be a completely justifiable reason for switching things up at age 50.
Ultimately, you're never too old to change jobs or careers. What matters is that you make a change for a reason that ensures you'll remain motivated and engaged after the switch.
Should I Change Jobs at Age 50?
Even knowing that 50 isn't too old to change jobs, that doesn't mean you'll automatically know if it's a move you should make. Ultimately, whether it's the right choice for you is a personal decision. It's wise to consider what you have to gain from heading in a new direction, as well as review the potential risks. That way, you have a solid idea of what the road ahead may look like if you move forward.
Understanding your motivation is also essential. The "why" behind your desire for a new position can let you know where you might need to go in the future. Ask yourself whether your current issue is with your employer, the role you're holding, your field as a whole, or something else.
If your employer is the problem, remaining on your career path but looking for opportunities at other companies may be a sound solution. If you're no longer passionate about your entire field, then a career change is potentially the better choice.
The idea is to determine why you want to make a change and then identify the type of change you need to restore your motivation. That way, you can find the best possible path forward as soon as possible.
Tips for Changing Jobs at 50
Update Your Resume and LinkedIn Profile
Before any job search, it's wise to update your resume and LinkedIn profile. However, the approach you need to use varies depending on whether you're looking for a new role in your field or are planning on changing careers.
With the former, make sure your work history shows recent accomplishments that highlight your skills. It's also wise to update your professional summary to represent where you stand today as a professional.
With the latter, you may need to reposition more of the content. Make sure you're highlighting transferable skills that are relevant to your new target industry. Additionally, consider whether different achievements align better with the type of position you're hoping to land next and adjust the content accordingly.
Enhance Your Skills
Whether you're looking for a new position along your current career path or are changing careers entirely, enhancing your skills works in your favor. For a different job in your current field, consider what skill gaps exist currently within the industry and see if you can acquire those capabilities. By doing so, you position yourself as an incredible asset, allowing you to find a new role with greater ease.
For a career change, you need to determine if you don't have capabilities or experience that are viewed as must-haves for the job you want to land. If so, work to cover those areas. You can take classes, volunteer to gain experience, learn on your own, or try side projects to boost your resume. That makes it easier to transition, as you have the capabilities hiring managers may focus on when making hiring decisions.
Be Reasonable About Pay
While you likely won't have any issues receiving a comparable salary if you're remaining in your field, you need to look at things differently if you're changing careers. Often, a career change means taking a step down on the career ladder, as you're less proven in that field or industry.
As a result, it's wise to examine salary averages for individuals working in positions similar to those you're currently qualified for in your new field and accept that your income may dip initially. However, as you prove your value, you can typically move up, so keep that in mind.
Explore Your Options with Temp Jobs
Temporary jobs can help you explore new fields, industries, and employers with greater ease. The roles are inherently short-term, so you don't have to worry about committing to something that may not work for you. Plus, it lets you earn an income while you check out options, and you'll get chances to build your network along the way.
Essentially, you can use temp jobs to support some trial-and-error. Additionally, the barrier to entry is often lower, as companies are more willing to take a chance on a candidate who's changing careers with short-term opportunities. Finally, if a job is an excellent fit and you impress, there's always a chance it will turn into a permanent position.
Did you battle with the question, "Should I change jobs at age 50?" and want to tell others about your experience? Do you think 50 is a good time to make a career change, or does it make more sense to stay the course? Share your thoughts in the comments below.
Read More:
Tamila McDonald is a U.S. Army veteran with 20 years of service, including five years as a military financial advisor. After retiring from the Army, she spent eight years as an AFCPE-certified personal financial advisor for wounded warriors and their families. Now she writes about personal finance and benefits programs for numerous financial websites.