Start-up companies and SMEs that have managed to survive the economic crisis are now looking at brighter business skies. However, even though the growth reported by SMEs has risen in the last year, there is still a marked reluctance by banks and major lenders to provide financing for smaller firms. In order to fund growth and development, many SMEs are turning to alternative finance sources. One way in which companies can free cashflow is by using an invoice finance or factoring service. If you are interested in securing finance for your business that doesn't pose huge financial risks, read on.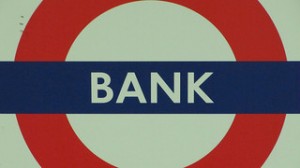 Advantages of Invoice Financing 
Invoice finance, factoring, and invoice discounting frees up the money that is tied into invoices and allows companies access to this money before the invoices are paid. When this tied-up capital is made available, businesses can use the cash to run their day-to-day operations or expand in the future. According to ultimatefinance.co.uk, one of the key benefits of the invoice financing system is the flexibility. You can access funds from invoices within days, rather than waiting months for an invoice to be paid. With this flexible source of funds you can choose to put business plans into action right away, or use the money to wait until the right moment comes to expand.
Avoid the Pitfalls of Common Financing Choices 
According to StepChange, the charity involved in dealing with debt, the number of people who have got into trouble with payday loans rose by 42 percent since 2013. Payday loans may seem like an attractive option as they offer ready money, but the fees are so steep that businesses can quickly discover themselves dealing with financial problems – particularly if companies regularly take out these loans. The APR on these loans is staggering. While it may be obvious to many people, others do not consider the representative APR when deciding which loan to take out – they only focus on how fast they can get the money and the amount of money that can borrow. Invoice financing is a much more affordable, less risky, and better value way of freeing money to use for business costs.
What Do You Need to Consider?
Bear in mind that the type of invoice you supply may affect the ability to get invoice financing. For example, most financiers will only buy commercial invoices so selling goods to the public may not be eligible. Be careful if you turn over the sales ledger to an invoicing company as your customers may prefer that you deal with them directly, not a third party – however, there are options available that allow you to retain control. You can also opt for confidential invoice finance where your customers are not aware that you are using a service. Always make sure you choose a reputable and established provider as it could ultimately affect the relationship with your customers if the company offers a bad service.
Sources: http://www.independent.co.uk/money/spend-save/money-insider-invoice-discounting-allows-firms-to-grow-9715857.html
Image courtesy of Stuart Miles / FreeDigitalPhotos.net
(Visited 33 times, 1 visits today)