Whether you're looking to change careers, enhance your skills, or simply follow a passion, there are a number of options to choose from in terms of online courses.The accountancy field is growing in popularity in today's job market and is ideal if you like or prefer to work with numbers, although the coursework is demanding. There are many online accounting degrees offered by respected and reputable programs, but one of the biggest challenges you will face is finding a program suitable for you. Below are four things you should consider when searching and applying for an online accounting degree.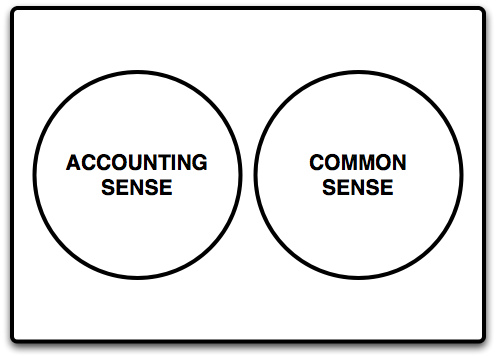 Image via Flickr by psd
Flexibility
Flexibility can also tie in with the cost of a program, especially if you plan to continue working, but you should consider the hours you will be able to put into earning your degree. Most online courses are flexible and offer full-time or part-time options, allowing you to work and study at times convenient to you. However, be advised that registering for a program will come with mandatory deadlines and other important dates for assignments or exams, which may coincide your work schedule or other important affairs.
Reputation and Accreditation
A program's reputation and accreditation are important factors when selecting any academic program. If you wish to study accountancy online, be aware that many firms will want to see that you are well-prepared for the Certified Public Accountant exam. The accreditation of the degree program also justifies that it meets all required standards. An accreditation, depending on its association and regional location, could also be beneficial when you are networking for future employment.
Ranking
A program's rank usually consists of factors such as accreditation, reputation, and cost, but most importantly, it shows what the past and current students have to say about the program as a whole. Student satisfaction weighs heavily for a school's rank, thus informing you about what to expect in a program and whether the program matches your needs. Cost also plays an important role in a program's rank, prompting you to determine if the time and money invested are worth it.
Cost
If you pursue a degree in accounting, you most likely have a knack for numbers. Needless to say, online degrees vary in numbers when it comes to pricing. Though the average cost for an online accounting degree is around $22,000, there are others offered at substantially lower tuition prices that still hold a high rank and reputation for program quality. It is important to note that prices also differ if you are a resident or non-resident of a school's home state, as well as any association you have with the military.
Even if cost isn't a concern, it is still crucial to review the other qualities listed above to make an educated decision when choosing an online accounting degree. It may also be worthwhile to check online forums, reviews, and other recommendations about what previously or currently enrolled students have to say about their experience before selecting a program.
(Visited 19 times, 1 visits today)