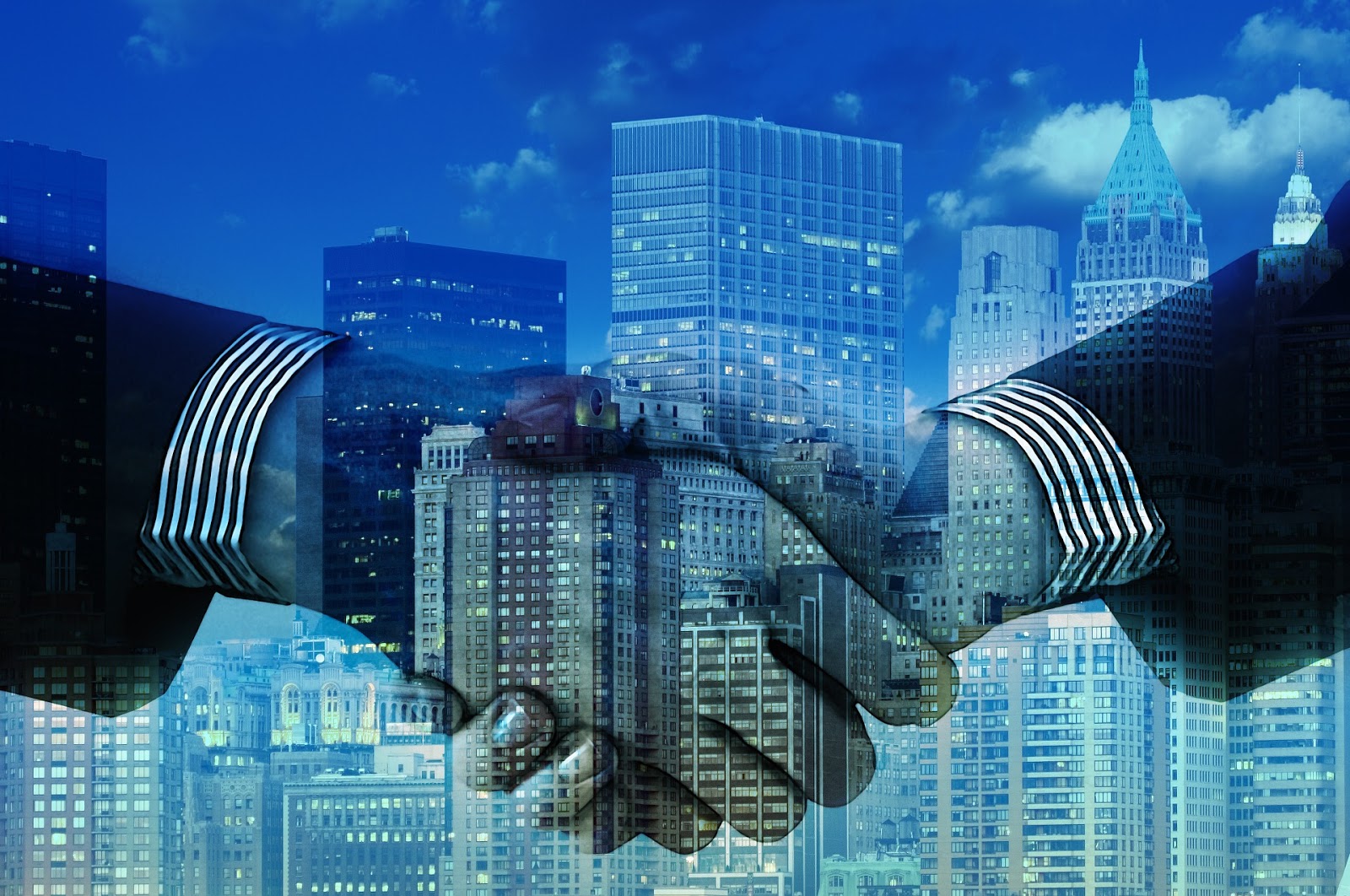 Image by Gerd Altmann from Pixabay
Regardless of where you live, opening a company is a big step. However, if you're ready to take that leap of faith, you've made the right choice of picking the UAE. Of course, you'll have to put in the hard work if you want to accomplish your plans, but the UAE's high economic stability and favorable laws allow you to start a business more easily when compared to its neighbors. 
Now, this doesn't mean that when you open a firm in Dubai everything will be a smooth sail, but it's not as hard as it looks. In this post, we'll talk about what you'll need to do to successfully open a firm here, including what type of company to choose, the visa requirements, and the available legal structures.
First Steps 
Once you're over your initial plans, you should explore how to open a bank account in Dubai, if you don't already know. The next step is to decide which way you want to go. In the UAE, including Dubai, there are three main ways of starting your business if you're a foreign national:
Company That is Sponsored By a Local Business Partner 
Even though the UAE has laws that heavily favor foreign investment and the opening of enterprises within its borders, one of the main exceptions to this is the sponsorship law. This law states that for a foreigner to be able to establish a business within Dubai, they must either be sponsored by a local partner that is an Emirati national or an Emirati Company.
If you choose to open a business with a private partner, you won't be able to act as the sole owner of the company. Even more, you will have to relinquish at least 51% of the ownership of the company to your Emirati partner. This is a costly maneuver, but it is also the safest way that has the least amount of legal paperwork involved as you're relying on your partner's status as a legal citizen.
Otherwise, you may want to find sponsorship with one of the local firms. These can also provide full sponsorship. In this case, you act as the sole owner of your business. However, this will come at quite a steep upfront cost. Expenses for opening a business in this way can range from 10,000 – 30,000AED ($2,700 – $8,200), not including any fees specific to your industry. This is also costly, but it is the only way to open a company in mainland UAE if you want to be the sole owner. 
Free Trade Zone Company
Free trade zones are special economic regions in which businesses are free from paying the obligations of normal trade regulations. The UAEs trade zones are amongst the most sought after free trade regions in all of the middle-east. 
They are the financial and administrative centers of foreign investment in Dubai, Abu Dhabi, Sharjah, and all of the other Emirates. If you can register here, you will be granted the following privileges:
100% sole ownership of the company 

Unique employment opportunities

Larger customer base due to international status 

Excellent strategic location for higher growth potential

Better infrastructure and transport network

Significantly better legal structure and guidance
In addition, most of the zones offer special incentives for foreign nationals to create companies with simplified trade laws and regulations, making it easier to avoid large legal battles or finding yourself in some of the biggest insurance claims in history. Not to mention that with a free trade zone company, you will be able to hire a manager to ease the process of finding employees at different regulations than those for the non-trade zone in Dubai.
These are all excellent advantages, but this may come at a huge cost, even if you somehow manage to find a place, so we recommend that you find a registered agent.
Offshore Company 
When most of us hear the words "offshore" and "company" in the same sentence, we picture multi-billion dollar companies hiding their precious gold deposits in some isolated Caribbean island. However, this couldn't be further from the truth. An offshore company just refers to a non-resident company that is mostly exempt from legal tax obligations to the country of origin, in this case, the UAE. It also enables the founder to operate outside the legal jurisdiction and location of the country.
Currently, in the UAE, there are only two entities that allow for legal registration of this type of company, the Jebel Ali Free Zone (JAFZA) and the Ras Al Khaimah (RAK). These are trade zones which allow foreign investors—the term for a person forming a corporation in one of these zones—to operate with no corporate or income tax freely.
When it is all said and done, the decision ultimately falls on you. Whether you want to be the sole owner or share your company, operate on mainland UAE or one of its many free trade zones, or even want to arrange an offshore company, how you run your business is on you to decide.
Visa requirements
Once you've decided on your company's location, you'll want to see what your obligations are before you can even think about going there. For you and your employees to be able to work in the UAE, you will need specific work visas issued by the Emirati government.
Visas are required for almost every company, but if you're sponsored by a local or a national company you may want to ask them to help you get your documentation for your visa. This is because most companies with foreign sponsorship resolve this in advance.
Contrary to many countries around the world, the process of getting a visa in UAE is quick and easy for foreign nationals. Especially for those working or opening a business there. The culture of foreign investment has made the UAE open to business and willing to trade with the world. You can see more about this on Gulf news.
Legal structure 
This may be the last item on our list, but that doesn't mean you should neglect it. The legal structure of your company is crucial. Here, you will want to pick the type of your business. Depending on your choice, you will have different legal and trade laws to follow. Let's meet some of them.
General partnership company (GCP) — owners of this type of business are called general partners. There can be one or more of them, and they hold all legal obligations of the company and are solely responsible for its profits, losses, or debts.
Joint venture companies — owners of this type of company are called shareholders. Here, a contract or agreement between one regional partner and one foreign partner regulates everything. Moreover, your company will act as a sole entity when doing business.
Partnership-in-commendam — owners of this type of firm are called general partners. This is the same as a GPC mentioned above. However, you can't own it solely as a foreign national but have to split your company ownership between an Emirati national and yourself.
Sole proprietorship — here, owners are called sole proprietors. You can establish this type of company alone, and similarly to the GPC; you'll be solely responsible for any legal obligations, profits, and the company losses.
Professional companies — owners of this type of firm are called professional partners. This is a structure similar to an LLC in which professionals operate separately, but band together to offer better services and grow in their market.
Private shareholding company — here, owners are also called shareholders. This is reserved for large, non-government organizations with a starting investment budget of over 2 million AED. Moreover, they are a type of joint-stock company.
Limited liability company — here, owners have no specific name. This is the most common type of company all over the world, where the owners split the legal obligations, profits, and losses according to their stake in the company. However, you can't have a 100% ownership of the company in LLC.
(Visited 6 times, 1 visits today)