Trading has come a long way in recent years. A few decades earlier, and trading was very much a pursuit of a very small section of society. A level of expertise was needed to even consider trading, along with access to an expensive broker, and perhaps most importantly, quite vast sums of cash. Fast forward to 2020, and the landscape of trading has changed dramatically. This is mainly due to the way trading has moved online. Gone are the days where you need to call your broker or have the intrinsic knowledge of the industry that only a Wall Street worker would have. Now, at the touch of a button, you are never far away from being able to trade stocks, shares, commodities, and even cryptocurrencies.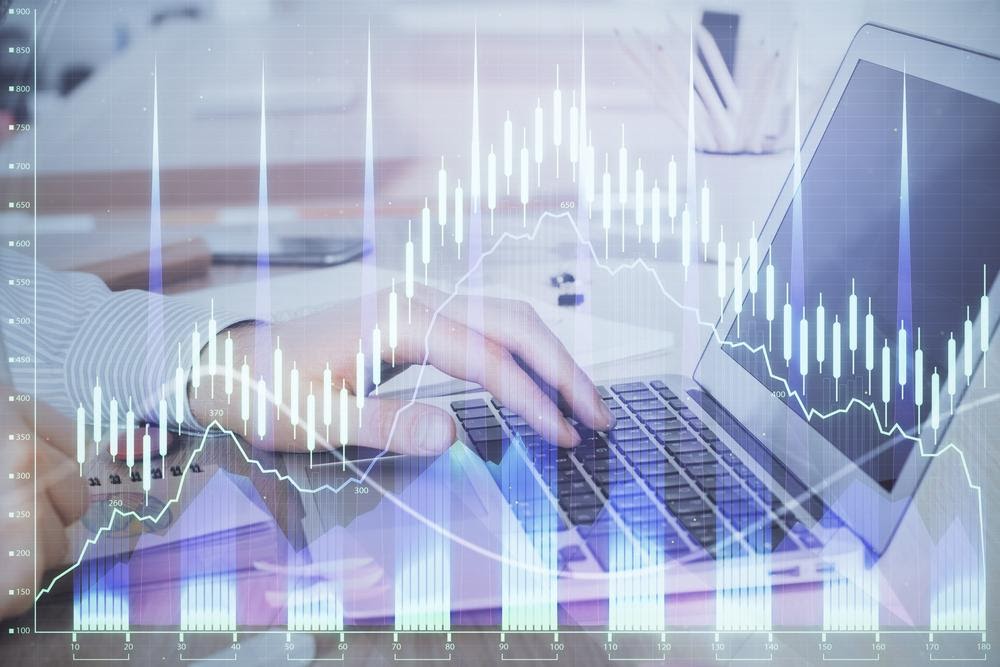 So what exactly do you need to start dabbling in the world of day trading? What tools are on offer to help you separate the wheat from the chaff regarding which trade would be the most lucrative at any given time? Luckily, we are in an age where plenty of options are available to help you in your decision-making process. Here are three tools that you should take a look at if day trading is something you are currently involved with or is something you plan on getting acquainted with in the near future. 
Data-driven platforms 
MT4, or MetaTrader 4, is an e-trading platform widely used by traders to help them decipher market trends. A hugely popular piece of kit, MT4 can provide unparalleled levels of data, along with some other rather useful functionality. While MT4 is on the surface is purely a deep-diving trade analysis tool, integrations have been created that allow for some seriously powerful customization. Not only can you customize your terminal to display many different live charts (allowing you to keep an eye on multiple different trades at once) but various software bridges enable integration with financial trading platforms that allow for automatic hedging of positions. The sheer customization and functionality on offer are mind-blowing for the day trading professional, and if you haven't already made your acquaintance with MT4, now is the time. 
News sources
Day trading fast becomes a lifestyle, even for those who think they are only going to dip a toe into the trading waters. If you are going to make any serious headway in this industry, you need to eat, breathe, and sleep data. Data is the most powerful string to your bow, and as such, you should be finding yourself a trading news website that douses you in as much raw data as you can possibly handle. It should also be easy to decipher, as confusing data is no use to anyone. This is where sites such as FINVIZ come in. FINVIZ not only provides all the data you need when perusing trading news during your morning coffee time, but also displays everything in a clean, and easily scannable interface. You not only see how each exchange is doing, but also how different market sectors are trading, all from the initial homepage. If you haven't already, make FINVIZ a prominent bookmark in your financial browser section.
Reliable connection (and backup)
This last tool is a bit out of leftfield, but none the less is something you should investigate. Once you have your trading platform and your trading information source ready, there is one often overlooked aspect to day trading that if neglected, could end up costing you a fair amount of money. That is, a backup internet connection. This does not mean you need to pay for two home ISPs, but it does mean that your mobile phone contract should allow you to tether device to your Android or IOS smartphone. If your trading platform comes with a smart app, you won't even need to worry about this, but if it doesn't (or perhaps you prefer keeping your trading data purely on your laptop) then having the ability to use a separate internet connection should your broadband go down, is paramount. In an industry where minutes (and indeed seconds) matter, you cannot afford to be away from your portfolio for hours at a time should the worst happen. Most mobile phone networks give you the ability to tether, but it is always worth double-checking (and making sure your laptop is already set up with the connection details) before the need arises. This is one of those areas many people rarely think about until it is too late, but make no mistake, your internet connection (and a backup) is a tool you absolutely must have when day trading in the modern era.
There you have it, three tools (or two tools and one backup tool) that you should be aware of when you want to take the next step in this particular area of the financial world. Once you have a platform that offers you all the customization you need, plus a source of information that is second to none, and of course a steady internet connection (with redundancy), you are good to go. All you need to do now is find the right trades and know the right time to make them. 
(Visited 33 times, 1 visits today)