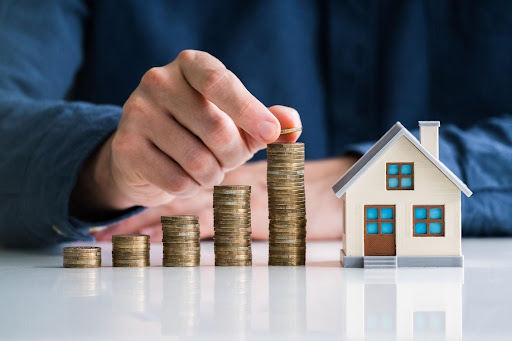 It may sound like a surprising concept, but you can invest in real estate without actually buying any property. With all the options available to you today, that can be a lucrative way of making money and investing in your future. But it's not for everyone, and it does come with risks just like any other investment. Still, exploring the different ways you can make money in the real estate industry without purchasing any properties can be worthwhile. Here's what you need to consider.
Yes, You Can be a Real Estate Investor and Not Own Property
Buying a house has generally been seen as a good investment, because real estate tends to increase in value over time. A lot of people also buy investment properties, but not everyone wants to be a landlord. They also might not have the skills to flip houses, and make money that way. But they still know that real estate is a sound investment choice. Many people wonder how to invest in real estate without buying property, and there are ways you can actually do this successfully.
With wholesaling, real estate investment trusts (REITs), private equity funding, hard money loans, notes, tax liens, mutual funds, and more, there are all kinds of ways to have a financial interest in real estate that doesn't require you to buy and close on a piece of property. In short, it's easier than ever to figure out how to invest in real estate without buying property. Then you can add real estate to your investment portfolio and get a good rate of return, but you won't have the hassle that can come with owning property.
You Don't Have to Invest Alone
Don't try to invest alone. When you're looking at how to invest in real estate without buying property, you want to make sure you're working with companies that routinely handle these types of investments. That helps pick up the slack, in any areas where you might not be as knowledgeable. It also helps reduce your risk, because you're able to work with a company that knows what properties to consider and how to make purchases that are going to bring in an income stream for the future.
Be Sure to Consider Your Options
Carefully consider all the options you have for investment in real estate. Some of the choices you can make might be much better suited to your goals than other choices. If that's the case, you don't have to make investments you don't feel good about, or that won't give you the rate of return you seek. A few of the options for how to invest in real estate without buying property provide a short-term spike in income, while others are more about the long game. Deciding which of those is what you're interested in, or selecting a mix of both, is important before you get started.
Finding a Trusted Advisor is Important
Whether you work with a company that just handles everything for you, or you're trying to do some of your transactions without as much help, it's important to find a trusted advisor to work with. This could be a financial advisor who has a focus on real estate, someone in an investment firm, or a long-term investor you're working with. No matter who you choose, though, make sure they have the skills you're looking for, and the ability to really help you understand how to invest in real estate without buying property.
Take it One Step at a Time
You don't have to go all in on investing in real estate without buying properties, especially not right away. Instead, you want to make sure you're focusing on your overall goals, and working your way toward them. There will be different opportunities to do that, and real estate is just one of them. Since you can get involved in real estate even through investment trusts and mutual funds, there are always opportunities for you to consider. Focusing on how to invest in real estate without buying property is just the start of determining what you really want to invest in for your future.
Overall, understanding how to invest in real estate without buying property is important. It can give you another avenue for investment, and help reduce any concerns you have about options and opportunities. There are a lot of great ways to get started with investments, and excellent ways to build your portfolio without the need to actually close on properties in your name. When done right, other types of real estate investments can be just as lucrative and valuable as actually purchasing property. By working with people you can trust, and learning all you can about the process, you have a better chance of a healthy financial future.
(Visited 3 times, 1 visits today)