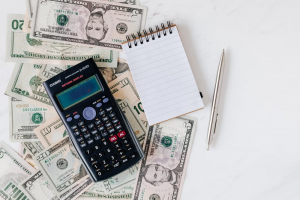 Going through life without keeping an eye on your finances is like driving without looking at the speedometer — or the gas gauge. You need to know more than just where your money's going. You need to know what your fixed, essential expenses are, how much you're spending on fun money, and how much you have to set aside for long-term financial goals, like retirement, paying for your kids' college, or covering wedding costs.
That's why you need money management software. Money management software and budgeting apps can help you get a better handle on your finances, including avoiding late fees, saving more, and developing good spending habits. And, these days, the best apps track your spending, banking, investments, debt, and credit score automatically, so you don't even need to keep a spreadsheet.
What Money Management Software Can Do for Your Personal Finances
Money management software is a valuable tool to monitor your finances, reach financial goals, and stick to a budget — and keeping an eye on your finances can help you grow your net worth much more than if you did not.
Budgeting apps and money management software are the modern answer to tracking your spending and finances the way your parents did it, with a spreadsheet, or maybe even with a notebook and a pen. Desktop money management software, apps for your smartphone or tablet, and web-based services can all track your transactions, monitor your account balances, offer regular credit score updates, tell you how your investments are doing, and calculate your net worth based on the value of your real estate, automobiles, investments, and savings, minus the cost of your debts. A good money management software solution will lay all this info out for you in an easy-to-understand dashboard. The more robust desktop and web-based applications will allow you to drill down into the information to see which categories you're spending the most on, identify wasteful spending patterns, and even generate detailed monthly, quarterly, bi-annual or annual reports.
How to Choose the Right Software
There are so many different software programs and apps for budgeting, investment, and money management that it can be hard to choose the right one for your needs. If you're just starting out on your budgeting journey and looking to get your finances in order, you might go for a beginner's budgeting app like Mint or YNAB (You Need a Budget). If you need a more robust solution that tracks spending, account balances, investments, debt, bills, and savings all in one place, with the ability to generate reports and more freedom to manipulate the data in ways that reveal your spending and saving habits, you need a desktop money management software, like Quicken.
Are you at a stage where you need to focus on paying down debt and building an emergency fund? Need some help seeing how the money decisions you make now will affect your financial future? Want the incentive of being able to look back on your progress? Pocketsmith is a good choice for tracking your spending. It offers the option to set up budgets for the day, week, or month, as well as an historical reporting feature for a look back at your progress and a forecasting feature that can help you see where you'll be in one, five, or ten years' time if you continue on your current path.
If you're already in good financial shape budget-wise, budgeting and money management software can help you stay that way, but you may also want to add into the mix an app or apps that will help you grow your net worth with the right investments. Acorn and Bettermints are two popular choices that allow investors to put their money into pre-fabricated portfolios. Stash offers users a little more control — you can choose which stocks you want to invest in, but your investments might not do as well, unless you already have some investing knowledge.
If you're not using money management software to keep track of your personal finances, you could be leaving money on the table — money that you'd gain from investments, savings, and other solid personal finance decisions. Don't put your future security at risk. Start using money management software now, and reap the benefits in years to come.
(Visited 9 times, 1 visits today)