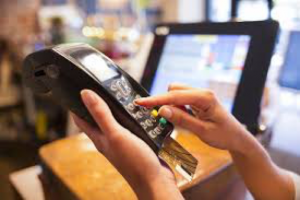 In this world of evolving technology, there is always a need to assess which of the newest technology is best for your business. The same is true for your credit card processing system. Traditional ways of conducting business transactions such as accepting cash or checks or even using a simple cash register are far from over. As technology and societal norms changes, so do the customers and the systems we use to conduct business. it is proven that having a great point of sale terminal can improve efficiency of your business and provide a lot of valuable insight to help a business owner make cost analytical decisions.
When determining the best POS system for your business, you need to look at what it is you need the system to do, who your customers are, and what is going to be the easiest for you and your customers in your industry to use. Perhaps your business requires you to take payments on the go like a food truck or a traveling car mechanic. You want a device that will accept multiple forms of payment from the chip card to phone pay because you want to make it as convenient for the client as possible. A great example of a pos system solution that improved an industry is the mobile pos for restaurants. The mobile pos allows employees to complete transactions table side upon completion of a customers meal. This feature not only makes the customer wait less but also gets the next customer in sooner. Your tip may even be higher, when the customer is impressed or satisfied with how quickly you were able to get them out the door after their meal. More and more you can see these systems being implemented at bars and restaurants around the globe.
Clover Station
The Clover Station POS allows you to take control of the way your business runs with ease and in style. Using an advanced software application, this counter top solution has the ability to make and take payments, track inventory, manage time sheets, run reports, and print documents.
Having this type of capability in one system can potentially save you money, by allowing you to get rid of some of the other services or software solutions needed to complete the task that the Clover Station has the ability to complete.
Other Options
Maybe the Clover station doesn't work with your business because of limited space, or you require more functionality. For example, the LightSpeed uses the countertop solution along with the device for an at-the-table solution while the employees can manage orders or information. You simply have to determine what the needs of your clients are, and that will help you to determine the system needed for your business.
Using a merchant account allows you to choose a personalized payment solution for your business, and with Merchant Account Solutions, you are not limited to a one-size-must-fit-all approach to your business.
Like Us? Sign Up!
Subscribe to get the updates from The Free Financial Advisor.