Who are those people on that awesome Two Guys and Your Money podcast?
We're happy you asked the question.
We chose our team based on their qualifications and on how well we thought they'd work together on the show. It's been a few months now, and I must admit: everyone plays together far better than even I'd hoped.
Let's answer all of your questions right here:
Fractional Cents
PK from DQYDJ.NET
Our favorite site for stats, besides FRED, is DQYDJ. Knowing that we wanted a carnival of many different opinions and styles on the show, and also knowing that our own segments were going to be light and breezy, we went looking for a fact-based team member. The choice was obvious. We were thrilled when PK said he'd join the show. PK owns and writes at DQYDJ.net, a site chock full of statistics and financial goodness. His segment, Fractional Cents, is probably our hardest-hitting piece of the show. If you like stats, you're sure to like PK's segment and his website.
The "Shortwave" Roundtable Gang
Our idea for the roundtable came from some tech related podcasts and Sunday morning news shows. Because we're two guys in the field of financial planning, we wanted qualified "everymen" who could comment on the activities going on all around us every day that impact your wallet. Our goal was to have a segment where Average Joe would throw out a topic and we'd sit around and chat about it. We'd have a regular panel, but when one member couldn't be on the show, we'd invite a guest to join in the fun so our listeners could hear a different voice.

Dr. Dean Burke
Our first choice for the show was Dr. Dean Burke of Millionaire Nurse Blog, because his sense of humor and steady financial hand were exactly the spirit we wanted our listeners to hear. Dr. Dean is a gynecologist in Georgia who found many of the people around him were asking questions about money and how to handle it. Dr. Dean wrote a book, The Millionaire Nurse, and started the blog to help promote the book. Now he's a Top 100 Wisebread blogger.
Carrie Smith and Dominique Brown are two bloggers Average Joe had gotten to know personally. Carrie's relaxed, fun personality and Dominique's opinionated, hilarious approach were two voices that would be much different than, but still mesh with Dr. Dean's. Thankfully, they both agreed to be on the show!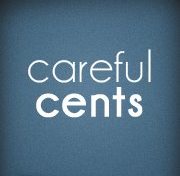 Carrie Smith – CarefulCents
Carrie Smith is a personal finance expert and blogger for The Huffington Post. She helps people get out of debt and find a career they love at CarefulCents.com. She's also a social media lover and foodie who enjoys traveling. You can connect with her on Twitter.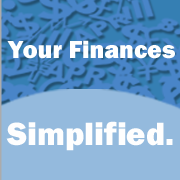 Dominique Brown
Dominique Brown started his blog Your Finances Simplified, the same day that we got serious about ours here. However, Dom grew his blog much more quickly than we did, using a skilled hand to grow YFS into a top 10 blog in the Technorati financial area. Dom is a financial professional, and is currently studying for the CFP exam.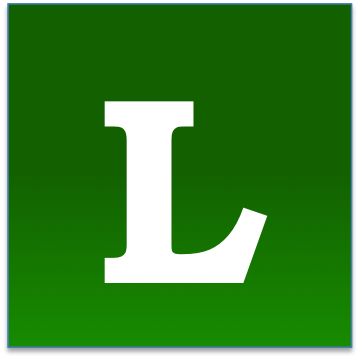 Len Penzo
Finally, we were looking for one more piece to the puzzle, and found it when Dr. Dean recommended Len Penzo. Len's blog, Len Penzo dot Com, is one of the best-known blogs in the personal finance space. He's known for witty, irreverent advice and great tips for people looking for a financial edge. Len Penzo dot Com has been featured as one of Kiplinger's Top Money Blogs, CBS MoneyWatch blogs to watch, and a Wisebread Top 100 blog. Len agreed to bring his Magic 8 Ball to the show, and the Roundtable was born!
The Sound Team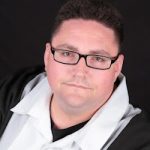 Dave Hilton
I met Dave as the Financial Conflict Coach and (as a fellow geek) love his Debt Black Hole site (where geekery and finance collide). So imagine my amazement when I discovered the audio on his site and heard that amazing voice.
Even cooler? He agreed to so some hilarious pieces for us AND the Top 5 intros.
Dave has built an amazing brand around conflict resolution. Check out his interview with our friend Steve Stewart on the MoneyPlanSOS podcast.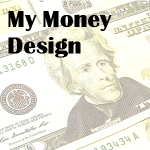 MMD
It's awesome to find such talented people around the internet. One site I really like, My Money Design, ran a piece about how the blogger MMD also made music. After listening to his work, I knew we needed some of this on the show. Luckily, MMD agreed to let us use his awesome bass riff on our shows. Check out My Money Design for some great financial tips, too!
The Format:
Two Guys and Your Money has the same basic format every week. However, we're known for messing with our audience and adding quirky fun to the show.
<> Open
<> Financial Headline (usually something funny or interesting in the news)
<> On The Blog – We deep dive on a recent article on The Free Financial Advisor
<> PK's Fractional Cents
<> Let's Give Something Away – Every week we give away a financial book or tool to a lucky listener
<> Roundtable discussion w/ Dr. Dean, Carrie, Dom & Len
<> Top 5 or Interview. The idea for our top 5 came from a board game podcast, The Dice Tower. They run through a Top 10 list every show that's entertaining.
<> End Show – Because OG & Joe are both interested in films, we usually discuss a movie or two we saw that week.
Want to be on the show? If you have a product or service that you think would work well on our show, email Joe at TheFreeFinancialAdvisor.com. We'd love to hear from you.
Like Us? Sign Up!
Subscribe to get the updates from The Free Financial Advisor.