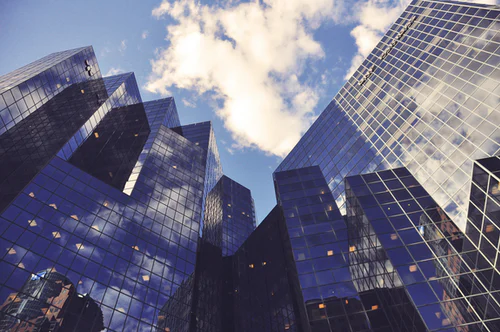 Digitalization is transforming everything and banking has no exception. Research from Canadian Banker Association has shown that more than 76% of people in Canada are using online banking and mobile apps for easy access to bank accounts. 
Online banks have outclassed traditional banks in Canada. There are a few things including safety deposit boxes, counter services and in-person advice that are not available in online banking, however, you still get advice over the telephone or email and this service is available 26/7. 
Some of the biggest reasons that have made online banking so famous are low service fees, increasing interest rates and also famous easy access to a wide range of services. 
Let's have a look at some of the best online banks in Canada. 
1- EQ Bank 
EQ Bank offers unique banking through web and mobile app only and you will not see any branches and ATMs. You can move money between saving plus accounts and linked accounts instead of using cheque, ATMs or debit cards.  
EQ bank has some matchless features like no everyday banking fees, free Interac e-Transfer, free day-to-day transactions and the best thing is 1.25% everyday interest rate "the best among online banks". You even get a higher interest rate of 1.50% and 2.30% on the joint saving plus account and TFSA saving account respectively. You can use accounts to transfer quick and cheap money internationally and use a chequing account to pay bills and free transactions. 
2- Scotiabank Online 
Scotiabank is among the big 5 banks in Canada and offers feature-rich and easy to use banking options through web and mobile app. Scotiabank was declared the best consumer digital bank in Canada for easy access to online banking and brilliant features.  
A monthly service fee of $3.95 to $30.95 is applied on accounts, however, student and accounts with minimum balance are free. Also, senior citizens get a discount on this fee. A unique feature of Scotiabank is that customers can earn rewards on every debit purchase by selecting earning SCENES points or Scotia Rewards Points. 
3- RBC Online 
RBC Online also falls in the top 5 banks in Canada and consumers can select from a wide range of bank accounts with monthly fees ranging from $4 to $30. The service charges can be cut down by utilizing other RBC products like credits cards, investments or mortgage. All typical features like transfers and bill payments have been included in online banking options.  
4- Simplii Financial 
Simplii is an excellent online bank and backed by CIBC. This bank is famous for providing excellent customer service. It is a fully operational bank for easy access to services like mortgages, investments, chequing and saving accounts. It offers some of the best savings and chequing accounts and offers bonuses in form of cash deposits as well. 
There is no monthly fee or the requirement of a minimum balance for its chequing accounts. These accounts also offer unlimited transactions, debit purchases or bill payments. It offers a good interest rate on saving accounts with the facility to withdraw money from all CIBC ATMs with debit cards.
(Visited 2 times, 1 visits today)