Maybe you just landed a summer job, or you have already started saving up for college. As a responsible young adult you are on the cusp of transitioning into the real world — with real financial implications. Unfortunately, personal finances have not become a required subject in most schools and students are left to figure out finances on their own, which can be quite difficult. You may not be prepared to deal with finances as yet. But this probably is the best time to start learning about them, as it will cultivate a sound basis for a lifetime of smart financial planning and can go a long way towards creating the future of your dreams.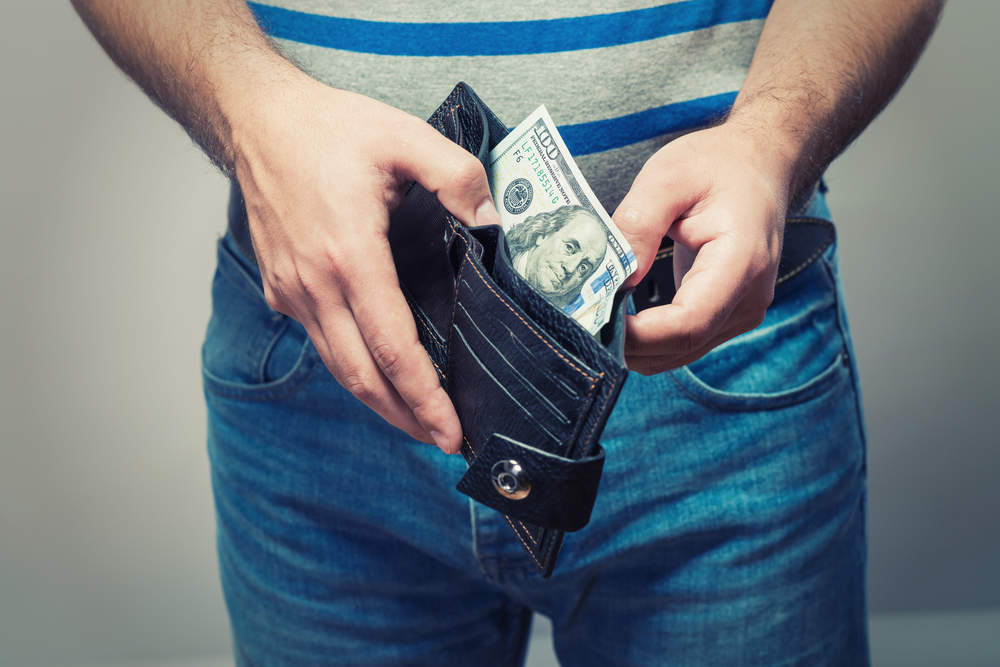 1) Put a price tag on money
So you have come into some money now. Before you go spending or thinking about saving/investing it, you have to quantify it in a way that shows you the actual value of money. One of the best ways to do this is to express it in terms of man-hours. How much do you make per hour? If you have been making $8 an hour and you have been thinking about getting a new laptop, stop to think about the cost in terms of your employed hours. If you are planning on getting a $1000 laptop, for example, that would cost you 125 hours, or 15 days working an 8-hour shift. And that is not taking into account other competing expenditures like food, gas, etc. Think about the objective value of the money and the trade-offs required in a particular purchase and then make your decision.
2) Have an emergency fund in place
An emergency fund is a separate savings fund that you stash up to access in case of emergencies. Emergency situations can creep up on you when you are least expecting it and could put you in a really sticky situation. Be it a flat tire or a health issue, it's prudent to have an accessible fund to dip into when you are in a fix to help you be prepared for the unexpected. A good estimate of the account size is having three to six months' salary saved up. It is important that you really keep this account separate and out-of-reach from your basic savings account, and be disciplined about it.  And don't forget to replenish it once you have used it for an emergency.
3) Credit card management
Keep in mind that you are going to be paying from your future earnings for the purchases you make with your credit card today. Be vigilant about what you purchase with the credit card and try to pay in cash whenever possible. It could be easy to lose track of things if you use your credit card at every retail outlet. If you do use credit, make sure you pay your bill in full at the end of each month. If you want to earn the reward points on your credit card and build a good credit history, use it wisely. Purchase a few basic subscriptions that you would be buying anyway with your credit card, and set it up for automatic renewal. Use other means for your routine purchases. This will help keep up a good credit score, while keeping your expenditures on a tight leash.
4) Budgeting the smart way
You can find use your smartphone for your budgeting needs. There are scores of apps that will allow you to categorize your savings and expenditures and will project to you visually where your money should go, as well as how that's working out for you. If you want to go old-school, you can employ the tried-and-true "Envelope Method" — you simply allot the planned weekly amounts for the various expenses like food, rent, gas, etc and put them separate sealed envelopes. Open the envelopes at the start of the week and only use the money for its designated purpose. Be disciplined about it. This will get you in the hands-on habit of allocating money and sticking to it.
5) Invest wisely
This is one area where spending is encouraged, because what you spend on investment may come back to you with rich dividends if you take the time to research and invest wisely. Ask around and decide on a low-cost mutual fund to invest in. You can hire professional help here, but keep in mind the costs can be on the higher end. This could be a great time to start following finance-related news and get into the groove for investing. You may just find out that you have a knack for selecting good options. Even making a safe bet could double as a money-saving opportunity, as well have a good payout at the end
Being wise enough to sacrifice impulse spending and indulgences in the present moment to save for a rainy day could truly spell your success at a future date. These money habits are both qualitative and quantitative in that you are not only saving and investing, but you are also cultivating the mindset of an analytical, successful person from the get-go. Your ability to plan, articulate and make intelligent choices with your money could go a long way in forming a bright future where you are living your dreams.
(Visited 30 times, 1 visits today)