Live, from my parent's basement, it's the Stacking Benjamins show!
If you're a fan of financial podcasts but are tired of shows that take themselves WAY too seriously, Stacking Benjamins podcast is for you.
Let's answer all of your questions right here:
Why Is This Podcast So Awesome?
We're skilled professionals.
 Who Is Your Sponsor?
Right now, our affiliate link is with Amazon.com. Do you know how you can go Amazon.com and score some awesome deals? If you head to StackingBenjamins.com/AMAZON, you'll reach the same site, score the same deals AND help the podcast.
You'll also make mom cry if you don't. Please don't make momma cry.
 Our Podcast Team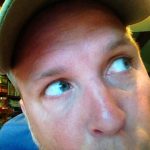 Joe Saul-Sehy Stacking Benjamins
Joe was the WXYZ Channel 7 "Money Man" in Detroit for nine years. He's given speeches at Microsoft, Chrysler, Xerox and IBM among others.
His advice has been quoted in the Los Angeles Times, Chicago Sun-Times, Baltimore Sun, and the Detroit News.
The Other Guy – "OG" – The Free Financial Advisor 
OG is a currently practicing financial advisor. He uses the "OG" moniker so he can talk frankly (which he does) about the financial planning industry. Would anything he says get him in trouble? Nope. But that won't stop them from censoring his opinion….
Fractional Cents
PK from DQYDJ.NET
Our favorite site for stats, besides FRED, is DQYDJ. Knowing that we wanted a carnival of many different opinions and styles on the show, and also knowing that our own segments were going to be light and breezy, we went looking for a fact-based team member. The choice was obvious. We were thrilled when PK said he'd join the show. PK owns and writes at DQYDJ.net, a site chock full of statistics and financial goodness. His segment, Fractional Cents, is probably our hardest-hitting piece of the show. If you like stats, you're sure to like PK's segment and his website.
Suzanne Lucas – The Evil HR Lady
The Roundtable
Our idea for the roundtable came from some tech related podcasts and Sunday morning news shows. Because we're two guys in the field of financial planning, we wanted qualified "everymen" who could comment on the activities going on all around us every day that impact your wallet. Our goal was to have a segment where Average Joe would throw out a topic and we'd sit around and chat about it. We'd have a regular panel, but when one member couldn't be on the show, we'd invite a guest to join in the fun so our listeners could hear a different voice.
Finally, we were looking for one more piece to the puzzle, and found it when Dr. Dean recommended Len Penzo. Len's blog, Len Penzo dot Com, is one of the best-known blogs in the personal finance space. He's known for witty, irreverent advice and great tips for people looking for a financial edge. Len Penzo dot Com has been featured as one of Kiplinger's Top Money Blogs, CBS MoneyWatch blogs to watch, and a Wisebread Top 100 blog. Len agreed to bring his Magic 8 Ball to the show, and the Roundtable was born!
Paula Pant – Afford Anything
Greg McFarlane – Control Your Cash 
The Format
Stacking Benjamins has the same basic format every week. However, we're known for messing with our audience and adding quirky fun to the show, so don't hold us to this schedule.
<> Open
<> Financial Headline (usually something funny or interesting in the news)
<> PK's Fractional Cents/Suzanne's What's Evil In HR
<> Let's Give Something Away – Every week we give away a financial book or tool to a lucky listener
<> Roundtable discussion w/ Len, Paula and Greg
<> Top 5 or Interview. The idea for our top 5 came from a board game podcast, The Dice Tower. They run through a Top 10 list every show that's entertaining.
<> End Show – Because OG & Joe are both interested in films, we usually discuss a movie or two we saw that week.
Want to be on the show? If you have a product or service that you think would work well on our show, email Joe at TheFreeFinancialAdvisor.com. We'd love to hear from you.
Like Us? Sign Up!
Subscribe to get the updates from The Free Financial Advisor.