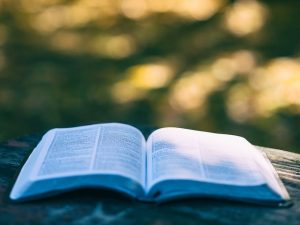 I have always liked to think that one of the fastest ways to go broke is to send your kid off to college. Between tuition cost, dorm rooms, textbooks and whatever else they need your bank account gets drained. That's why it is so important to start saving as soon as possible and when it is time to send your kid off know what those big ticket so you can save as much as you can.
Textbooks
One of the most expensive things about sending your kid to college is buying their textbooks. It has been discovered that an average college student has paid over a $1,000 on textbooks and that number is increasing. Textbooks are so pricey because college professors ask for specific versions of a textbook which allows those who sell the books mark at a high price because they are one of the few sellers of the textbook.
Some tips to save on textbooks? Avoid bookstores if possible. They will have the highest mark up of any store since their textbooks are still shiny and new. If you don't mind your textbooks being used I highly recommend you try to buy it from another student or a used textbook online or your local college bookstore.
Appliances
If your kid's college allows for appliance likes mini fridges and microwaves I would factor that into your budgeting. Mini fridge cost can be anywhere from $99 to $250 so I would try to keep it on the cheaper side and get a simple fridge that doesn't cost a lot. Microwaves can be as cheap as $35 and as expensive as $99. Again I recommend buying one on the lower end and keeping the cost low.  When you are buying these items room around online to find the best price and use promo codes online to save the most money you can.
Laptop
Very few college students take notes with pen and paper these days. Most students use their laptops. Which means they will need a reliable laptop that won't crash or have poor internet connection. Laptops are very expensive though. They can be anywhere from $200 into the $1,000. Now college students don't need the best possible laptop but a reliable on for essays, homework and notes is preferable. If you shop around you can find great deals on good laptops which can save you a lot of money.
In Conclusion
Limit those college expenses by saving on big ticket items your child will need for college. College is costly enough without worrying about these items which is why you should keep these items in mind when you start saving for your kid's college.
Like Us? Sign Up!
Subscribe to get the updates from The Free Financial Advisor.