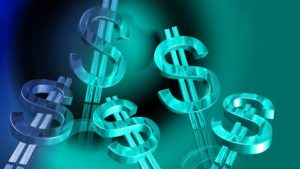 Once you've made the decision to invest your money, the pressure to find a good financial opportunity (or even a good financial advisor) can seem intimidating. We all want to make well-informed decisions, to eliminate the risk of losing capital. So it pays off to learn some of the language of the industry, to avoid bad investments. However, it's also worth mentioning here that, when it comes to investing, values will invariably rise and fall over time — so it's important to establish the kind of investment timescale you have in mind. Equally, just as with a game of  poker, you need to set the parameters of your investment as either high, or low variance. "The higher your variance, the wider swings you'll see in your bankroll", as Pokerstars explains.
But if you're starting out in the world of investing, here's a list of crucial phrases to help you get to grips with some of language and what it all means.
Asset allocation
This simply means how you choose to spread your investment. The main types of asset allocation are cash, bonds and stocks…
Cash
Cash investments generally offer a low return compared to other investments. As their name implies, they are easily redeemable. Examples of a cash investments include bank accounts and certificates of deposit (which are also called CDs).
Bonds
Buying bonds is like loaning money to an organisation with an agreed interest rate and timescale – so you can withdraw the money with added interest at an agreed date.
Stocks
When you buy stocks and shares in a company you own a small part of it. A stock is a type of security that signifies ownership in a corporation and represents a claim on part of the corporation's assets and earnings
Mutual fund
Essentially, this is when lots of people's investments are gathered together and used to invest in bonds or stocks.
Index Fund
An index fund is a type of mutual fund with a portfolio that follows a market index. An index mutual fund is generally thought to give a wide market exposure, and have low operating expenses.
Expense ratio
This is the fee that investors pay in order to have someone run a mutual fund. The bigger the expense ratio, the less money you'll take home at the end of the day.
Price-to-earnings ratio
This is a company's stock price in relation to its earnings. The P/E is given as a number and something between 10 and 17 is about average. Anything under 10 means the company is not performing very well, and anything over 25 is high – and could indicate a bubble about to burst.
Like Us? Sign Up!
Subscribe to get the updates from The Free Financial Advisor.