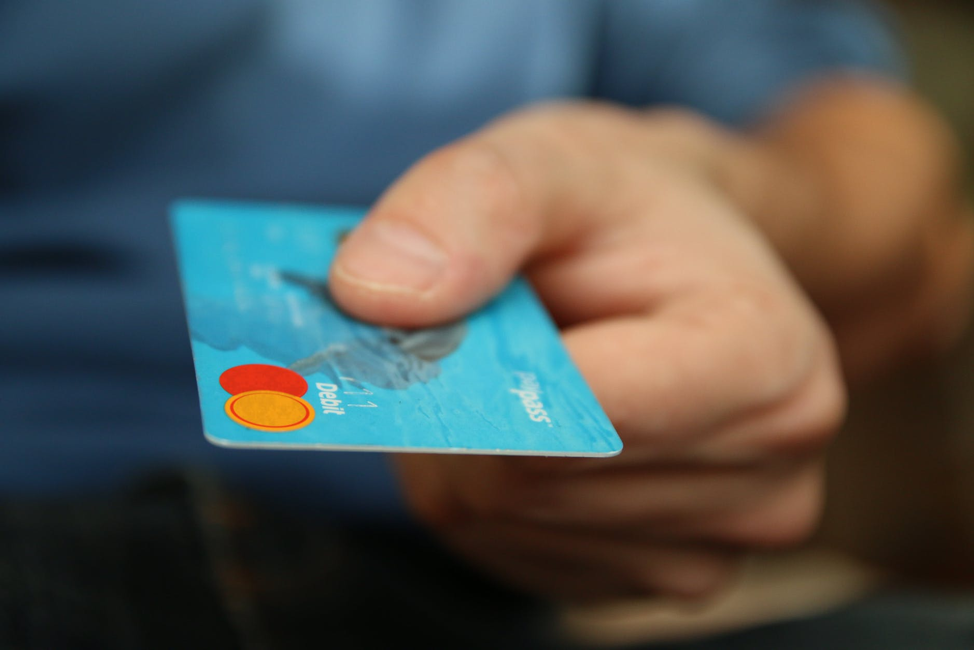 It's no surprise that Amazon stands as the top online retailer today. With millions of items to choose from and fast shipping, consumers have fallen in love with Amazon and everything it has to offer. Wouldn't it be nice if you could earn a free Amazon gift card by doing something as simple as sharing your feedback or watching short videos?
Though it may sound too good to be true, there are in fact tried and true ways that you can earn gift cards by completing simple tasks! Keep reading to learn about the many ways you can earn an Amazon gift card for free.
Sign up for Swagbucks
Swagbucks enables you to earn Amazon gift cards each month. What's even better is that the tasks you have to complete are very simple. One of the top ways to earn gift cards on the site is to take paid surveys and polls. Surveys pay anywhere from 10-90 points, also known as SBs. Each SB you earn can be used towards cashing out for an Amazon gift card.
As a Swagbucks user, there are many other ways to earn points as well. Aside from surveys, you can also:
Use the search engine
Watch videos
Play games
Download mobile apps
You can even earn points by referring friends. Once you've earned 1,000 points, you can redeem them for a $10 gift card. The more points you earn the higher gift card amount you can redeem which means more money you have available to spend!
Take Surveys on Survey Junkie
One of the most popular online paid survey websites is Survey Junkie. Paid surveys are a simple way to earn points that you can use towards Amazon gift cards and other rewards. Survey Junkie is beneficial in that it rewards users for signing up. You also earn points for completing your profile, confirming your email, and taking the "How it Works" tour.
Survey Junkie surveys vary. Some are short and only pay 10 points while others are a little longer and pay 60 points. You can see what a survey pays and how long it's expected to take before you commit to it. This is a nice perk that allows you to take the most advantageous surveys for your schedule.
Use Ibotta
With Ibotta, you can earn cash back on items that you purchase on a daily basis. Ibotta offers cash back on groceries, clothing, electronics, and even at bars and restaurants. By downloading and using Ibotta, you earn money for just shopping!
There are cash back rebates available from more than 230 stores. After going shopping, you upload a picture of your receipt to verify your purchase, and then cash is credited to your account.
While you could choose to cash out your earnings for money, you also have the option to put your earnings on an Amazon gift card.
Trade in Items on Amazon
While you could choose to sell unused items around your home, if you're itching for an Amazon gift card, consider using the Amazon trade-in program. Using this program you can trade in used items such as tablets, cellphones, laptops, video game consoles, cameras, books, and other items for Amazon gift cards.
The trade-in program offers immediate offers. What's beneficial about this Amazon program is that you don't have to take the time and effort needed to list your items online in order to attract potential buyers. Instead, you can just trade-in the item on Amazon; very minimal work needed!
This makes earning Amazon gift cards an absolute breeze.
Amazon Mechanical Turk
Another program run by Amazon that allows you to earn gift cards is Mechanical Turk. Mechanical Turk is a system that allows everyday humans to complete microtasks for money. While you won't make hundreds of dollars using the site, if you complete enough tasks, you can definitely earn enough to have a sizeable Amazon gift card.
On the site, there's a variety of tasks that you can complete. For example, you may transcribe audio, take surveys, decide if the content is SFW (Safe For Work) or NSFW (Not Safe For Work), edit content, and identify images.
After completing a task, your work is reviewed. When approved, money is credited to your account. What's nice about Mechanical Turk is that the tasks are truly effortless. Some take just a few seconds to complete, which means you can complete dozens of them during your free time.
Conclusion
Most people have to spend their hard earned money in order to have access to Amazon gift cards. But, with the options above, you can earn gift cards without spending any of your own money. All you have to do is answer short surveys, trade in items you already own, or complete other simple online tasks.
Like Us? Sign Up!
Subscribe to get the updates from The Free Financial Advisor.