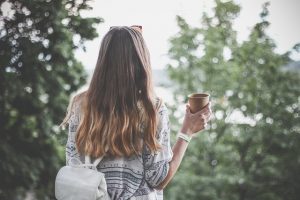 Are you thinking about returning to college or university? Many people dream about going back to their studies so that they can change their career or progress in their current career. However, the costs associated with getting a degree or other high-quality qualification can be high and this prevents many people from going back to study. Below are some of the ways you can reduce these costs so that you can fulfill your dream and further your education.
Start an Online Course
Attending a college or university is expensive. First of all, you have to pay high tuition fees and then there is a wide range of living expenses you have to contend with such as travel, food, and in some cases, you may have to pay for additional accommodation costs if the course is held in a college or university that is a long way from home.
In recent years, a wide range of online courses such as the online masters in public administration have emerged, which makes life much easier and more affordable for students. A course like an online masters in public administration program provided by a college or university such as Rutgers Online allows you to study from the comfort of your own home and at any time that suits you. Studying in this way immediately eliminates the need to travel or to leave your home every day to go to classes or lectures.
Look for Affordable, Accredited Courses
Today's students have more options than ever before, with thousands of high-quality, accredited online and traditional courses available. Like any decision you make when there is money involved, it's essential to shop around and find the course that offers you the most value for money. You should take into account all of the fees associated with a particular course and all of the other costs you will incur while you are studying, as well as ensuring that the course you choose is a high-quality, accredited program.
Save on Travel Costs
If you decide to study in a traditional college or university setting, there's a good chance you will have to travel a certain distance to and from that college or university. If this is the case, you should look for ways to reduce the cost of this travel because it can add up to a lot of money over the course of a year. Carpooling with other students or choosing to cycle or walk to your lectures are all effective ways to reduce this outgoing. Selecting a college or university that's closer to home is another way to save on travel.
Going back to college or university when you're older is a brave decision; it can be an expensive decision, too. There are many different costs associated with studying that you need to be aware of. Once you know what they are, you can sit down and determine which course is the most suitable for your requirements and will cost you the least amount of money.
Like Us? Sign Up!
Subscribe to get the updates from The Free Financial Advisor.